About the Arts Issue
Our annual Arts Issue is here to get your creativity flowing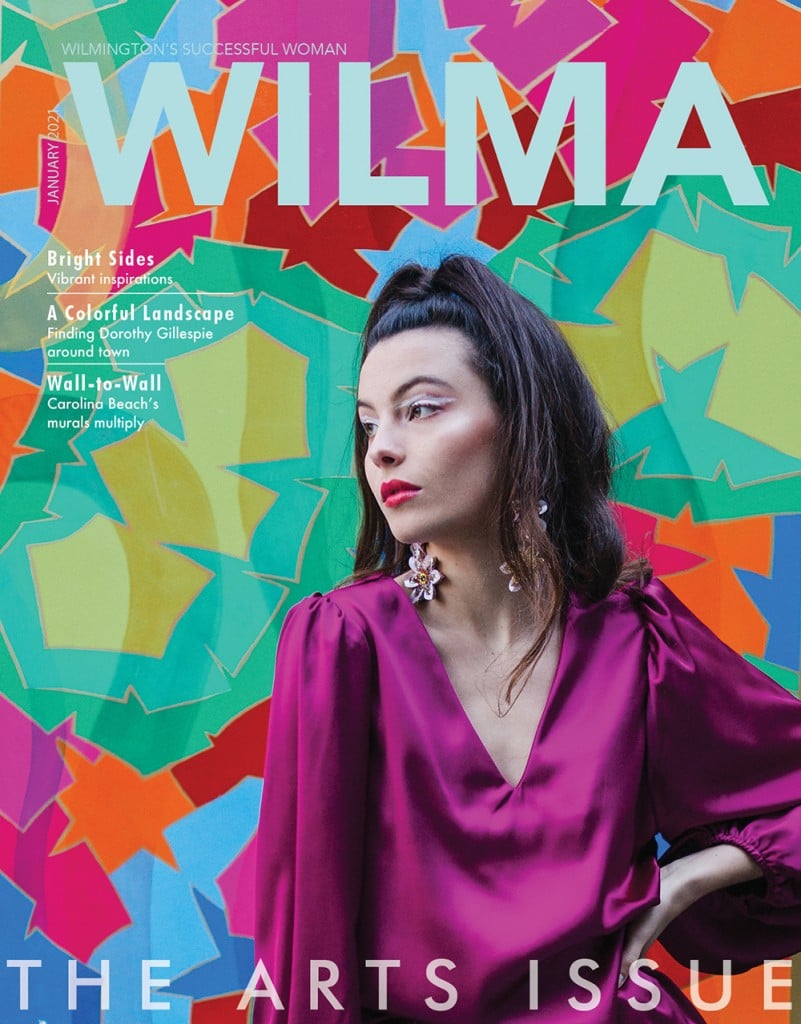 Hello, 2021. Just in time for a new year and – hopefully – a new slate, WILMA's annual Arts Issue is here to get your creativity flowing.
Find inspiration from international artist Dorothy Gillespie, whose metal, abstract sculptures can be found all around Wilmington – from the massive hanging ribbons in Thalian Hall's lobby to twisting pieces dotting the New Hanover County Arboretum's gardens. Click here to read more about the late artist and how she became connected to the Port City.
Gillespie's vibrant colors and flowing lines also inspired this month's style shoot at the Cameron Art Museum, where other Gillespie works also are on display.
Professional artists and local residents have put their stamps on the murals popping up in Carolina Beach. Read more about what's next for the mural program here, as well as spotlights on other murals throughout the region here.
Art classes at Brunswick Community College's Southport center are helping stave off isolation for many working on their craft in the workshops there. Click here to read more.
There's plenty of color ahead on these pages. So, if life truly does imitate art, here's to a bright year.
---
Want more WILMA? Click here to sign up for our WILMA newsletters and announcements.