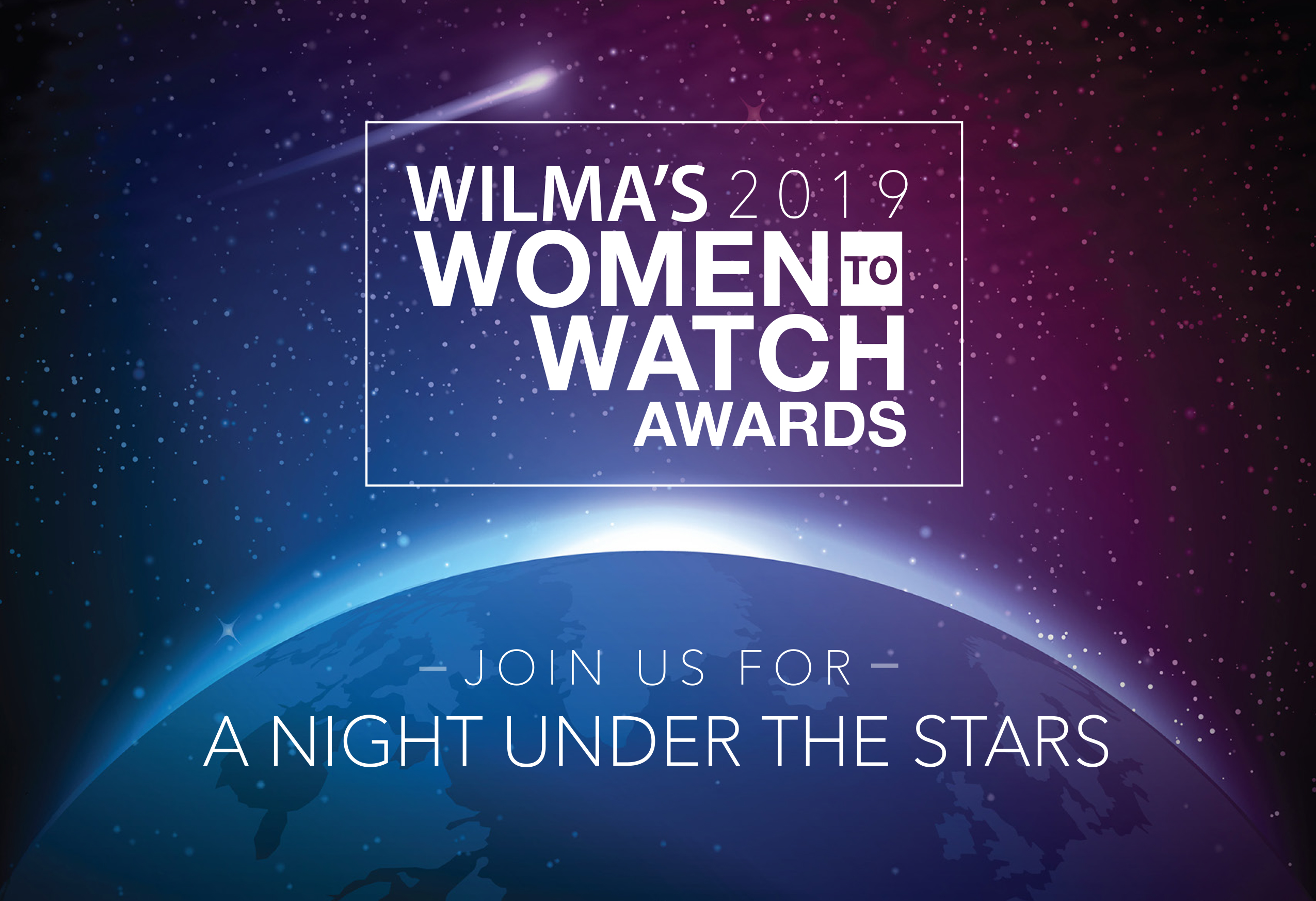 Women To Watch Awards
Our annual awards celebrating the women making an impact on our community in the areas of Arts, Business, Education, Health Care, Nonprofit/Volunteer, Public Service and Rising Stars.
---
It's time to roll out the red carpet! On October 11, WILMA will recognize the thirty-five women selected as finalists for this year's WILMA's Women to Watch Awards. We'll also announce the winners for the seven categories, Arts, Business, Education, Health Care, Nonprofit/Volunteer, Public Service and Rising Star. Join us in celebrating these regional women who are the movers-and-shakers, the disruptors and the inspiration for successes to come.
When
Friday, October 11, 2019
5:30-10 p.m.
Where
Wilmington Convention Center
515 Nutt Street
Wilmington, NC
28401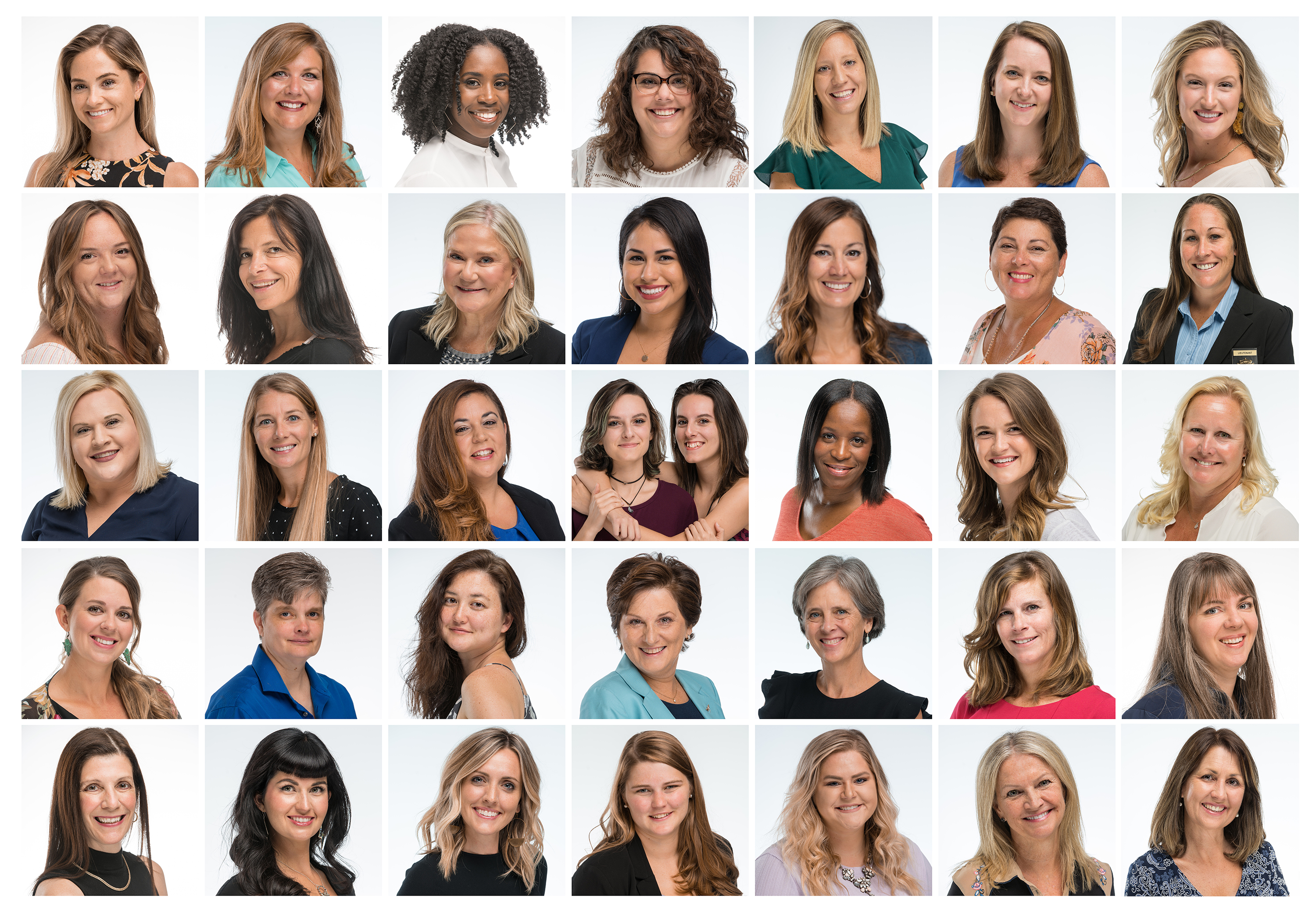 Introducing the 2019 Women to Watch Finalists: 
Finalists listed alphabetically.
Business:
Gwen Baker – President, CDM Federal Programs Corporation
Catherine Hawksworth – Owner, Modern Legend
Ruth Ravitz Smith – President, RR Smith Strategic Solutions (R2S3)
Alyson Smist – Assistant General Manager, Wilmington Sharks
Lorin Van Zandt – Co-Founder/President, MISSIO Hair
Rising Star:
Kobe Campbell – Licensed Professional Counselor Associate, The Healing Circle LLC
Estefania Gutierrez – Paralegal, David Creech Law Firm PLLC
Lee Rochelle – Supervisor, Guardian ad Litem Program
Michaela & Annabelle Sanchez – Musicians, Entangled Dreams
Leah Sherrill – Founder, Special Pedals
Health Care:
Buffy Andrews – Owner & Wellness Guru, Made Well Center for Wholeness
Candice Curtin – Chief Executive Officer, Pressure Dx
Lauren Gainor – Medical Director, Inpatient Pediatrics & Newborn Services, Coastal Children's Services
Candy Lee – Dementia Care Nurse Specialist, Lower Cape Fear Hospice
Rebecca Mullaney – Owner and Psychotherapist, Stable Ground Counseling
Arts:
Lauren Brooke Brown – Owner/Cosmetic Tattoo Artist, Lasting Looks By Lauren Brooke LLC
Donna Gargett – Executive Director/Founder, Blank Canvas Awareness Art
Kim Henry – Executive Director, Theatre for All
Jamie La Londe-Pinkston – Program Coordinator, DREAMS of Wilmington
Gale Smith – Artist, Gale Smith Art
Nonprofit/Volunteer:
Janelle Babington – Founder/Executive Director, American Red Lion Disaster & Abuse Fund
Evelyn Bryant – Chief Executive Officer, Northside Bridge Builders
Angie Hill – Chief Executive Officer, Brigade Boys & Girls Club
Emily Klinefelter – Founder/Foster Mom , Foster Pantry
MaLisa Umstead – Founder/Executive Director, A Safe Place
Public Service:
Stephanie Boucher – Lieutenant, Wilmington Police Department
Mebane Boyd – Director, New Hanover County Resiliency Task Force
Jessica Loeper – Chief Communications Officer, New Hanover County
Elizabeth Peterson – Extension Agent, 4-H Youth Development, North Carolina Cooperative Extension
Lauren White – Lieutenant, New Hanover County Sheriff's Office
Education:
Jessica Gaffney – Theater Department Chair, CFCC
Kellie Griggs – Assistant Professor, UNCW School of Nursing
Darlena Moore – President, The Gilbert Scholarship Inc.
Crystal Sutherland – Founder/President, Journey to Heal Ministries
Kendall Tidey – Facilitator, Adult Transgender Support Group
Any female resident of New Hanover, Brunswick or Pender County is eligible for the W2W Awards.​
---
Click on the Buy Tickets tab above to make a reservation for the 2019 Women to Watch Awards Celebration! 
Photos from last year's award ceremony can be found by following the links below.
Women to Watch Awards 1
Women to Watch Awards 2
WILMA's Women to Watch Awards is part of the WILMA Leadership Initiative. If you would like to be a sponsor of the Initiative, please contact Melissa Pressley, VP of Sales, at (910) 343.8600 x 203 or mpressley@wilmingtonbiz.com
---
If you have questions or for more information email Vicky Janowski and Maggi Apel, co-leaders of the Leadership Initiative, at W2W@WILMAOnTheWeb.com. To learn more about WILMA's Leadership Initiative, click here.