Bright Spots
Bursts of color
Slide 1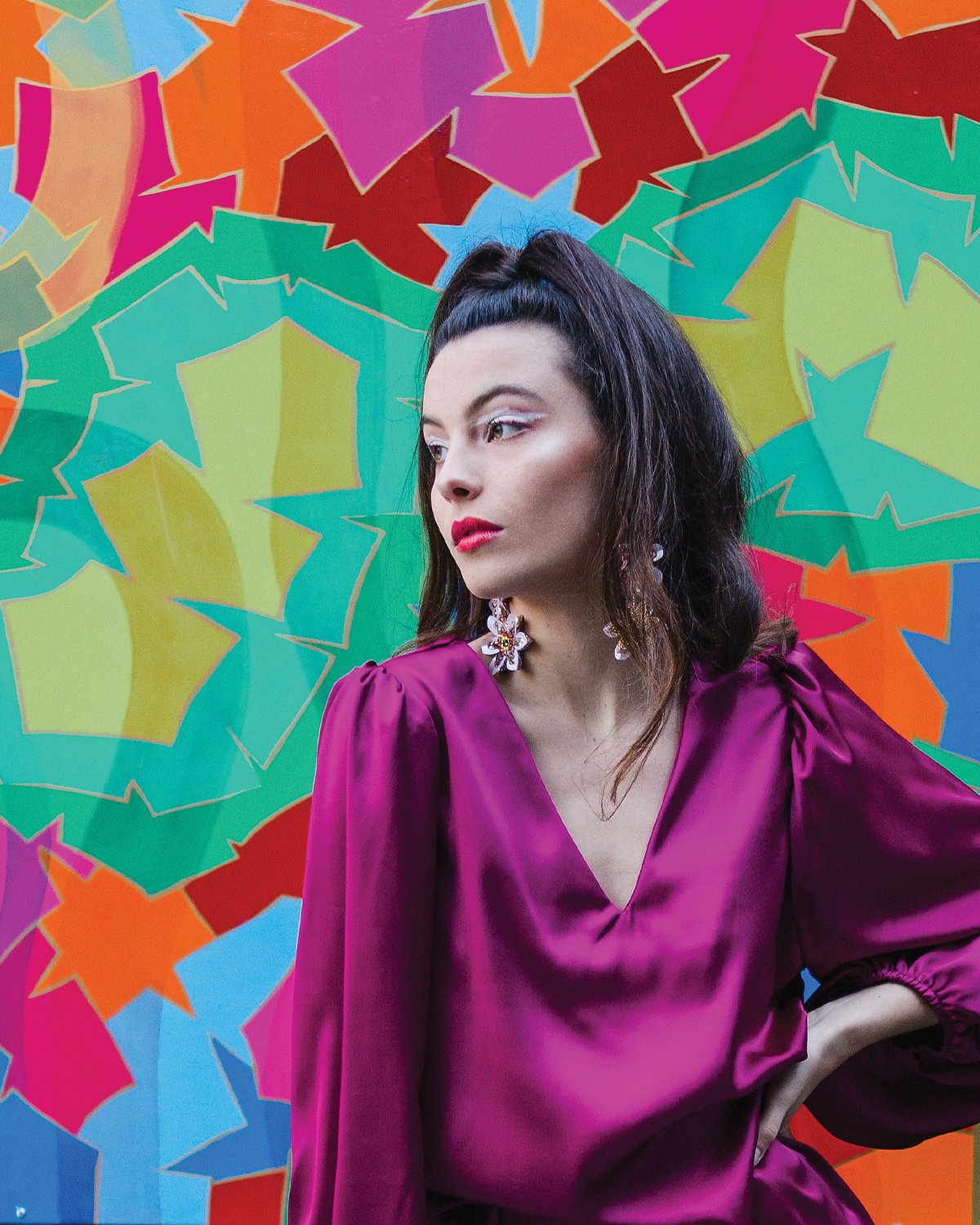 Slide 2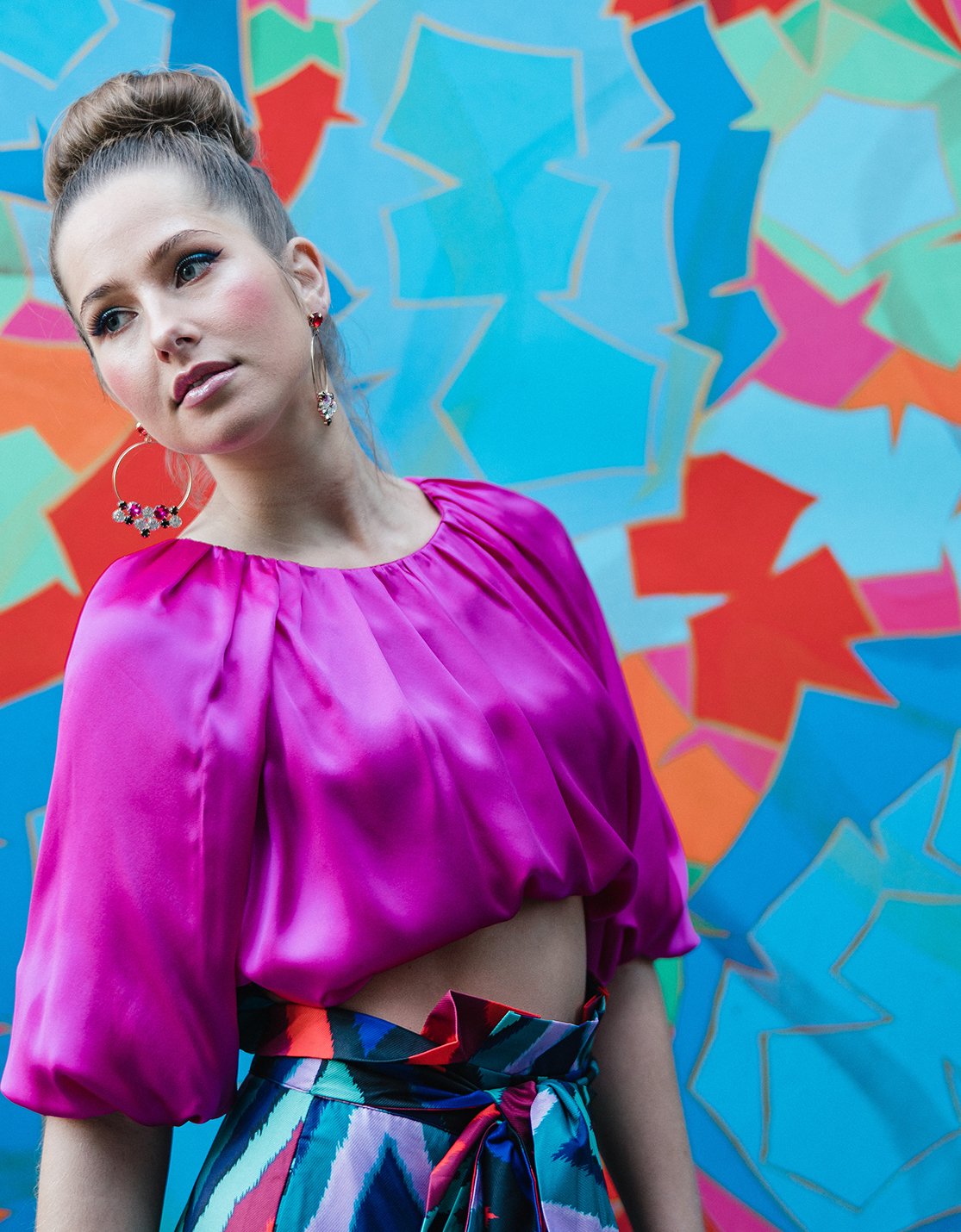 Slide 3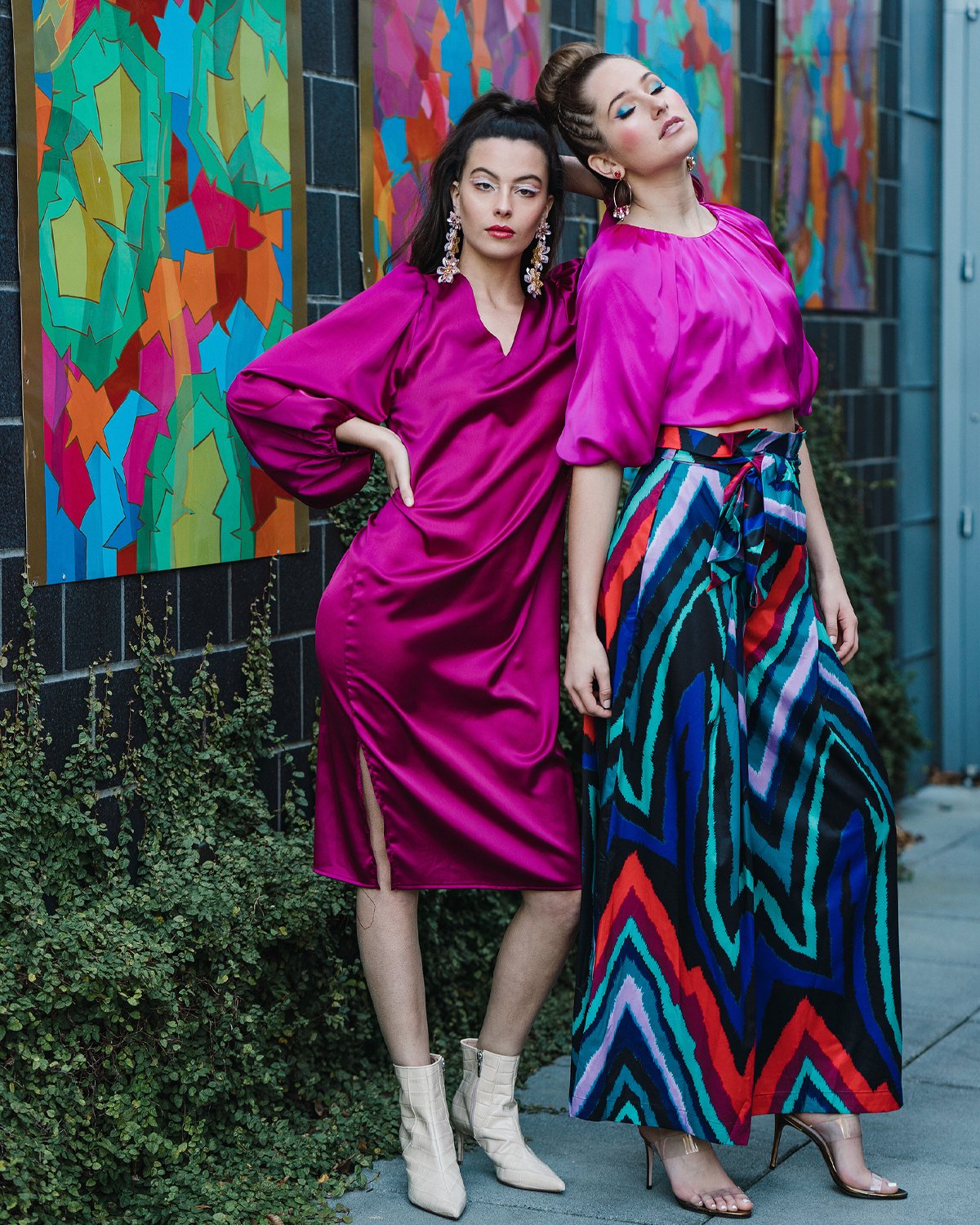 Slide 4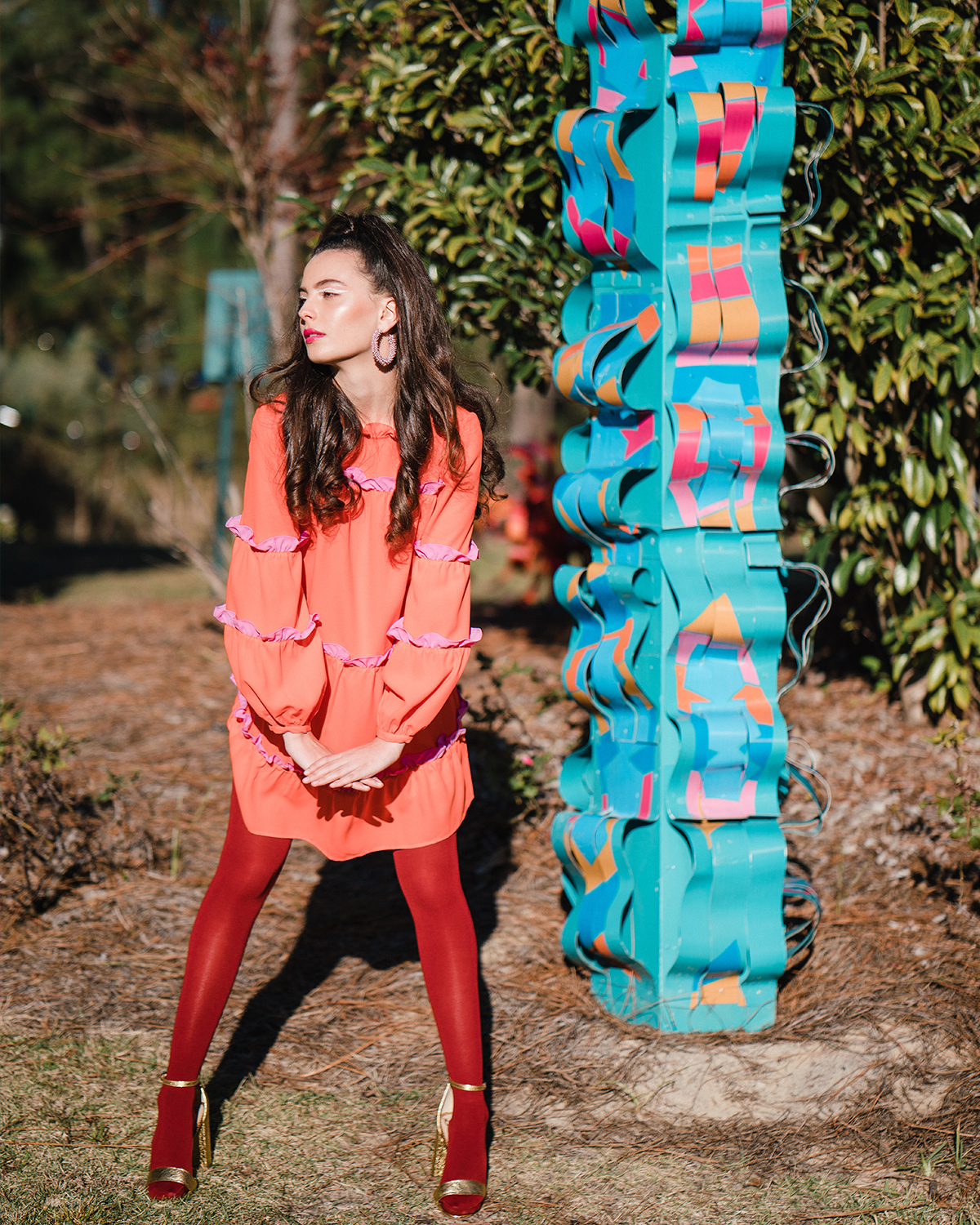 Slide 5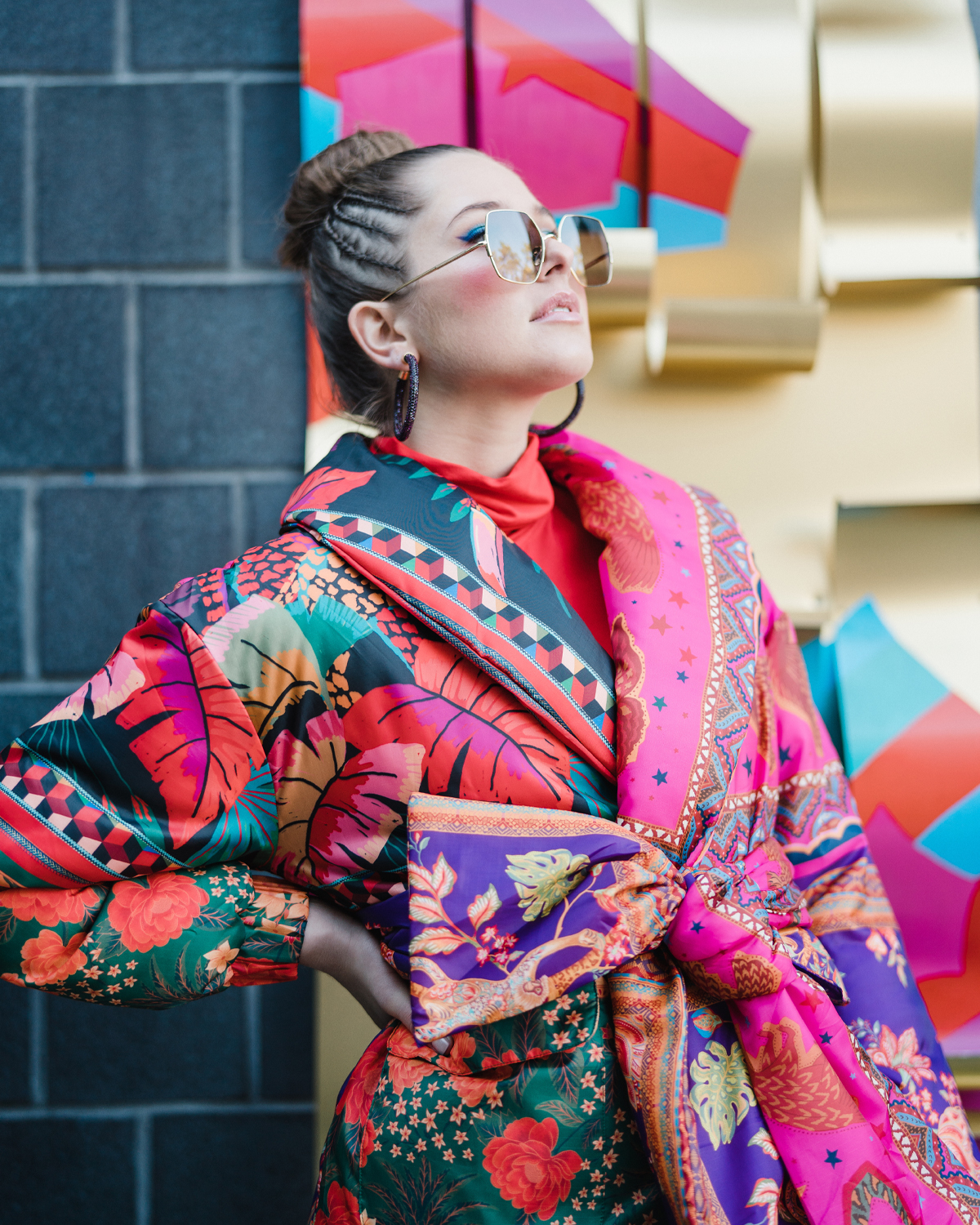 ---
It's no secret that color can brighten your mood, and no one knew that more than artist Dorothy Gillespie. Best known for her large-scale enameled metal sculptures, Gillespie's work explodes in joyous color. Just being in the vicinity of her playful pieces at our very own Cameron Art Museum will spark a smile. And, so could you, with a few wardrobe tweaks.
Silks are top of the fabric list for 2021, and luckily, they look oh-so-luxe in bold tones. If you're not ready for full-on, all-day color, focusing on one bright garment – like the kimono jacket featured here – could be your way to go.
Sure, it's easy to throw on some shades of gray and slink out the door, but why not serve some happiness instead? Dorothy would certainly approve.
---
Darby DRESS, Sam Edelman gold HEELS, and Taylor hoop EARRINGS, all available at Monkees's of Wilmington
---
---
Left: Signature midi DRESS in magenta, Kira EARRINGS, and Schutz Ravel SHOES, all available at Monkee's

Right: Abra TOP in hot pink, high-waist palazzo PANT, red and pink jeweled hoop EARRINGS, and Schutz Ariella SHOES, all available at Monkee's
---
Mixed scarves kimono-style JACKET, Tyler Boe jersey TURTLENECK, Sunday Somewhere Eden gold SUNGLASSES, and purple hoop EARRINGS, all available at Monkee's
---
Models: Liselotte Stratman & Liza Lavengood (Directions USA)
Hair: SET Blowout Bar
Makeup: Meraki Beauty
Wardrobe: Monkee's of Wilmington
Location: Cameron Art Museum, 3201 South 17th Street
---
To view more of photographer Melissa Hebert's work, go to melissahebertphoto.com
Want more WILMA? Click here to sign up for our WILMA Weekly email and announcements.