About the November Issue
Digging in to our annual Taste issue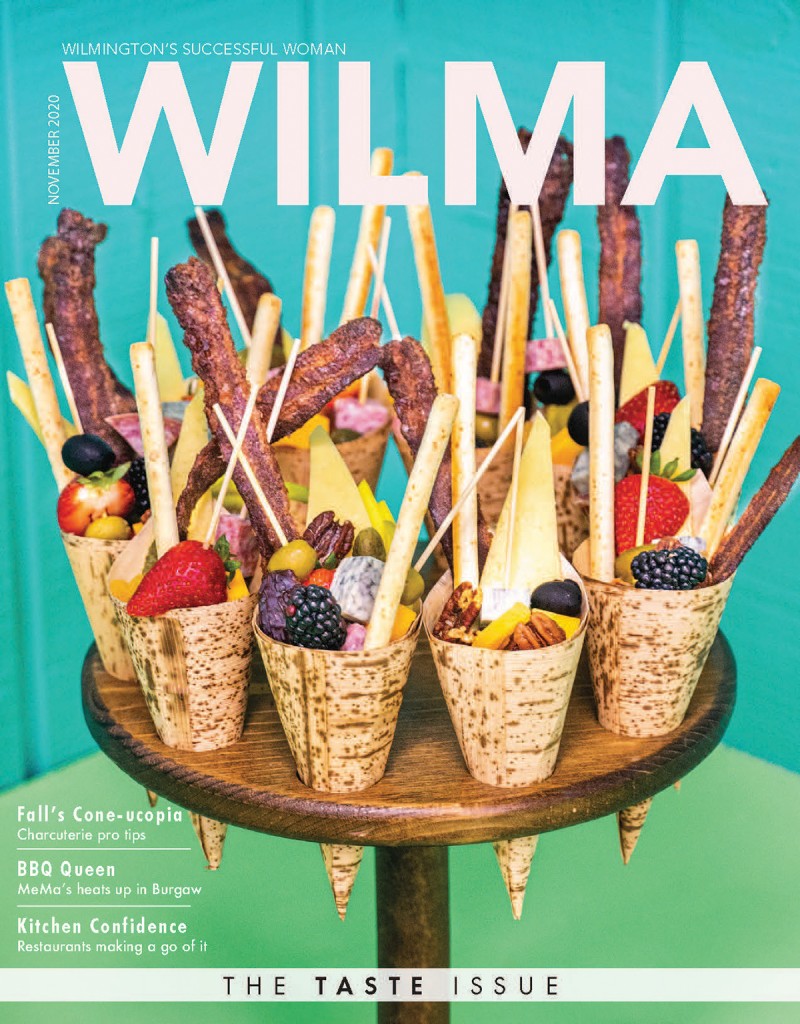 It's been a tough year for local bars and restaurants. Not all restaurants have made it through, and most bars have yet to welcome back customers since shutting their doors in March.
But, chefs and restaurateurs also have been creative this year in switching things up and serving diners.
For our annual Taste issue, we wanted to highlight some of that creativity, such as how chef Christi Ferretti turned Pine Valley Market catering's popular grazing tables into charcuterie to-go for home parties and Insta-worthy cones for in-person events.
Myra McDuffie and her family have a growing base of new fans after their Burgaw eatery MeMa's Chick'n' & Ribs landed on a list of best barbecue places in North Carolina.
Meanwhile, some intrepid owners didn't put their plans on hold but opened up their places this year despite the uncertainties. Hear from Shanté Dickey, of Sweet D's Cuisine, and LeeAnn Tluchowski and Kate Paredes, of Malama Cafe, about what it's been like so far.
Whether it in-house, curbside pickup, or to-go, consider putting an order in to support these and other restaurants in the region. Dig in!
---
Want more WILMA? Click here to sign up for our WILMA Weekly email and announcements.