About the July Issue
A Coastal Summer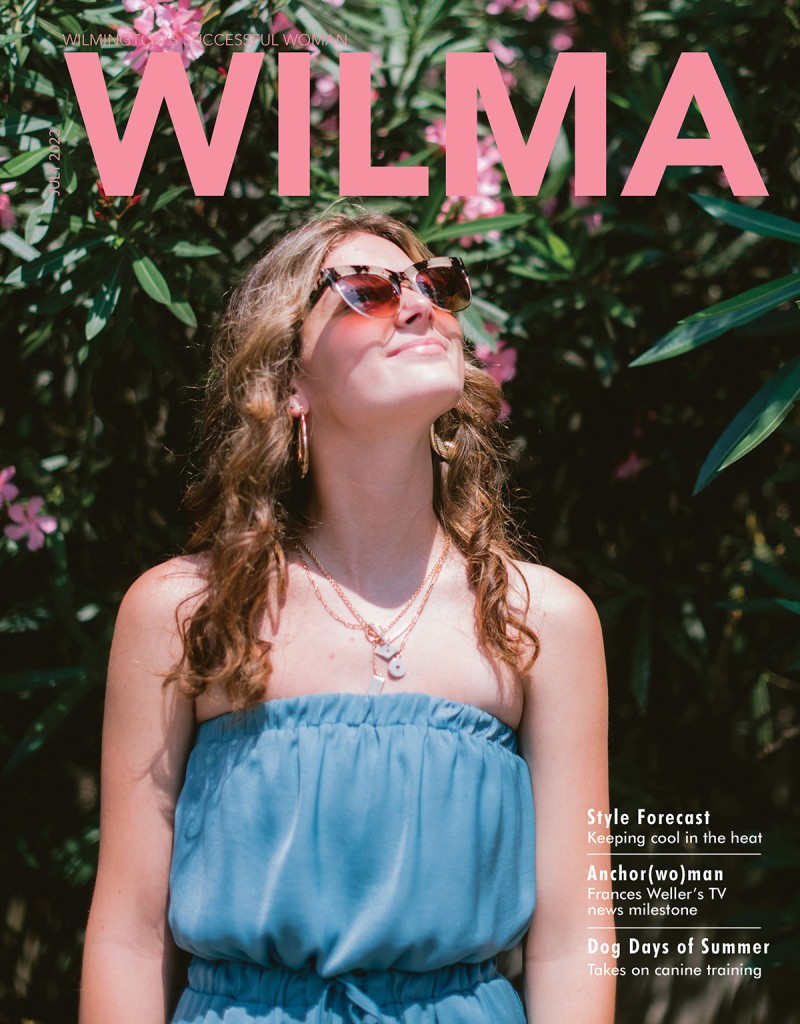 It's the dog days of summer. Literally. Click here to learn more about the pups of the season — and because this is WILMA, of course — the women who have built successful businesses around working with dogs.
If you're hitting the road this summer or staycationing it up, you'll have plenty of company. Find out why so many visitors are filling the area in these travel trends here.
If you're visiting Wilmington for the first time and need some tips on where to stop, check out this month's Taste feature on downtown staple The Little Dipper, which now has new owners.
Or pick up some breezy summer outfits at Island Passage and Edet, who supplied looks for this month's Style spread.
And whether you're new to town or have been here a while, click here to see a familiar face. You might have seen WECT Frances Weller on TV anchoring the daily newscast or out and about at community events. But do you know what drew her to news in the first place? At her fortieth anniversary with WECT, Weller reflects on that and other local memories.
---
Want more WILMA? Click here to sign up for our WILMA newsletters and announcements.