Work It
Alexis Babaian takes the reins of this year's Wilmington Fashion Week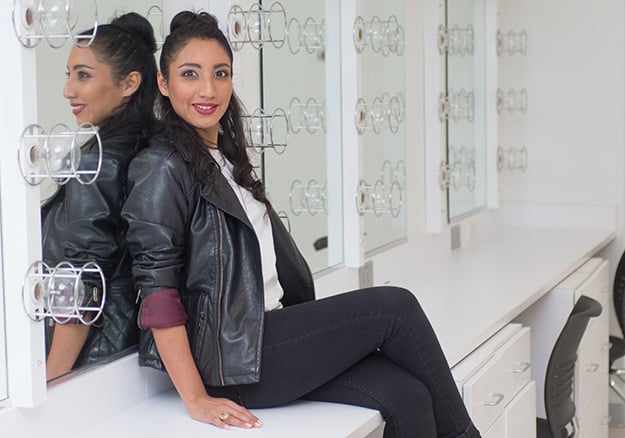 If Wilmington's future as a film destination is uncertain, it's standing as a fashion mecca is on solid ground, according to Alexis Babaian, the new head of Wilmington Fashion Week.
Alexis is using her talent to ensure WIlmington Fashion Week, now in its third year, continues to attract top level professionals so that Port City fashion moguls get a firsthand look at the most exciting new styles.
Babaian, who was named director of WFW after its founder TJ Dunn moved to England, is committed to carrying on his legacy. Dunn created WFW because he wanted a platform with which to showcase local talent in the fashion community. What started as a weekend event is now a five-day extravaganza that attracts designers, models, photographers, make-up artists, hair stylists, and other industry professionals from Wilmington as well as Jacksonville and Charleston.
Babaian is ready to fill Dunn's shoes.
"Alexis has a background in fashion, event planning, and public relations – a trifecta of skills that make her the ideal choice for the position," says JJ Knight, Babaian's business partner.
Babaian started working in fashion in high school and pursued her passion in New York, where she attended Parsons School of Design and interned with lingerie and ready-to-wear designer Araks.
She then worked as a fashion show back stage coordinator in Boston. After moving to Wilmington, Babaian started her own business, Prologue PR, a boutique public relations firm that caters to the fashion industry. In 2013, she stumbled on WFW on Facebook and volunteered her services. Babaian proved so valuable she was offered WFW's directorship this past August.
While staying true to Dunn's goals, Babaian wants to make WFW even better, to incorporate what she learned in New York into the show and take it to the next level. She also wants to ensure WFW becomes an integral part of the Port City business community.
"I would really like WFW to have even greater staying power after this year and become not only a creative platform, but also an important piece of local retailers' and designers' businesses," Babian says. "Giving those folks something that can serve as both an outlet and a unique boost to their business is crucial for the city's diversity and economic future."
With her creativity, flexibility, and people skills, she not only brings focus to the vision of other creative individuals, she also brings everyone together to reach their common goal. As a result, Babaian makes events such as WFW an exceptional experience for staff and audiences alike, according to Knight.
Under Babaian's leadership, this year's WFW promises this and more.
First, a kickoff party, to be held at DREAMS of Wilmington on March 28, ushers in the fashion-filled week.
WFW 2016 will feature the collections of six or seven designers, Babaian says. Attendees should be on the lookout for exciting new designers as well as previous favorites such as Crespo, Ximena Garcia Designs, Rove + Roam, Formation Design Studio, and Koko Nanga.
Fashionistas will be treated to five different runway shows, each featuring a different aspect of the Wilmington lifestyle: bridal, surf and resort living, spring, nightlife, and emerging designer showcase.
This year, the runway shows will be held at venues throughout Wilmington: downtown, University of North Carolina Wilmington, Mayfaire area, and Wrightsville Beach; and each will have its own band or DJ and after party.
Attendees can also look forward to expanded Shop the Runway opportunities. Each Shop the Runway will offer the unique looks and wares from its show as well as live elements from Wilmington's art, technology, and music scenes.
Another change is the new competition for designers, in which the artists will be judged on a piece he or she creates from material and a set of criteria.
Adding WFW to her workload makes for long days for Babaian, often until two or three in the morning. Put in the scheduling challenges she faces, and things get really interesting. Just getting everything coordinated for one show, which involves fifty to sixty people, is daunting, and Babaian has five to pull together. But she greets each day with purpose and a smile.
"I love getting up and working with all the talented people here," she says. "These people go to New York to work with top names in the fashion industry. Wilmington has so much potential. We don't need New York or Charleston to see high-caliber work."W
To view more of photographer Katherine Clark's work, go to www.katherineclarkphotography.com