Monarcares Motivation
Charlotte Rosenberg's family experiences lead to company, lobbying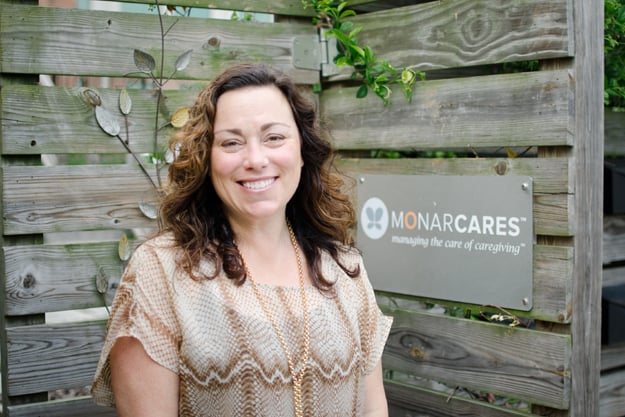 When it comes to issues that affect older adults, Charlotte Rosenberg is somewhat of an expert. Not only does she have extensive professional experience tackling issues that affect the elderly, but she also has personal, first-hand knowledge of what it is like dealing with end-of-life care and older adult welfare.
For eleven years, Rosenberg took care of her mother, who suffered from Alzheimer's disease. Initially, when she began to handle her mother's care, Rosenberg was overwhelmed.
"When you are taking over an adult's life, it can be staggering," Rosenberg says.
She quickly realized that if she had some sort of system in place to help her manage all of the budgeting, medical documents and scheduling that went in to handling her mother's care, it would be so much easier.
The recognition of this need led Rosenberg and her husband, Robert, to start the company, Monarcares.
Named after the monarch butterfly, because their aim is to assist families with transition, Monarcares is intended as a Web-based resource for managing long-distance geriatric care.
Rosenberg describes Monarcares as a "system of support for caregivers."
The program allows everyone involved in the care of older adults access to their online system where they can find storage for medical records and other documents, memos for nurses, a collaborative calendar, a time clock for paid caregivers, and a system for setting reminders for things like medication refills.
The system is particularly helpful in giving doctors notes about the patient's mood and disposition – something that is not always apparent during a routine medical visit.
Aside from being the vice president of Monarcares, Rosenberg is also a member of the Wilmington Senior Advisory Service, gives care-giving seminars, speaks about elder abuse, and is very active with the National Alzheimer's Association.
She organized a Walk to End Alzheimer's last year that raised more than $34,000 for the organization. This year's walk will take place in November, and Rosenberg hopes to raise at least $50,000.
Because of her experience with her mother and now her father-in-law who also has Alzheimer's, Rosenberg is passionate about doing whatever she can to help find a cure for the disease. Her work with the Alzheimer's Association has also been a source of personal healing.
"I got to speak about my mother last year (at the Walk to End Alzheimer's), and that was really cathartic for me," Rosenberg says.
She notes that it has also been helpful for members of the Wilmington community to meet other people who are also dealing with a loved one who is suffering with Alzheimer's.
This April in Washington, D.C., Rosenberg took part in the Alzheimer's Association Advocacy Forum to lobby on behalf of the organization and to advocate for a $200 million increase in Alzheimer's research activities for the fiscal year 2015.
She also requested that legislators in the state House and Senate co-sponsor the Alzheimer's Accountability Act and the HOPE for Alzheimer's Act. In addition to her lobbying efforts, she keeps on top of current research about Alzheimer's disease and became certified through the Alzheimer's Association in essentiALZ, a dementia care certification program.
Although her schedule is packed full with all of her professional and volunteer work, Rosenberg still finds time to read, and she enjoys singing at bar and bat mitzvahs.
No matter how busy she is, though, Rosenberg still makes it priority to make time for her husband, in-laws, and her nineteen-year-old twins who are both sophomores at Stanford University.
"No matter what," she says, "family comes first."
To view more of photographer Katherine Clark's work, go to www.katherineclarkphotography.com.