About the December Issue
Who's ready for the holidays?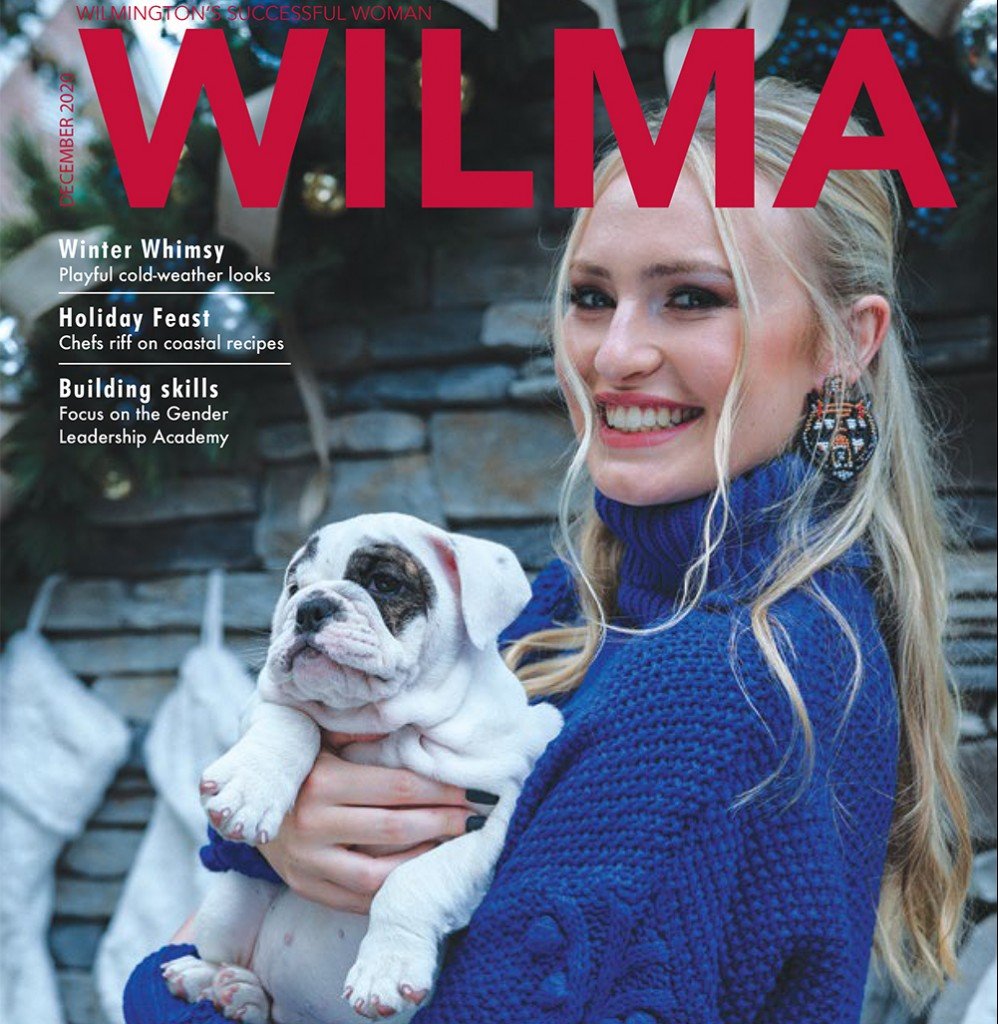 Who's ready for the holidays?
However you plan to celebrate this year, we've got you covered in this month's issue.
Cooking for one? Or ten? Several of Wilmington's chefs and foodies share their picks for dishes that will impress and reflect the best of the coast. From vegan veggie apps to seafood curry to a citrusy dessert – take inspiration from this coastal menu.
Feel more like a PJs and slippers kind of mood? Binging on Hallmark Christmas movies has become an annual tradition for some, and this year should bring some familiar sights. Catch up with Jen Lilley, who filmed USS Hallmark this fall in Wilmington, as she shares what it was like shooting in the Port City and the rise of the holiday genre.
And, while summer temperatures lingered late into the year for the coast, the promise of winter days means time to bring out the festive sweaters and seasonal plaids. Warm up with these cool looks here.
Happy holidays, everyone!
---
Want more WILMA? Click here to sign up for our WILMA Weekly email and announcements.