Home for the Holidays
Shimmer and shine
Slide 1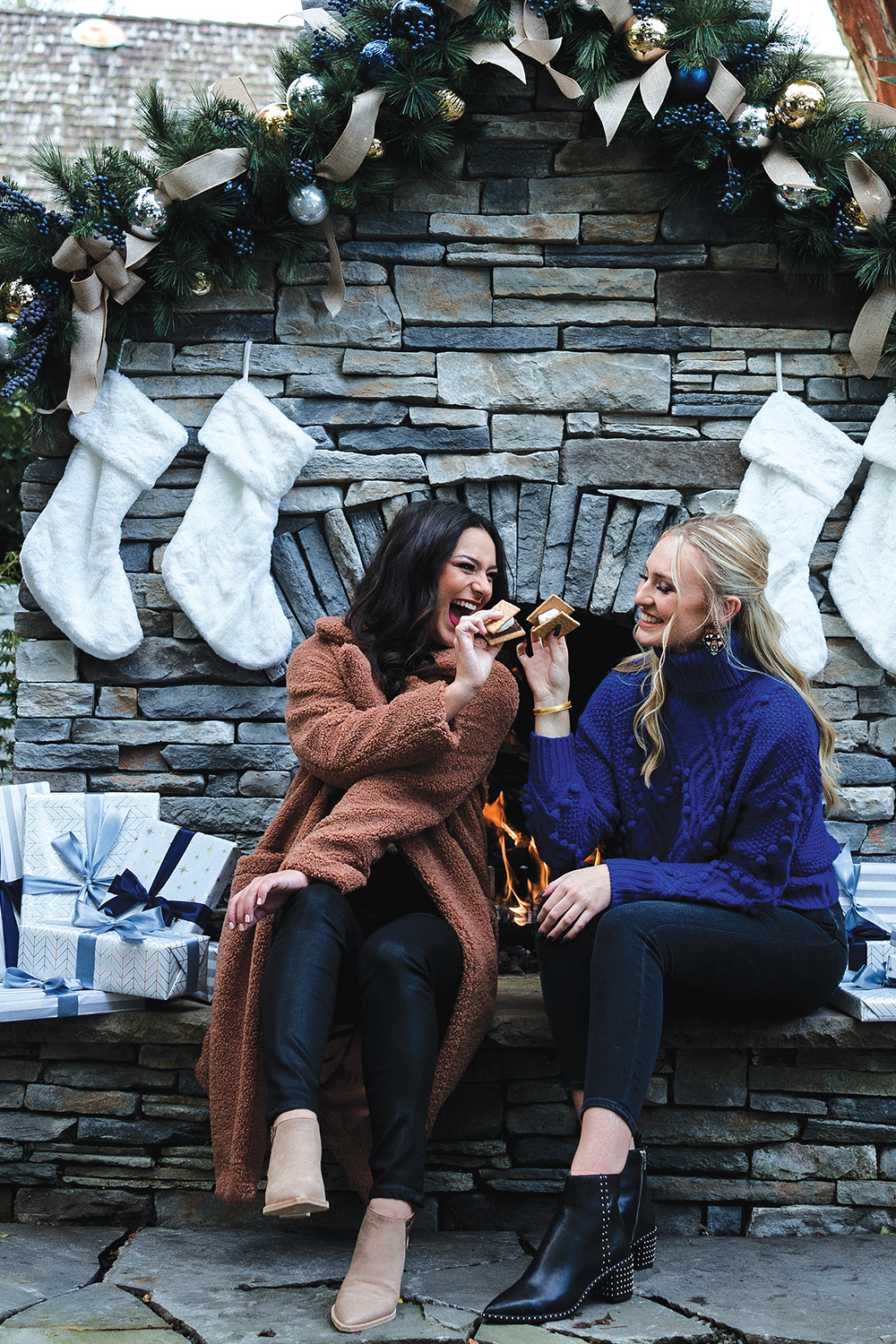 Slide 2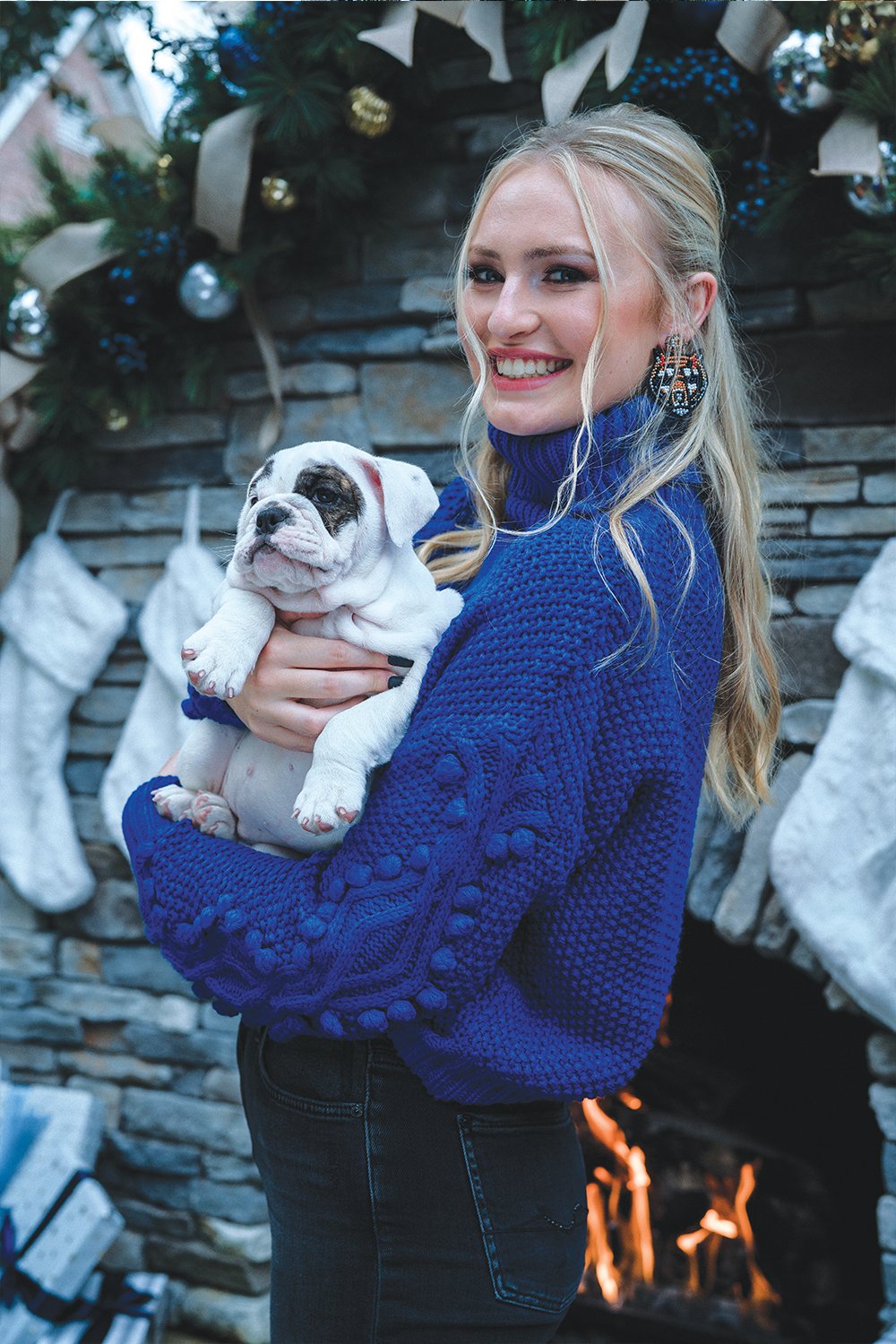 Slide 3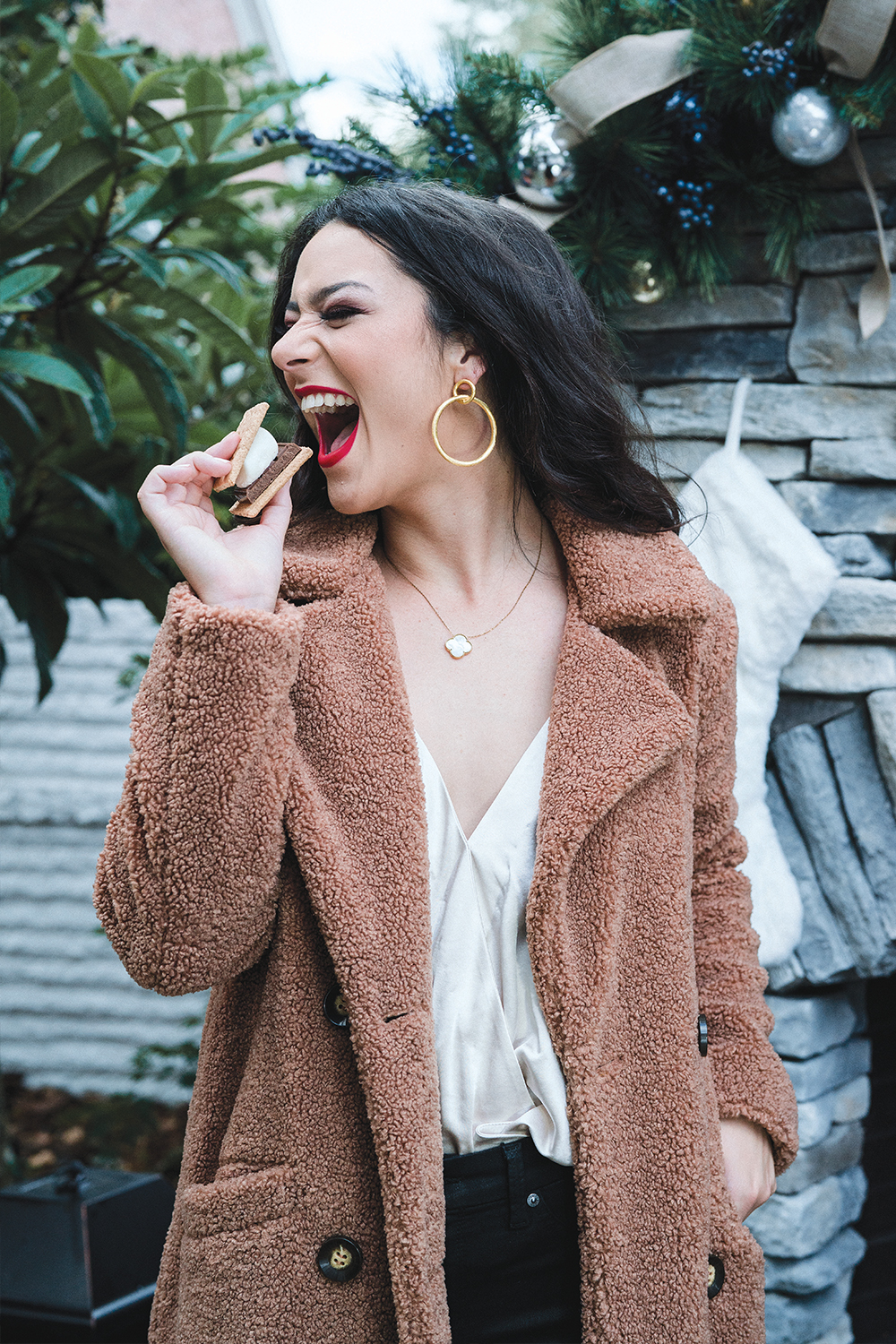 Slide 4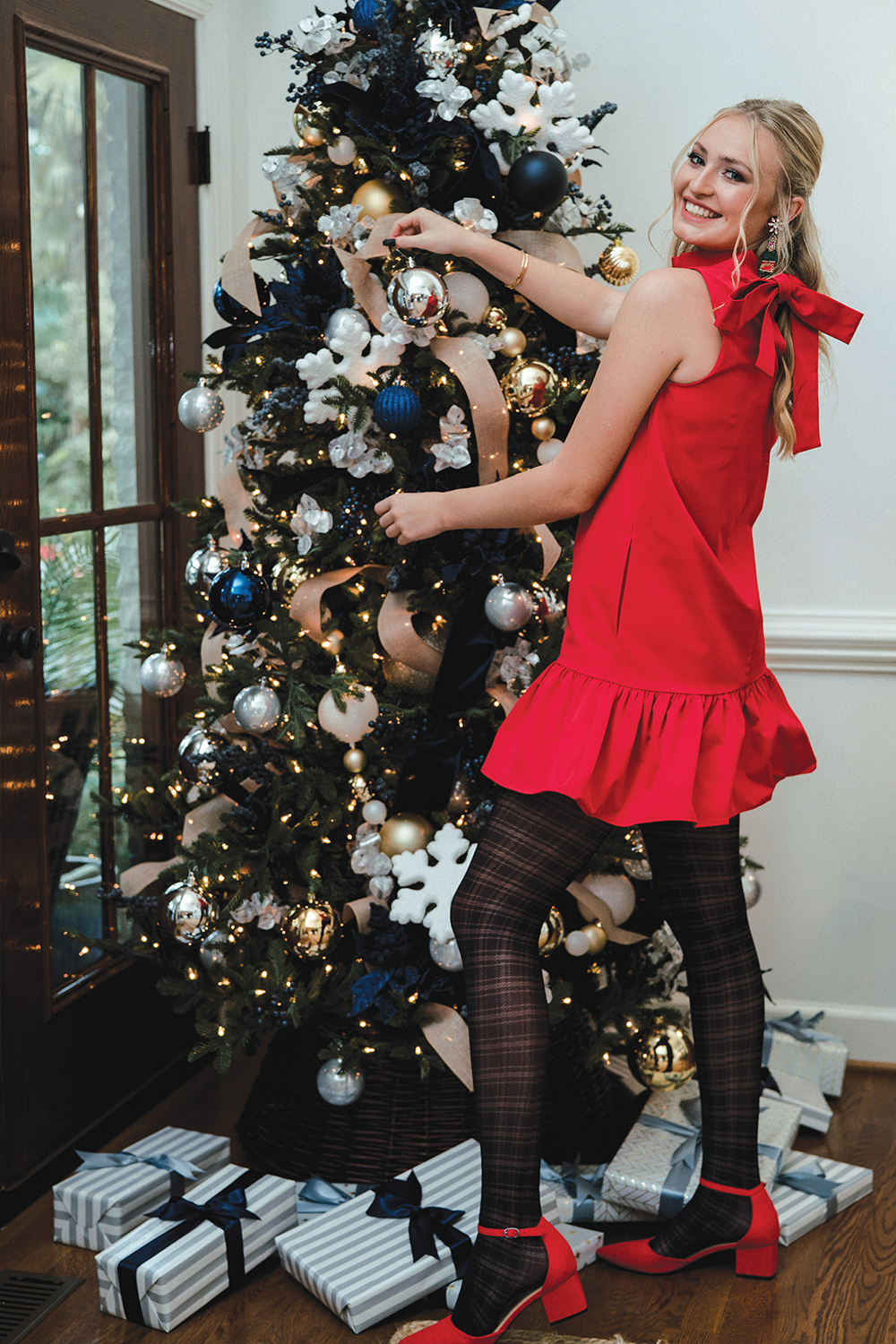 Slide 5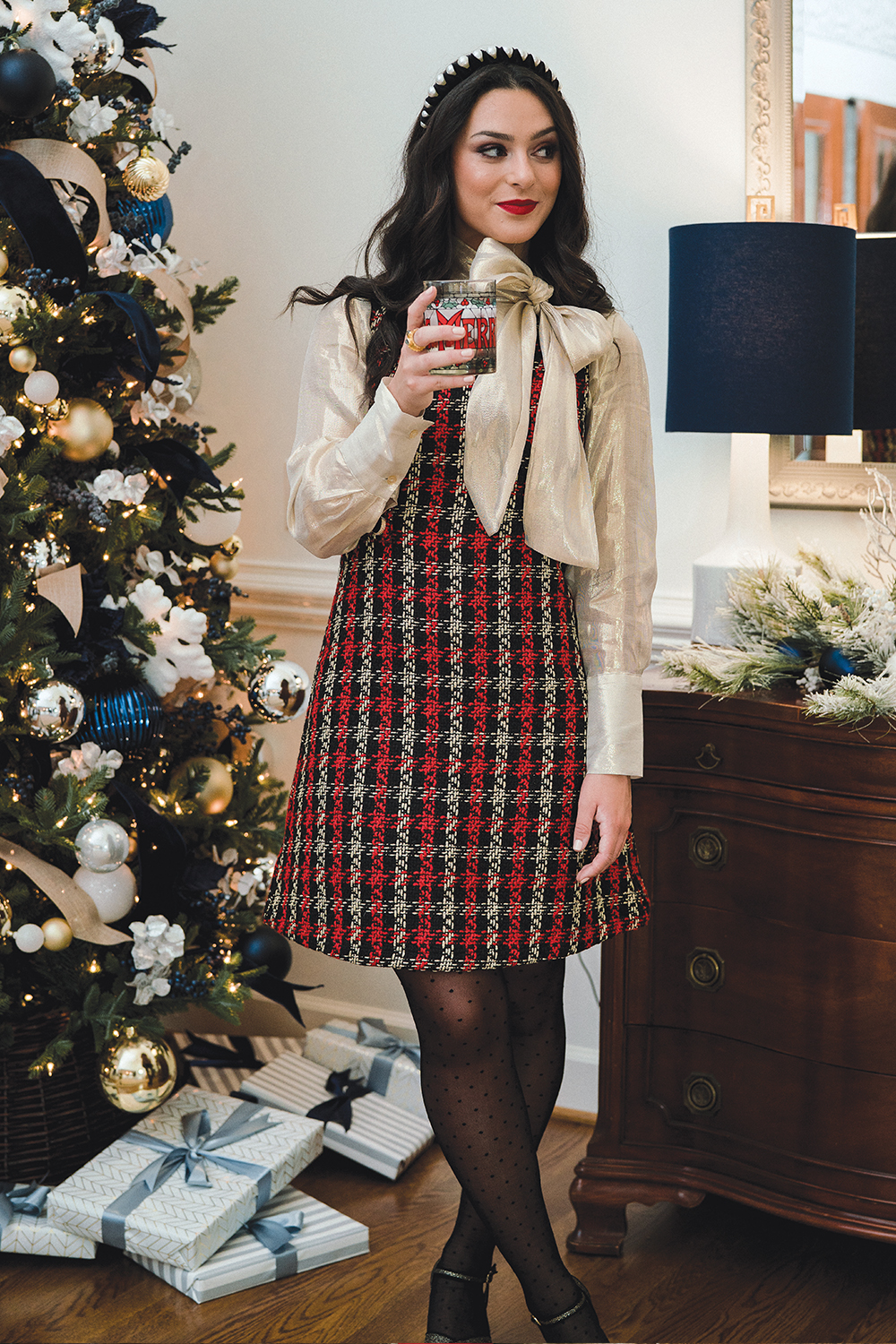 This year, unless you have the hook up for a private charter on Santa's sleigh, home for the holidays is going to be just that – at home. But, that doesn't mean that festive attire isn't part of the plan. Here are some holiday trends to keep you in cozy couture through­out the season.
Billowy bows: Not just for pres­ents anymore! Whether you're into car-topper-sized ribbons or delicate knots, the bow is back.
Textured knits: Nothing's better than a comfy sweater in cooler weather. Besides the ole standbys like cable knits and ribbing, this year's knits will showcase surface embellishments such as pompoms, beads, and fringe, as well as open back and cold-shoulder cutouts. Bonus: Extra adornments up top make for a killer Zoom presence.
Sherpa: Okay, there is something better than a comfy sweater. And it's sherpa. No longer relegated to the Himalayas, this lightweight but warm faux-fleece piece is a great addition to your closet. Wear a shorter version for a more casual look or sport a longer style to exude elegance. Either way, you'll feel like you're being hugged by a giant teddy bear – something we could all appreciate this holiday season.
---
On Piper (right): Fern tweed DRESS and Margot tie-top BLOUSE, both available at ZIA Boutique; dot TIGHTS and metallic HEELS (stylist's own)
On Sarah: Libba flounce DRESS and beaded champagne bottle EARRINGS, plaid TIGHTS, bamboo BANGLES, all available at ZIA Boutique; red HEELS (stylist's own)
---
---
---
On Sarah (left) Diamond Pop pullover SWEATER, super skinny JEANS with Swarovski crystals, Brook booties SHOES and tiger bead EARRINGS, all available at ZIA Boutique
Soirée cami BODYSUIT, B(air) high-waist ankle skinny PANT in coated black, mid-length teddy COAT, Shayna block heel booties SHOES, Renaissance hoop EARRINGS, and mother of pearl clover NECKLACE, all available at ZIA Boutique
---
---
Models: Piper Gallen & Sarah Hoffer (UC Models)
Makeup: Claire Svensson for Delphine & James
Hair: Branden Summers
Wardrobe: ZIA Boutique
Christmas Décor: Designs by Dillon
Location: Home of Jerry and Donna McGraw (starring Trina the puppy)
---
To view more of photographer Melissa Hebert's work, go to melissahebertphoto.com
Want more WILMA? Click here to sign up for our WILMA Weekly email and announcements.