Women to Watch Year in Review
Our 2021 review on WILMA's Women to Watch Leadership Initiative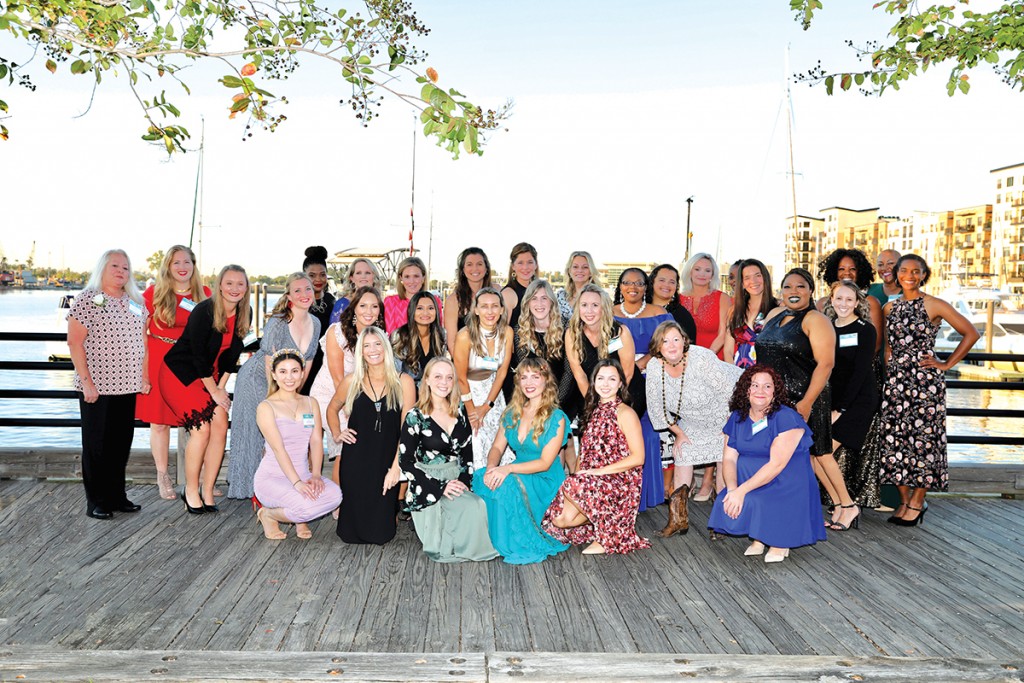 WILMA's Women to Watch Leadership Initiative has updates to share as we continue to work on the mission of helping develop more women leaders in our area. Here's what we've been up to in 2021:
WILMA AWARDS: Thirty-six finalists were recognized in our annual Women to Watch Awards in October, this year held at the Wilmington Convention Center (shown above).
LEADERSHIP INSTITUTE: This year's cohort of women selected for the nine-month WILMA's Leadership Institute program started 2021 with an outdoors orientation day. Leadership skills topics this year included strategic thinking, negotiating, effective communications, strengths-based leadership, and more. The class heard from speakers including Corning's Michele Holbrook, Live Oak Bank's Huntley Garriott, and Wilmington Chamber of Commerce's Natalie English while also meeting each month in their peer advisory groups. The 2021 cohort celebrates its graduation this month. Applications are now open through January 31 for next year's program. Info: WILMALeadership.com
LEADERSHIP ACCELERATOR: Our annual half-day women's conference took place online in May with a focus on restarting leadership goals through the challenges created by the pandemic. The keynote panel included Jhansi Kandasamy, Vice President of Engineering with GE Hitachi Nuclear Energy; Wanda Coley, Vice President of Strategy with UnitedHealthcare; and Debbie Warwick, EVP-Women Owned Business Lending with Live Oak Bank.
GET ON BOARD: The Get on Board program, held in partnership with UNCW's QENO, prepares women for joining boards of directors. Live trainings took place this year virtually. Women who go through the training are eligible to connect with local organizations through our website WILMAsGetOnBoard.com.
MENTORING: We matched up twenty-five women with mentors this fall for the yearlong mentoring program in which participants work one-on-one with each other once a month on leadership goals.
– Vicky Janowski and Maggi Apel, Co-directors of the Women to Watch Leadership Initiative W2W@WILMAmag.com
---
To view more of photographer Aris Harding's work, go to arisharding.com.
To learn more about WILMA's Leadership Initiative, go to wilmamag.com/women-to-watch.
Want more WILMA? Click here to sign up for WILMA newsletters and announcements.