Women to Watch: The Arts
Elissa Edwards, Impulse Dance Project Co-owner and Choreographer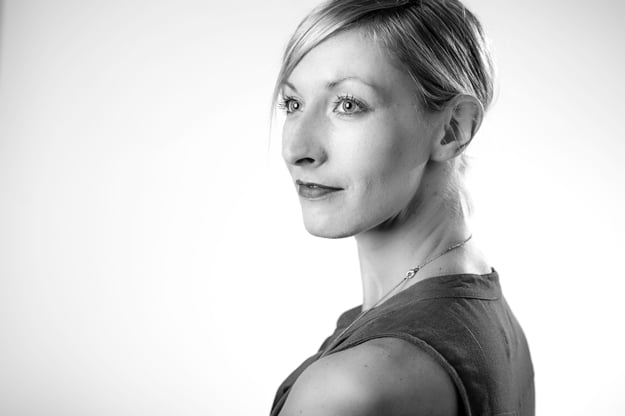 When you think of dancing, the words leaping, spinning and whirling come to mind. And nothing describes the life of local choreographer and dance teacher Elissa Edwards better. She is a passionate dynamo raising the bar on Wilmington's dance scene. She admits she has a lot to say and the dance stage is her soapbox.
She began to study ballet when she was three. As a teenager in the 90s, she studied jazz and lyrical dance, inspired by pop stars Paula Abdul and Debbie Gibson. All the while, she competed and taught classes for younger dancers.
"Even when I was really little I knew. I would make up dances with my friends all the time. I loved to teach and boss people around. But when you're little, you don't know you're doing choreography. So, I guess it started a long time ago, but I started getting paid [for choreography] when I was 16," she says.
Now 30 years old, her portfolio is BRIMMING with achievements and accolades, a representation of her hard work and motivation. Recently she was nominated as a finalist for the ACE awards and performed in New York City. She also taught a summer intensive course for the Abbey Lee Dance Company, a well-known studio in Pittsburg, Pa. featured on Lifetime's Dance Moms. She frequently travels, teaching master classes and workshops and choreographing for various studios.
Here, she has run a studio since 2010 with her partner, Lindsey Bryant. The Impulse Dance Project, located off Gordon Road in Dutch Square, has about 30 students ranging from ages two to 17. Bryant and Edwards teach a variety of styles: ballet, pointe, contemporary, jazz, lyrical, acrobatics and tap. But she emphasizes to young dancers and their parents that it's not a place for the faint of heart.
"We're different than most studios in Wilmington, because we are focused on competition. That's what we do. For about 90 percent of my students, this is what they want to do with their life. So anyone coming in knows that this is something long-term. They come knowing it's a serious program [and] that they want to dance for their career," she says.
Edwards tries to impress upon her students that professional dance, like any other sport, requires a commitment.
"You have to be crazy determined – or maybe just crazy, then determined. You have to be hungry for it, especially if you're doing it professionally. The dance world is a small world but it's a very competitive world. You have to constantly get fired up when you're pushed down," she says.
Her budding dance company, 28 Movement, had its first performance at Thalian Hall last month. Not only is it a dream come true for her, but she also sees it as a stepping stone for her younger dancers as they navigate into the world of professional dance. At competitions, performances have time limits; in shows, that's not the case. And through the process of preparing to perform at Thalian, her students were exposed to the nuts and bolts of the industry.
"They get to see tech rehearsal, how lighting changes things, the bigger picture of creating an actual show. So I want this to be a transition for them. I want it to be something that exposes them to concert dance so they can go on to perform for theater, a show in Myrtle Beach, a cruise ship or Broadway," she says.
Edwards will be the first to admit she has a hectic schedule. She also raises a blended family of five children with Bryant. But she's happy to be busy. She is a dancer, after all, so standing still is not in her nature.
To view more of photographer Jeff Janowski's work, go to www.jeffjanowski.com.
Click here to read about winner KARA DUFFY, Business
Click here to read about winner DR. TIFFANY JACKSON, Health Care
Click here to read about winner LESLIE KING, Education
Click here to read about winner TRACEY KELLOGG, Nonprofit
Click here to read about winner JULIE WILSEY, Public Service
Click here to read about winner LINDSEY NEUMANN, Rising Star