WILMA's School Guide
Resources for thriving during COVID-19 schooling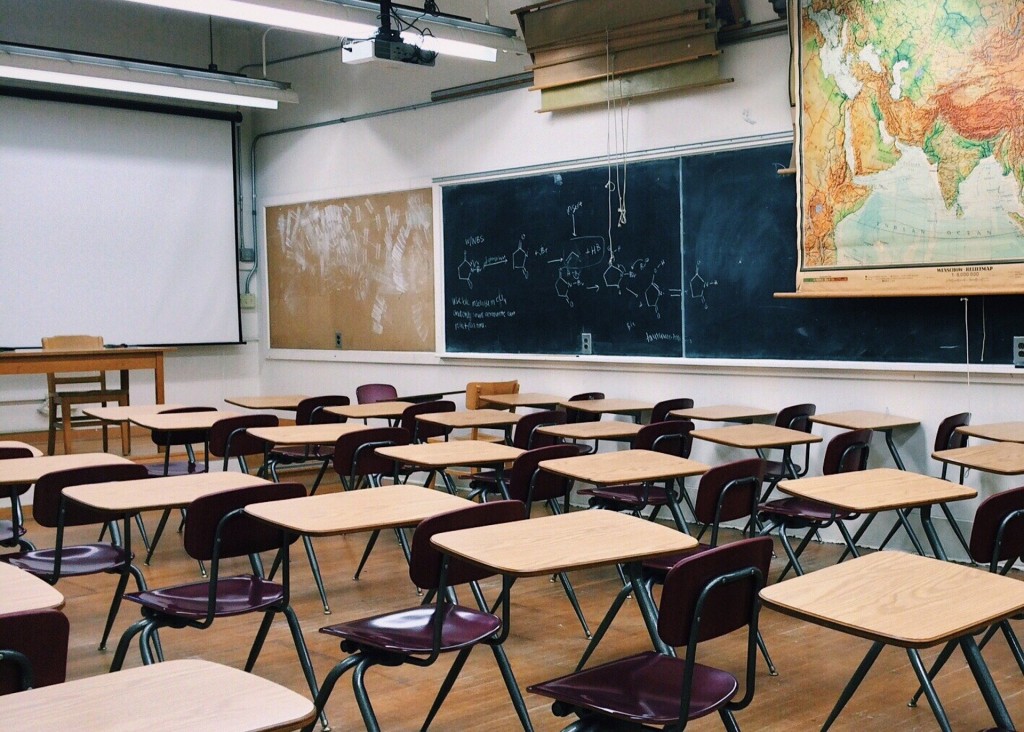 WILMA is gathering an updated list of organizations, nonprofits, and businesses that are providing resources to parents and kids as they begin to navigate schools in the time of the coronavirus pandemic.
New Hanover County Schools Board of Education voted that this fall, in order to help stop the spread of COVID-19, students will be learning virtually for the first nine weeks of school.
For many parents, juggling school and work schedules under this new mode of learning will be a difficult task. As a result, many organizations are coming together to find solutions and resources.
To have your resources included on the list, email jcano@wilmingtonbiz.com with information on resources and services provided, and how they benefit parents and students.
---
Remote Schooling and Care
Carolina Gymnastics Academy  has three programs available for kids. The first option is a "No Worries Plan" where the academy picks up children from area schools and brings them to the gym for free play, homework help, and inside/outside play. During remote learning weeks, parents can drop off kids at 8 a.m. and pick up before 6 p.m.  Kids will have edicated remote learning supervision, PE class, free play inside and outside, and full daycare. Cost is $182 per week.
Option 2 is "In School ONLY Afterschool Pick Up" where children arrive at CGA, they are escorted from the van to the afterschool campus. The children eat snacks outside and then are called in by grade to complete homework. The children are allowed to play outside in all of the playgrounds. Cost is $85 per week.
Option  3 is "Drop In Remote Learning All Day Care" for when parents need to work and kids need all-day care. Sign up can be by the week or by the day, on an as-needed basis. Cost is $61 per day.
FitMo Fitness + Training is opening a space in the gym studio at 501 Covil Ave. where kids can do their remote learning while being supervised by adults with education experience. FitMo is accepting 12-15 kids to be able to follow social distancing guidelines. It will also use outside space to be able to implement a fitness/physical education class. The cost is $150 a week per kid to help cover operating costs as well as additional cleaning supplies and sanitation products. For more information, message FitMo via Facebook at facebook.com/fitmotraining.
Giggles Drop-In Childcare is offering Flex Plans for parents including weekly rates for after school care during in-school weeks and all-day care for remote learning weeks. There are also daily options and three-week block options. Afterschool care includes pick up from school, four hours of after school care, and online assignment assistance. Remote learning day care includes nine hours of care per day and online assignment assistance.
Kiddie Academy in Wilmington is offering flexible school-age programs to support NHCS's plan B as well as full-day private kindergarten that aligns with state and Common Core Standards, and Kiddie Academy's Life Essentials curriculum to prepare children for entering first grade.
New Wave Tutoring in Wilmington is offering "Full-time Academic Support" which provides academic support that follows along with each student's online curriculum, as well as "Half Day Academic Support" where students attend Monday, Wednesday, and Friday from 8-12. It also offers hourly tutoring, hour packages and after school care.
The YMCA of Southeastern NC is offering an Extended Learning Day Camp Mondays through Fridays from 7 a.m. to 6 p.m. It will provide breakfast and lunch through August 31 and it is working on a plan to extend that service. Registration is currently available for First Baptist Church of Leland, Midtown YMCA, Nir Family YMCA, and Ogden YMCA Activity Center locations. More locations may be added.
YWCA Lower Cape Fear is offering afterschool and full-time care. Current YWCA students must reserve a spot in the after school program by August 3 and pay a registration fee of $30. Cost for afterschool is $90 per week and $130 for full-time care.
Parent Help and Educational Resources
Cameron Art Museum is in the process of getting a Virtual School Program Guide together that will include complete listings of its offerings to support schools, teachers, and families. Its virtual resources will include virtual tour experiences, lesson plans that connect to core curriculum featuring famous artists and artists from its collection, virtual Art Explorers programs for children ages 0-5 on Facebook Live, virtual exhibitions, guided meditation on Monday at 11:00 a.m. on FB Live, and virtual art classes. CAM will also offer a virtual program for educators and one for homeschooling parents to tell them about these resources. It is working closely with New Hanover County Schools in developing its virtual tour experiences.
Education InsideOut is a Wilmington network of Parent Advocates partnered with local resources working to Bridge the Gap Between Home and School. It was founded by TIKISHA MICHELLE,  a classroom teacher with twenty-six years of experience. Education InsideOut provides family support services, school connection, family reunification and parent training.
Heily Aktuglu-McGowan is a North Carolina licensed school counselor, a licensed clinical mental health counselor, and life coach. She can be a resource for children and parents.
New Hanover County Public Library is offering families with NHC Public Library accounts access to a wide variety of free online resources to help with distance learning fro PreK through 12th grade. Students in NHCS, and other CLASS Project participating schools, have automatic library accounts using their student ID numbers. Online resources include real-time tutoring from Tutor.com, eBooks, educational videos, newspapers, encyclopedias, and more. For more details visit its website. Contact the library at ask@nhcpl.libanswers.com, text: 910-663-4314 for help using the resources.
New Hanover County Schools has released a "Back to School Guide for Families" with information on learning, athletics, student support services, transportation, meal service, and health and safety. Information in the document is subject to change as the guidelines evolve.
Pender County RSVP (Retired Senior Volunteer Program) can provide free tutors and reading buddies for residents in Pender county. Volunteers with the program have been working with Pender County Schools for nine years and it currently has over 60 volunteers that have worked in schools in the past year. They can work with students via Zoom, Google Docs, or other formats. They can also meet face-to-face in groups of 1-3 students who are working on the same level. The group can help with math and reading comprehension for kindergarten through 8th grade. Contact  bmullins@penderpas.com or call 259-9119 ext. 329.
Samara's Village is a nonprofit that offers programs to assist pregnant and parenting adolescents, who live in Brunswick County. Participants in its programs are being educated, equipped, and empowered to raise their children in a manner that will have a lasting impact, improving their chances at success later in life.
The STEM Labs in Mayfaire Town Center provides supplemental educational services for kindergarten through 12th-grade students including hands-on enrichment in the areas of science, technology, engineering, and mathematics.  The STEM Labs is offering weekly Learning Lab sessions which run Monday through Friday from 1-5:30 p.m. Children will engage in daily STEM activities such as robotics, engineering, chemistry, coding, and more.  Professional group tutoring and homework assistance are also incorporated in the daily schedule. For the safety of all children and staff, The STEM Labs adheres to CDC guidelines. Online enrollment is now open and limited seats will be made available.
Local Social Groups and Supply Drives
Good Shepherd Center, in partnership with Nourish NC, is asking for the community's support with donations of school supplies. In addition to spiral notebooks, Good Shepherd and Nourish NC are looking for pens, pencils, colored pencils, pencil sharpeners, markers, crayons, highlighters, glue sticks, scissors, construction paper, lined paper, composition books, binders, folders, calculators (with batteries as needed) and backpacks. Donations can be dropped off at Good Shepherd Center, 811 Martin Street, Monday – Friday between 8 am – 6 pm.
"Parents Supporting Schools and Teachers" is a private Facebook group that was started to find ways to help schools and teachers in this new, COVID-19 era of learning. The group hopes to identify what teachers need and come up with tangible solutions to help meet some of those needs. It will also be a place on how to stay connected with all the information out there.