W2W Leadership Initiative's October Updates
Updates on WILMA's Women to Watch Leadership Initiative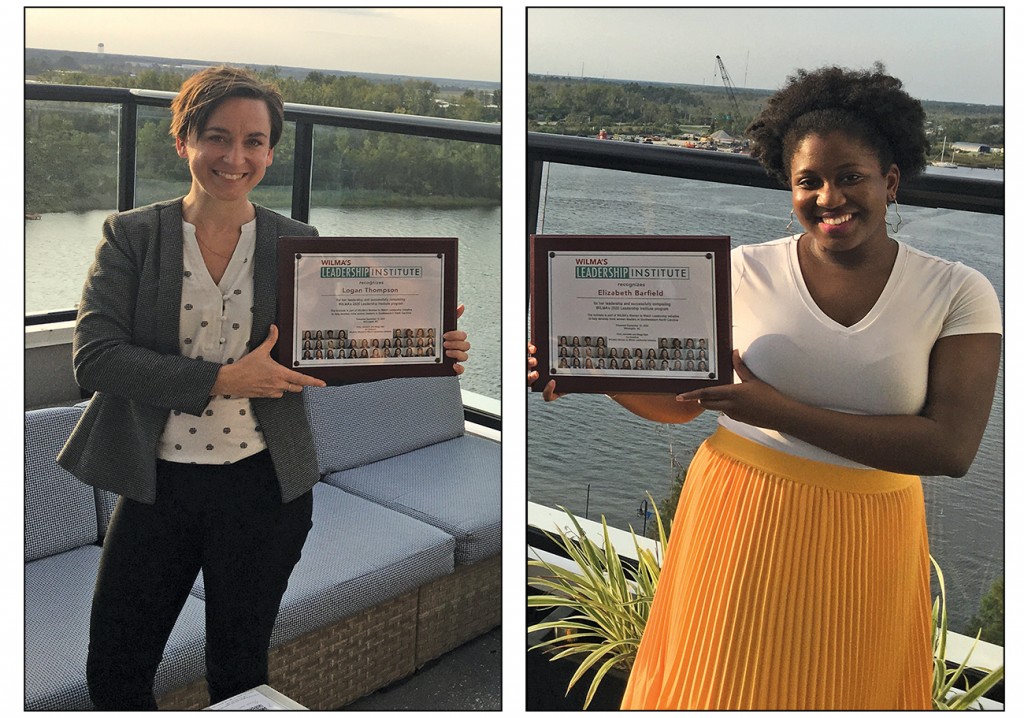 WILMA's Women to Watch Leadership Initiative has updates to share as we continue to work on the effort's core mission of helping develop more women leaders in our area. Here's what we've been up to with various W2W Leadership Initiative programs and what's coming up next:
Leadership Institute: September marked the graduation of the 2020 WILMA's Leadership Institute, made up of thirty-two women in this year's nine-month leadership development program. Normally for graduation, we hold an event at Landfall Country Club with the women, their guests and colleagues, supporters, and program sponsors. Because of the coronavirus, this year's graduation took place outside at Cloud 9 on top of the Embassy Suites in downtown Wilmington, with just the graduates and some of our advisory board members. (Graduates Logan Thompson and Elizabeth Barfield shown above) Despite the change in nature – both for the graduation and most of the meetings this year in general – the women celebrated the progress and bonds they've made this year while solidifying goals for the future.
WILMA Leadership Email: If you haven't checked it out yet, be sure to read WILMA's Monday emails, which focus on leadership topics and profiles.
WILMA Network: Members of the WILMA Network, made up of sponsors of the Women to Watch Leadership Initiative, have been touching base via Zoom, and plans are in the works for an outdoor walking meetup at Long Leaf Park.
In The Loop: Keep up to date with these and other Leadership Initiative programs as well as applications announcement by going to WILMAmag.com or signing up for the WILMA Leadership email at WILMAmag.com/email-newsletter
– Vicky Janowski, WILMA editor, and Maggi Apel, events director, Co-directors of the Women to Watch Leadership Initiative W2W@WILMAmag.com