W2W Leadership Initiative's January Updates
Apply for the WILMA's Leadership Institute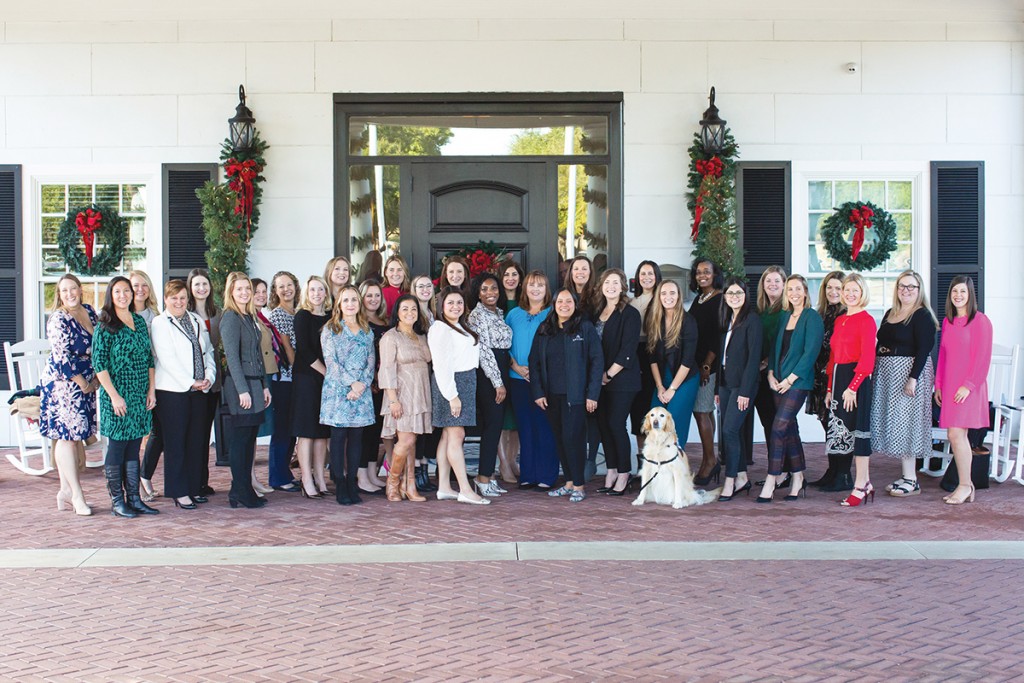 LEADERSHIP INSTITUTE: 2021 closed out with the graduation of WILMA's Leadership Institute. The ceremony for this year's cohort took place at Landfall Country Club on December 15 (shown above).
The class, which included women from a variety of fields and roles, invited colleagues, supervisors, and family members to the event.
Throughout the year's program, they heard from business community leaders on skills such as motivating teams, negotiating techniques, strategic thinking, and more.
Applications for the 2022 WILMA's Leadership Institute are now open through the end of January.
The Institute, part of our Women to Watch Leadership Initiative, gives women a unique opportunity to learn from top leaders in the region and serve as each other's personal board of directors.
The nine-month program starts in April and meets once a month. Next year's class will be selected from an application and interview process with our advisory board. Up to thirty-two women will be selected for next year.
The cost for the nine-month program is $2,300, and there are some scholarships, underwritten by our sponsors, for those who work in the nonprofit field or own a small business in the area, based on need.
To apply, go to WILMALeadership.com.
For more info about the program, go to WILMAmag.com/women-to-watch/wilmas-leadership-institute.
– Vicky Janowski and Maggi Apel, Co-directors of the Women to Watch Leadership Initiative W2W@WILMAmag.com
---
To view more of photographer Madeline Gray's work, go to madelinegrayphoto.com.
Want more WILMA? Click here to sign up for our WILMA Weekly email and announcements.