W2W Leadership Initiative's August Updates
Updates on WILMA's Women to Watch Leadership Initiative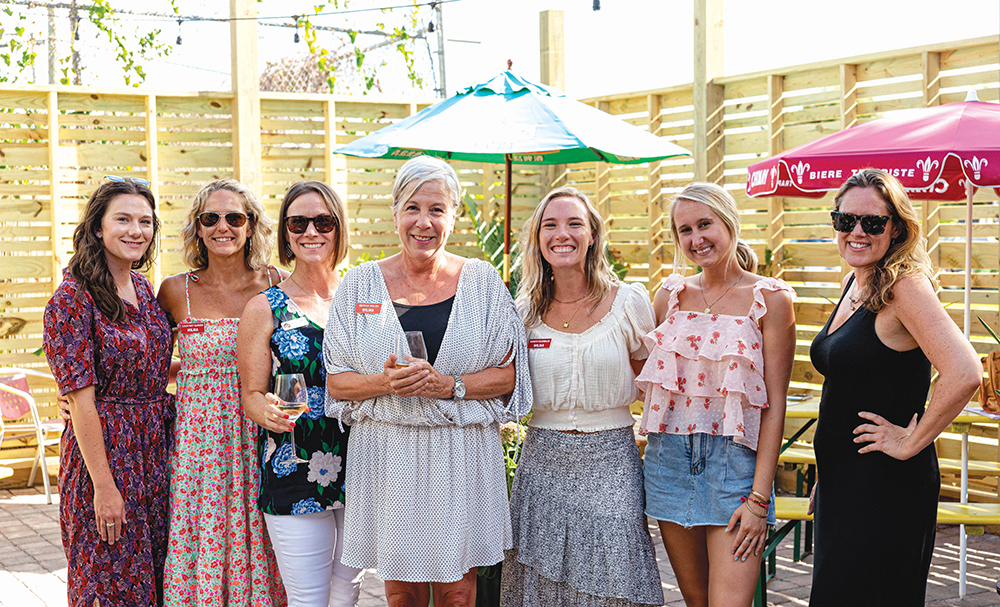 WILMA's Women to Watch Leadership Initiative has updates to share as we continue to work on the effort's core mission of helping develop more women leaders in our area. Here's what we've been up to with various W2W Leadership Initiative programs and what's coming up next:
WILMA NETWORK: The WILMA Network is made up of sponsors of the Women to Watch Leadership Initiative, from small businesses to large companies in the region. The Network meets monthly during 2nd Tuesday gatherings to make connections, including this recent after-hours at Palate Bottle Shop and Garden on North Fourth (above) and lunch at the Oceanic Restaurant last month.
LEADERSHIP INSTITUTE: WILMA's Leadership Institute, a class of thirty-two selected women who meet for training and peer mentoring, discussed negotiation techniques last month with BristolGroup Business Brokers' Regina Fisher. The session, held at UNCW's Center for Innovation and Entrepreneurship, also included a lunch panel featuring several leaders from the university. This year's class meets monthly through December.
GETTING SOCIAL: Check out the initiative's social media pages, where you can find the latest info about leadership program announcements, applications, and updates on women who have been involved with W2W. Follow us at facebook.com/WILMAsWomenToWatch and on Instagram @WILMAsWomentoWatch.
IN THE LOOP: Keep up to date with these and other Leadership Initiative programs as well as applications announcements by signing up for the WILMA Leadership email at WILMAmag.com/email-newsletter.
– Vicky Janowski, WILMA editor, and Maggi Apel, vice president of sales, Co-directors of the Women to Watch Leadership Initiative W2W@WILMAmag.com
---
To view more of photographer Michael Cline Spencer's work, go to michaelclinephoto.com.
Want more WILMA? Click here to sign up for our WILMA Weekly email and announcements.