W2W Leadership Initiative's August Updates
Updates on WILMA's Women to Watch Leadership Initiative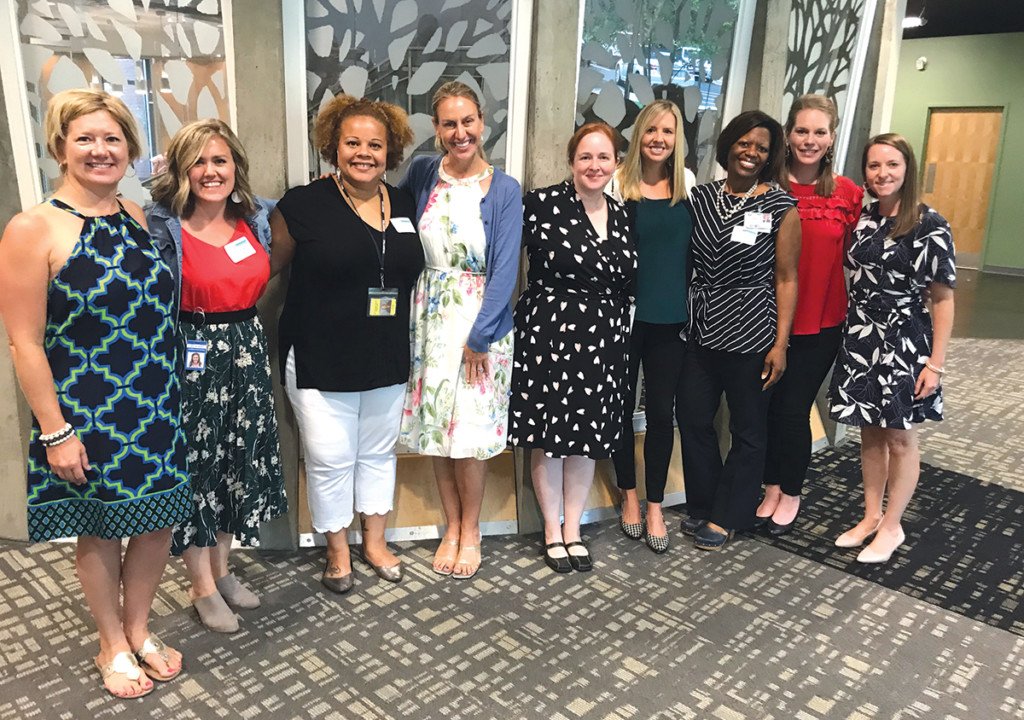 WILMA's Women to Watch Leadership Initiative has updates to share as we continue to work on the effort's core mission of helping develop more women leaders in our area. Here's what we've been up to with various W2W Leadership Initiative programs and what's coming up next:
Leadership Institute: Alum of the WILMA Leadership Institute, a nine-month training program now in its fourth year, were invited to reconnect recently for a lunch-and-learn session on public speaking tips led by Michael Smith. The group (shown above) met at tekMountain. This year's current group holds its final regular class this month, with the discussion focusing on motivating teams and the meeting location at New Hanover Regional Medical Center. The 2019 group graduates from the program in September. Applications for next year's Institute open this fall.
Leadership Accelerator: More than 400 attended our Leadership Accelerator event last month. The annual half-day leadership and career development conference featured a keynote lunch with Sheri Lynch, co-host of the nationally syndicated Bob & Sheri morning radio show, as well as leadership workshops. For photos from the event, go to Facebook.com/WILMAmag.
Get on Board: One of the workshops at this year's Leadership Accelerator was a Get on Board training session. Our Get on Board program seeks to help more women in the region join boards of directors. Women who complete the training, which gives participants info about issues involved in serving on boards and best ways to get connected, are eligible to list their backgrounds and areas of interest on our website WILMAsGetOnBoard.com so area organizations can expand their applicant pool.
Women to Watch Awards: Judges met recently to select the thirty-five finalists for the 2019 WILMA's Women to Watch Awards. Finalists will be featured in the October issue, leading up to an awards event October 11 when the winners will be announced. To find out who the finalists are, go to W2WAward.com.