Topsail Chamber Launches Women Connect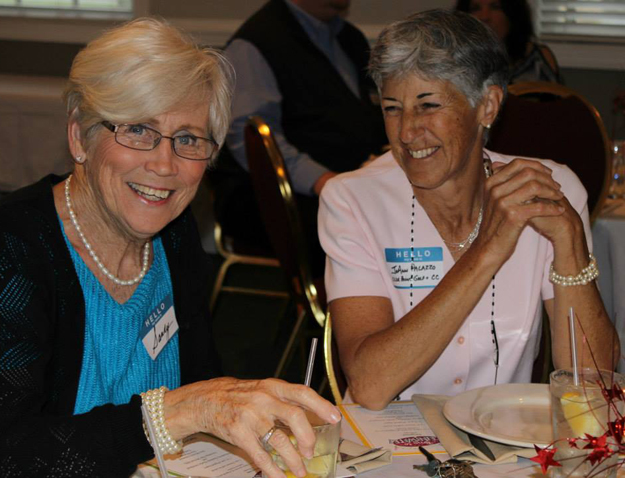 On the second Tuesday of every month, women across Pender County meet at Christopher's Restaurant at Olde Point to not only share a meal but also to exchange business cards.
The lunch, known as WOMEN CONNECT, was created by the Greater Topsail Area Chamber of Commerce and Tourism to encourage women to mingle and learn about the various business ventures available to women in the region.
"Women Connect is an opportunity to women to network … learn about the services their businesses provide so we can support our local businesses," chamber executive director Tammy Proctor says in a statement.
The chamber created the group in the wake of its recent merger with the Greater Hampstead Chamber of Commerce.
"We needed to build relationships between the chambers," Proctor says.
Proctor says the merger greatly expanded the Topsail chamber's demographic, with members now ranging from Scotts Hill to Sneads Ferry. The extra mileage has proven to be both a blessing and a curse, but Proctor hopes Women Connect will help bridge the gap between the chamber's female members.
Proctor believes the monthly lunch gives women a much-needed break to stop and meet their fellow businesswomen.
Open to chamber and non-chamber members, Women Connect's response has been "fantastic," according to Proctor.
"We are having an economic revolution because women are opening their own businesses instead of just working a job," she says.
At this point Proctor does not feel the group should meet more than once a month especially with the local tourism industry's busiest months of the year approaching.
The group, however, continues to work to not only expand its participation but also its notoriety. Proctor says that Margot Dorfman, CEO of the U.S. Women's Chamber of Commerce, is scheduled to be July's lunch to discuss women's expanding role and influence in business.
For info about Women Connect, click here.