Take 5
Reasons I Go (Back) to Nature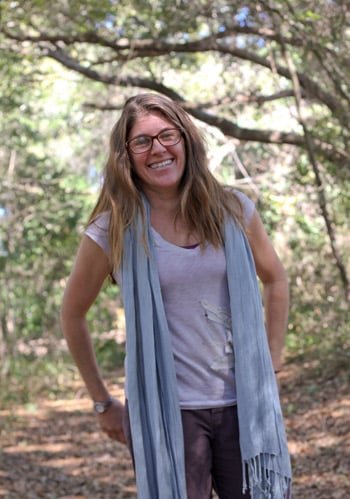 CELINE ADAIR, co-owner of the National Center for Outdoor and Adventure Education in Wilmington, was in her teens when she first started spending a lot of time outdoors, tackling activities such as back-packing, surfing, rafting, and rock climbing. Twenty years later, she's inspiring others to do the same and managing the roles of wife, mother, and business owner, but her reasons for seeking wild places remain the same.
First and foremost, connection. The way I connect with people in the wild is less rushed, more focused, and specialized. Hiking and talking seems to fuel the best conversations.
Adventure keeps me focused. For a very long time climbing was my thing. As an easily distractible person, I can really appreciate when I have one main objective. When I put on my harness and tie into a rope, I become empowered with super human focus.
Adventure keeps me fearless. Sometimes things get scary and individuals must squash fear in order to be successful. It's me vs. fear – and I win.
I like beautiful things. The sound of the breeze mixing with treetops, sunset surf sessions, hidden rivers, backcountry campfires – what is not to like?
I need to feel useful. I like to get things done, and when I can look back on a map and see that my legs and my skills carried my body over the distances … I feel empowered and accomplished, strong, and capable.