Surf's Up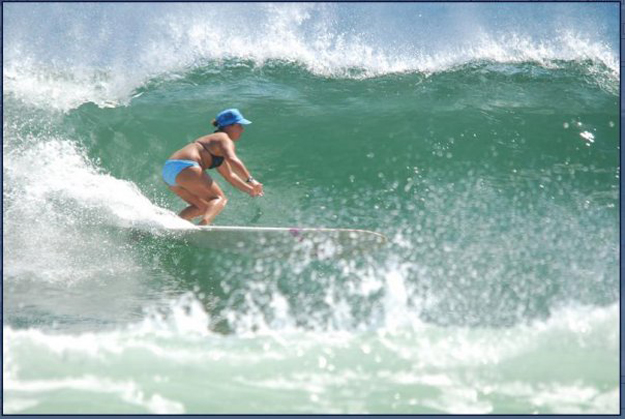 The ninth annual O'Neill/Sweetwater Pro-Am Surf Fest will be held at Wrightsville Beach this weekend, July 11-13. The event is recognized as both the second-largest surfing contest and the third-longest running surf event on the East Coast
In 2013, nearly 100 top professional surfers and 300 amateur surfers competed in six divisions. Last year, the Surf Fest drew about 15,000 spectators who watched the competitions, according to organizers.
The competitions have drawn a growing number of female surfers, says Carleigh Sion, who has entered the event for the past several years.
"The contest was big when I moved here, and it's getting bigger and better every year," says Sion, who also works at Wrightsville Beach's Sweetwater Surf Shop, which is helping to promote the event. "There are more participants now and more hype leading up to the event."
In addition to the surfing, the weekend-long event will include a family-friendly music and art festival on Saturday evening at Wrightsville Beach Park with live music and a raffle contest.
Sion will have a booth at the festival featuring her personal artwork.
"There are events going on at the beach so even if you're not in the contest, there's stuff to do," she says.
For more information about the events, click here. Daily updates will be posted at wblifesurf.com.