Southern Twist
Angela Cannon shares pickled take on Thanksgiving dish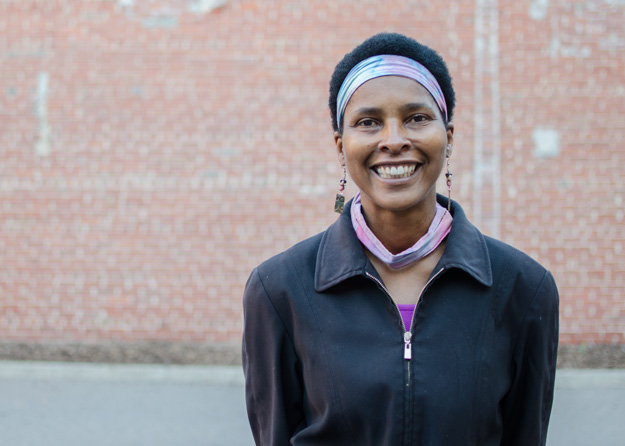 In 2002 ANGELA CANNON was living in Delaware when she knew it was time for a change.
"Nothing was wrong with my life. I was in a relationship and made good money. I just got the bug," she says.
Tired of the cold, she knew she wanted to live somewhere in the South. Once she visited Wilmington, she knew it was where she wanted to be. She quickly purchased a house and was soon a Wilmington resident.
But when she went in search of a produce market there weren't any nearby.
"There was one on Carolina Beach Road, but that was a long way from my house," Cannon says.
So she decided to open her own.
"My goodness, that was a lot of work," she says. "You're constantly doing something. Because produce goes bad fast."
Okra goes off with particular haste. "They only last four or five days, so I began to pickle them," Cannon says.
Then she started pickling all sorts of other things, as well. But she tried to keep it local. "I liked to focus on food from North Carolina like peanuts, collards, okra, cucumbers, a variety of peppers, and yellow squash," she says.
Cannon went on to sell her pickles at various farmers markets in the area, where they became wildly popular.
"When my sister came down to visit everywhere I would go people would say, 'Hey, aren't you the pickle pepper lady?'" Cannon recalls. "My sister said, 'Girl, you should run for city council or something!'"
Wanting to expand, she explored her options and realized the financial and physical outlay wouldn't be feasible. And none of the companies she looked into could commit to maintaining the quality of her products. So at the end of last year's market season, Cannon decided to take it a bit easier and only have one job after having two full-time jobs for seven years and shuttered the pickle business (Though the last of her stock can be purchased by contacting her through angelasppf@gmail.com).
After a couple of months sitting around, "I would come home and say, 'Now what am I going to do?'" Cannon says. So she began doing the things she moved to Wilmington to do in the first place. "I started fishing and oystering," she says. "I learned how to row."
Cannon's big on community, as well. Volunteering at Lower Cape Fear Hospice and the recently formed Brooklyn Arts District Community Organization, which is trying to revitalize the Brooklyn area of downtown Wilmington. She's also finally able to work during daylight hours at a community garden on the corner of Tenth and Anderson streets that she's been a part of for four years.
"I used to be out there at two o'clock in the morning trying to pull weeds, and I couldn't even see anything," she says.
Even with this going on Cannon's still looking for a local organization that works with children where she feels like she fits. And she's not out of business ideas yet.
"I still have that entrepreneurial bug," Cannon says.
Thanksgiving appitizer
In preparation for Thanksgiving gatherings, Angela Cannon shares a favorite recipe she has for spotlighting pickled okra. Also featuring pimiento cheese, it can bring a uniquely Southern twist to the appetizer table on Thursday.
Pimiento Cheese-Stuffed Pickled Okra
(from Southern Living)
Yield: Makes 4 cups
Ingredients
4 cups (1 lb.) shredded cheddar cheese
1 (7-oz.) jar diced pimiento
½ cup mayonnaise
1 Tbsp. minced bread-and-butter pickles
1 Tbsp.Dijon mustard
1 tsp. kosher salt
1 garlic clove, minced
1 tsp. ground red pepper
2 tsp. fresh lemon juice
2 dashes of hot sauce
Pickled okra pods
Garnish: smoked paprika
Directions
Stir together shredded cheddar cheese, pimiento, mayonnaise, pickles, Dijon mustard, kosher salt, garlic, ground red pepper, lemon juice, and hot sauce.
To serve: Cut desired amount of pickled okra pods in half lengthwise. Gently scoop out seeds. Spoon pimiento cheese into okra halves. Garnish, if desired.
To view more of photographer Katherine Clark's work, go to www.katherineclarkphotography.com