Southern Twist
New eatery seeks to elevate the biscuit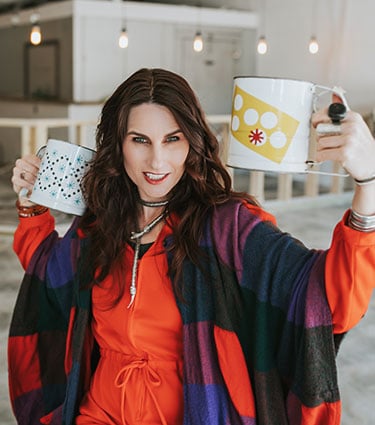 Sometimes things are just meant to be. That seems to be the case for Castle Street's new restaurant, ROLLED & BAKED.
When BILL AND ANNIE WARD, Rolled & Baked's owners, moved to Wilmington from Charlotte in December, they were ready for something new. Bill, formerly a corporate executive, and Anna, who'd started her career in the restaurant business, dreamed of opening a biscuit-themed restaurant. They thought they'd take their time; but within two weeks of purchasing their home, the perfect restaurant location opened up at 509 Castle Street.
They put in an offer, and just like that, they were in business.
They hoped to entice MICAH EDELSTEIN, whom they'd met at her Portland, Oregon, restaurant The Feisty Lamb, to move to Wilmington and become their executive chef and creative and culinary director.
Once again, things fell into line. It didn't matter that Edelstein had to sell her restaurant and move across the country. She was in, and Rolled & Baked was born.
"I said, 'Sure, why not?'" recalls Edelstein (above). "I'd never thought of doing a biscuit shop, but I said 'Great, let's do it.' Anything that pushes my mind to the creative, I'm all for it."
Edelstein brings a whirlwind of ideas to Rolled & Baked. She's been cooking since she was a child, and at seventeen started her own bakery and delivery service. After college, she worked as a chef on luxury yachts, then in restaurants around the world.
"I learned how to make Italian food in Italy, Spanish food in Spain, Australian food in Australia, Thai food in Thailand, Malaysian food in Malaysia," Edelstein says.
Edelstein's education in international cuisine came from family recipes as well as restaurants. In each country she cooked in, she wheedled closely guarded recipes from friends' parents and grandparents.
When Edelstein returned to the U.S., she and a partner opened Wandering Chefs Caterers. Then, Edelstein's entrepreneurial spirit took over, and she opened her own restaurant, NeMesis Urban Bistro in Miami. Four years later, she moved to Portland and started The Feisty Lamb, an avant-garde restaurant with no menu.
Edelstein's culinary talents didn't go unnoticed. In addition to garnering restaurant fans, she was tapped to compete in the Top Chef reality show.
Now Edelstein is bringing her sense of culinary adventure to the Port City and taking on beloved Southern dishes. In preparation, she immersed herself in Southern cuisine, reading thousands of recipes, including some from a South Carolina friend's grandmother. Then, Edelstein added her magic, taking traditional dishes and pulling from her global experience to create eclectic and enticing new taste sensations.
"The traditional stuff is being done all around the South, and there are people who are doing it extremely well," Edelstein says. "We're not attempting to go down that road. We take Southern cuisine and reconfigure it and make a dish that didn't exist previously. You get a bit of the old mixed with something global to make something new."
In Edelstein's take on Southern cuisine, she elevates the biscuit to a place of prominence – the entire menu revolves around her "biscuits for the bold."
They'll be featured in dishes such as the Reborn Southerner, Duck Hunt, and The Count of Monte Cristo, which are accompanied by traditional Southern sides such as collard greens. Except, at Rolled & Baked, you get sweet-and-sour collard greens.
Even Edelstein's desserts are based on biscuits. Her "friscuits" feature unique combinations such as chocolate or sweet buttermilk biscuit dough stuffed with a variety of fillings.
Of course, traditional sweet tea will be on the menu. More daring diners can give the iced tea bar a try, sweetening their tea with hibiscus, lemon verbena, and other novel syrups. If that doesn't suit, they can try Rolled & Baked's signature cocktails, wine, or specialty beers.
The restaurant is slated to open in April and will serve breakfast, lunch, and brunch daily 7 a.m.- 3 p.m. It also plans to offer a Biscuit Hour, its version of English tea, from 3 p.m. to 5 p.m.
To view more of photographer T.J Drechsel's work go to www.tjdrechselphotography.com