Port City Live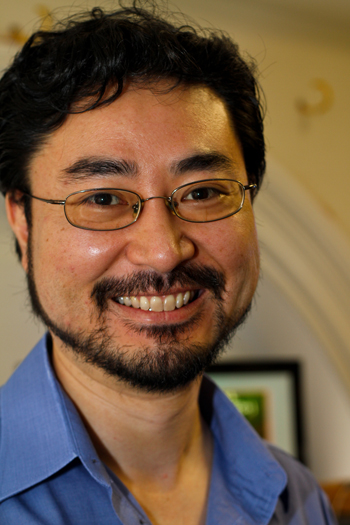 Some people won't admit they watch local channel GTV8 and others may not even know about it. But, for Kazu Takeda, his position as a producer for the Wilmington City Manager's office has afforded him not only the opportunity to enlighten citizens, but to learn more about city government himself.
"This [position] gave me a chance to find out about fire fighters, police officers, street workers, government, politics, etc. It really highlights how important voting is. The people we elect make decisions that everyday people don't have time to follow up on. All of this I wouldn't have known about before. I think it's pretty cool," he said.
W: What do you do as producer for the City of Wilmington?
KT: I'm in the communications department and I work on the video part of that. I spend time on city communications. We send out a newsletter, work with IT on website content and film what's going on with city government for Time Warner channel 8 for citizens who want to know what their tax dollars are going into. We also videotape and broadcast the meetings for city council and the planning commission.
W: If you could change something about Wilmington what would it be?
KT: I would like to see some kind of economic development to get more resources. Some people want us to be the next Charlotte and some people want us to stay a small town. We can probably do something in between. But, in order to pay for better roads and better police protection, we need to have more businesses come in.
W: You have a background in film, music and theater. Tell us about that.
KT: Singing is my main thing. I've done a couple shows at Opera House Theatre Company in Wilmington. I was in a class hard rock cover band called Lethal Injection in Carolina Beach. I play bass, clarinet, guitar and trumpet. I also like orchestration and music theory.
W: What is something new you've gone to see recently?
KT: Nutt Street Comedy. They have a frequent-laughers card. You get it from behind the bar every time you go and after nine of them, you get a free show. The people who do the stand-up are really good.
W: Where are your favorite places to eat in town?
KT: I really like Catch, Thai Spice and Deluxe.