Plant Based
Slide 1
Slide 2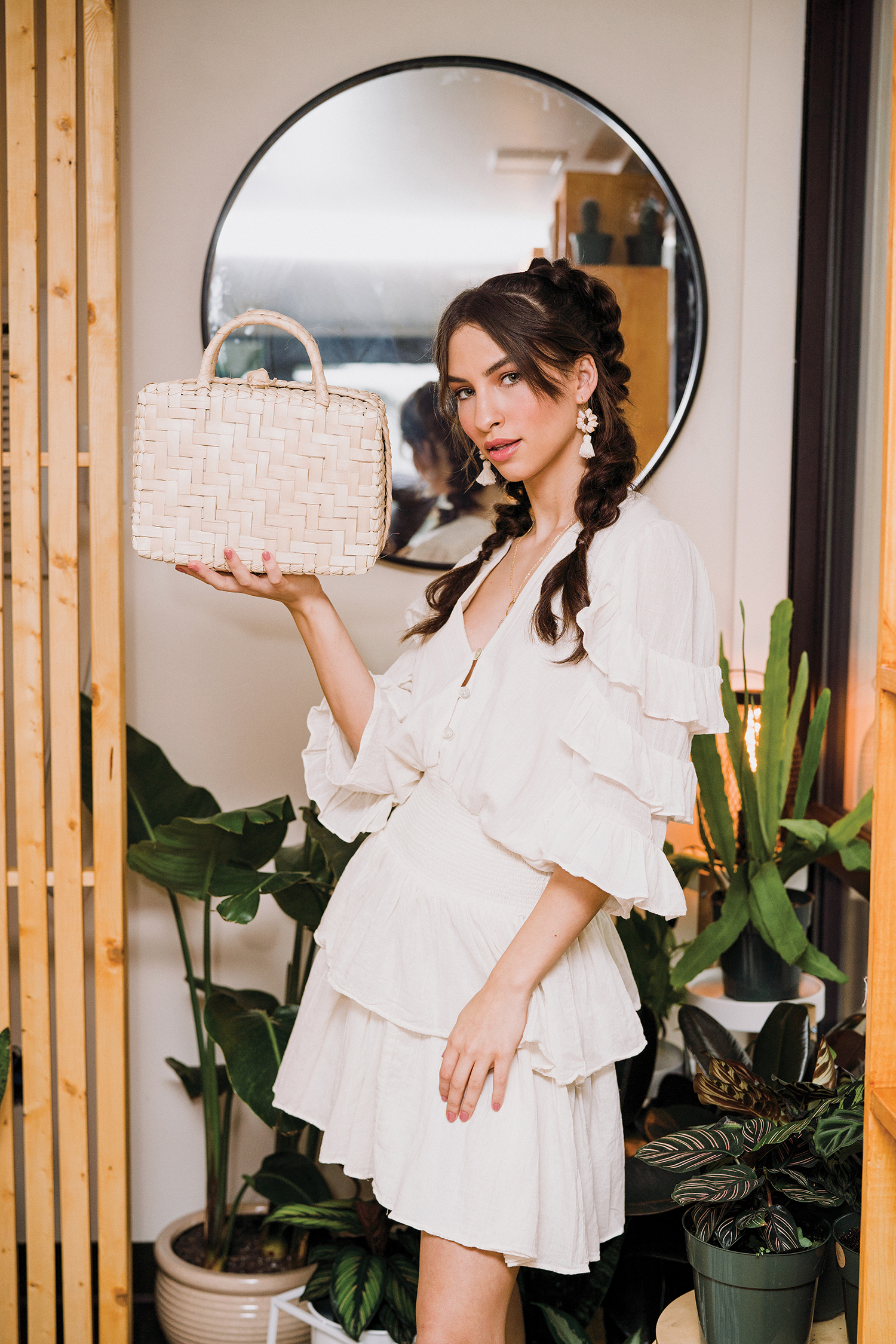 Slide 3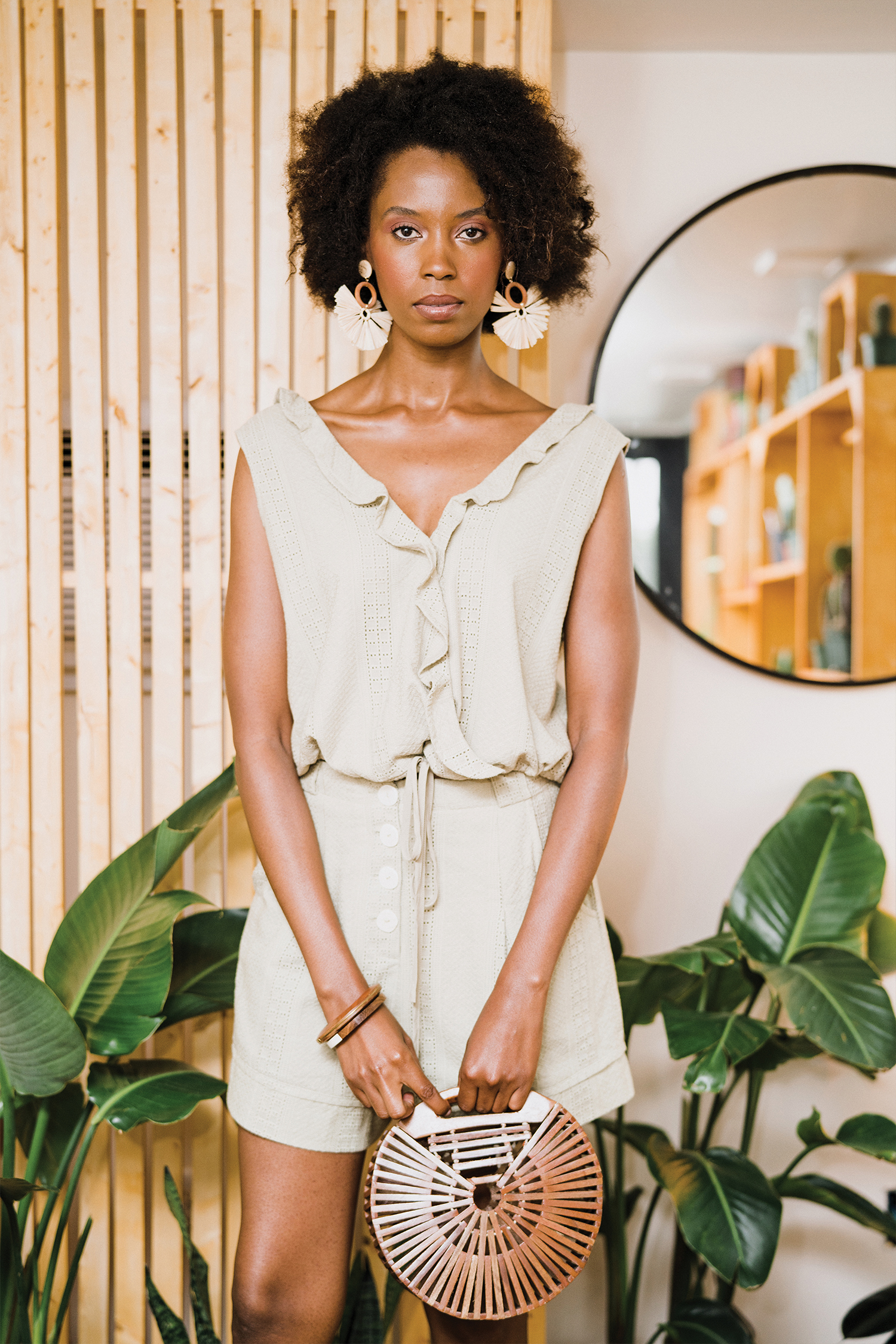 Slide 4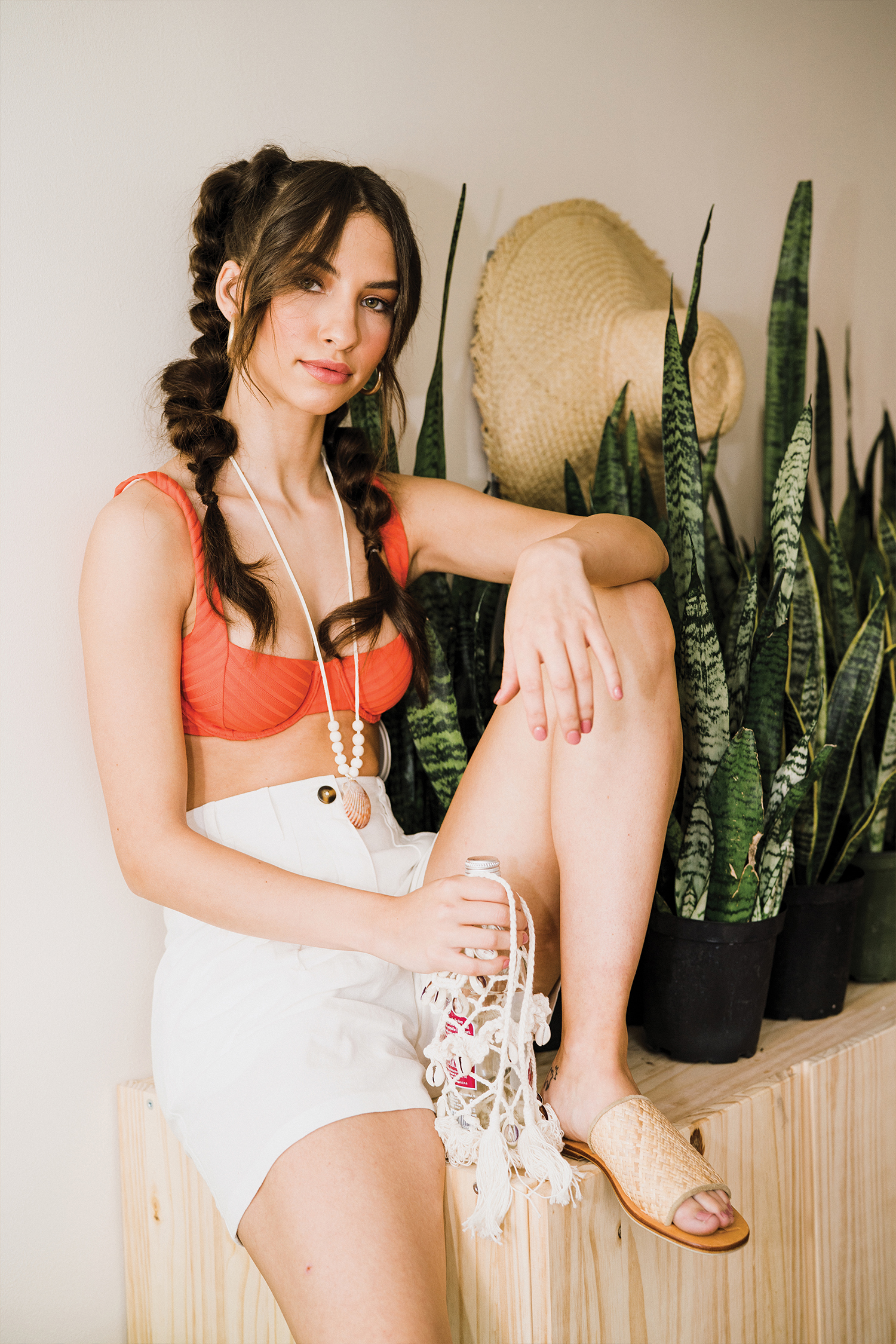 Once upon a time, gardening was an old lady's game, and wearing "green" conjured up visions of droopy silhouettes in drab colors. Now, urban gardening is a major deal, and designers have perfected putting the chic in eco-chic, letting raw materials tell their story in a much more savvy way.
Accessories made from natural goods such as wood, hemp, and leaves have grown up, elevating from simple novelty items to luxe statement pieces. (No more shop class jewelry for you!)
The selection is robust. A structured wooden purse? We found it. A palm leaf lunchbox? Got that, too. A macrame water bottle holder? You betcha.
These pieces can easily sashay from poolside to tableside in one graceful stroke. And, unlike their less refined relatives, will pair seamlessly with any personal style, be it Boheme or bombshell.
---
Balconette BATHING SUIT top in tangerine, Blossom SHORTS in star white linen, Half United Port-au-Prince HOOP EARRINGS, Lost Island crochet BOTTLE HOLDER, and Spectrum shell NECKLACE, all available at Tusc
---
The Sienna ruffled TOP in pistachio, The Bonnie SHORTS in pistachio, Spectrum EARRINGS, wood circle CLUTCH, and Half United balsa wood BANGLES, all available at Tusc
---
Petunia crochet SWING TOP and SWING SKIRT and Daybreak bikini BATHING SUIT in marigold, all available at Tusc
---
Lindeza mini DRESS in natural, hand-woven palm LUNCHBOX. Spectrum EARRINGS, and shell NECKLACE, all available at Tusc
---
MODELS: Colombe Martin and Lauren McKinney (UC Models)
WARDROBE: TUSC
HAIR: SET Blowout Bar
MAKEUP: Danielle Forte
LOCATION: The Plant Outpost
---
To view more of photographer Melissa Hebert's work, go to melissahebertphoto.com
Want more WILMA? Click here to sign up for our WILMA Weekly email and announcements.