October's Take 5
Take 5 from Lori Lorusso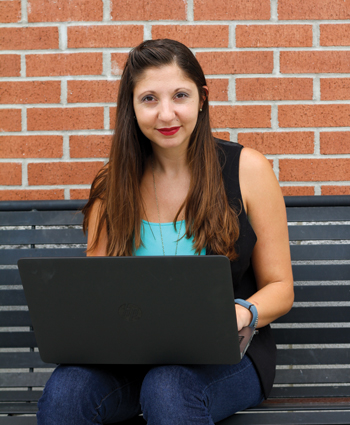 Your online presence is a vastly important identity and your first impression among billions in a digital world.
LORI LORUSSO, who works on social media and Internet marketing for Wilmington event and conference planning company Your Conference Connection and her business Media A.S.E., shares five tips for building your online reputation:
"Determine what online properties are right for you. Don't start a YouTube channel if you are never going to do video, and don't start a blog if you hate writing. figure out what you want, then fill out your online profiles completely.
Try not to leave blanks – you want people to know as much about you as you are willing to share.
Be consistent. If you update your resume be sure to update your LinkedIn profile.
Tell it like it is. Be honest in how you depict yourself online. No one wants to be professionally 'catfished.'
Get involved. Start blogging or tweeting or commenting on articles that you find interesting or relevant. Let people know your opinion or that you appreciate theirs. It's a great way to start an online dialogue, and it helps get your name out."
To view more of photographer Amy Conry Davis's work, go to www.gypsypye.com