October Spotlight
Spotlights on area women making news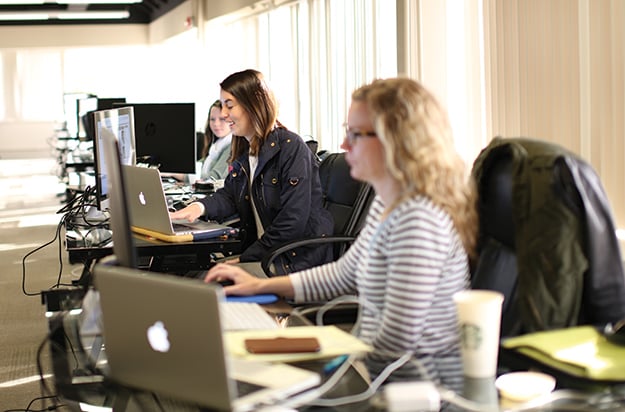 N2 makes Fortune's workplace list
Fortune magazine once again added Wilmington-based N2 Publishing to its annual list of 100 Best Workplaces for Women.
N2 ranked fifteenth out of one hundred companies from across the country for the list, which is in its second year.
This year, N2 shot up Fortune's rankings, having come in at ninety-eighth in 2015. For the rankings, Fortune uses Great Place to Work to anonymously survey employees at companies to be considered. Questions include how they think they're treated no matter their gender; communications with managers; and equitable pay and promotion practices.
In its profile in Fortune, N2 is listed as having women make up 60 percent of the company's workforce and 56 percent of its executive and manager positions.

Althea Gibson returns to Wimbledon
The documentary Althea showed in England last month at a private screening to members of All England Lawn Tennis Club, home of Wimbledon.
Director and Producer Rex Miller and One Love Tennis Executive Director Lenny Simpson presented the documentary, which follows the life of former Wilmingtonian and barrier-breaking tennis player Althea Gibson.
In 1957, she became the first African American player to win Wimbledon, followed by wins also at the U.S. Open – then called the U.S. Nationals.
The documentary has screened at multiple film festivals. PBS' American Masters series also showed it nationwide during last year's U.S. Open.
Five 'Living Legends' are honored at awards ceremony
Rhonda Bellamy, Linda Pierce Thomas, and Bertha Todd were recognized as 2016 Living Legends by the City of Wilmington's Commission on African American History.
John Davis and the Rev. Ronald Davis also received the awards last month during an event at city hall for the group of five recipients.
Bellamy is executive director of the Arts Council of Wilmington, co-founder of the Black Arts Alliance Inc., and founder of the North Carolina Black Film Festival, which recently gave her its lifetime achievement award.
Pearce Thomas (above) founded Elderhaus of Wilmington and is currently MedNorth's board chairwoman. In 2012, she also became the frst African American woman to be named chair of the UNCW Board of Trustees.
Todd, who has forty years of experience working in the New Hanover County school district, was active in the civil rights and desegregation movements.
YWCA names new board officers
YWCA Lower Cape Fear recently announced the appointment of six new board members and its officers for the year.
New board members are: EVA BATTLE, ACQUINETTA BEATTY, SUPRENA HICKMAN, JOAN MCKILLOP, LINDA REECE, and KELLY SANDERSON, announced KATIE TATE, interim executive director of the YWCA.
A new slate of officers for the year also was announced for the organization. They are: JENNI HARRIS, president (above); WENDY MCELHINNEY, first vice president; ABBY ADAMS, second vice president; DANIELLE CLARK, treasurer; and EVELYN BRYANT, secretary.
"The 2016 board and staff have spent this entire year dedicated to focusing on the YWCA mission of empowering women and eliminating racism," Harris says. "Together, we have developed a strong strategic plan, specific to meeting curreny needs of Wilmington families."