November Spotlight
Area women making news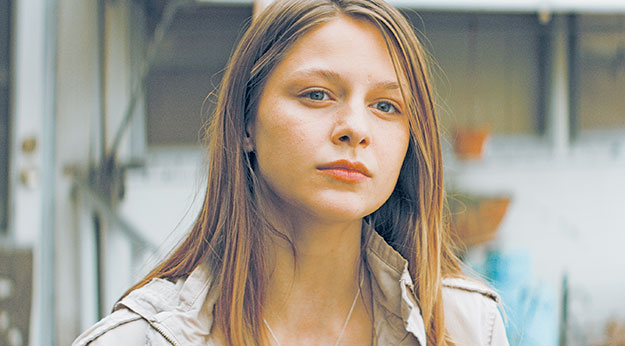 Cucalorus Returns with Larger Scope
The twenty-third CUCALORUS FESTIVAL, renamed this year from its former Cucalorus Film Festival moniker, takes place November 8-12.
Besides the lineup of film screenings, documentaries, and shorts, the festival also features the two-day business conference Cucalorus Connect and the debut of the Cucalorus Stage portion. Cucalorus Stage centers around performance-focused events in dance, music, theater, and comedy.
The film festival includes works from female filmmakers and producers, including the world premiere of Hannah Cheesman and Mackenzie Donaldson's The Definites and Jennifer Morrison's Sun Dogs. The festival's Works-in-Progress program is a workshop-style review of social documentaries in the making from African-American filmmakers. Tickets and info: cucalorus.org
– Vicky Janowski
Dicks Maxwell Joins Friday Fellows Class
Wilmington resident DEBORAH DICKS MAXWELL is among twenty-four North Carolinians recently named part of the William C. Friday Fellowship for Human Relations' 2017-19 class.
The fellowship is the flagship program of Wildacres Leadership Initiative. The group of Friday Fellows will receive leadership training over the next two years in locations across the state.
A retired public health social worker, Dicks Maxwell serves as president of the New Hanover County NAACP and the organization's district director for the region. She also sits on the boards for Cape Fear River Watch and NC Child.
"I'm excited to be part of this prestigious program and use this experience to improve my leadership capabilities in Southeastern North Carolina," she says.
Started in 1994, the William C. Friday Fellowship has taught more than 200 leaders in the state. The program also shares some leadership content publicly through its social media channels, including Facebook page (facebook.com/fridayfellowshippublic).
–Vicky Janowski
Fahey Inducted into Waterman Hall
Sea turtle advocate NANCY FAHEY was inducted into the Wrightsville Beach Museum's WATERMAN HALL OF FAME this year under its Local Hero category.
Fahey is president and volunteer coordinator of the WRIGHTSVILLE BEACH SEA TURTLE PROJECT, which she has worked with for the past two decades.
"I feel so touched, honored, and a little more than amazed to be recognized just for doing something I love so much," she says about the inclusion.
Over the years, Fahey has lead volunteers to walk the beach at sunrise from mid-May to the end of August and look for signs of sea turtle nests. They record and mark the nests, monitoring them during their incubation period.
Fahey assists with sea turtle aid and rescue and shares her work about sea turtles and their life cycles through her Turtle Talks events. The museum inducted Fahey and five others to its hall of fame at an event October 15.
–Vicky Janowski
Coley Named Well Care President
WELL CARE HEALTH recently announced a change in leadership after the in-home care agency's CEO Wayne Long died September 15.
ZAC LONG transitioned into the role of CEO, and WANDA COLEY took on the role of president while retaining her COO title.
Coley has directed Well Care's daily operations for the past seven years in that role. Prior to becoming COO, she held the position of controller.
Coley has more than twenty years of finance accounting and technology experience in health care. She serves on multiple boards and participates in speaking engagements as an industry expert.
Her role comes with increased responsibilities systemwide that will extend across home health, home care, and new service lines for the company in the future.
Coley will continue to oversee Well Care's daily operations, growth, profitability, and the execution of Well Care's vision.
"We are fortunate to have an exceptional leadership team and outstanding employees to continue Wayne's legacy in achieving the highest level of excellence in every aspect of the organization," Coley says.
–Christina Haley O'Neal