Navy Week
Steffanie Easter, Navy Staff director, visits the Port City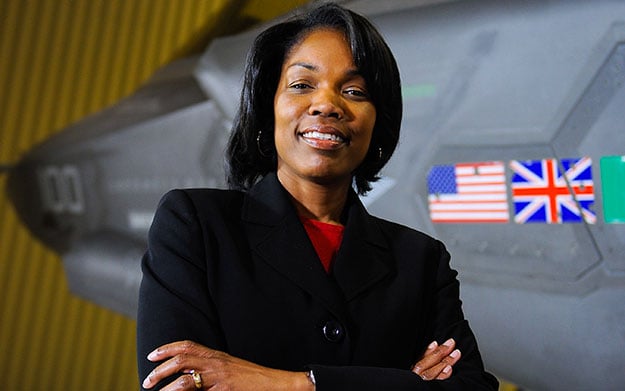 From Durham to the Pentagon, STEFFANIE EASTER has carved her career path in the U.S. Navy, influenced by her support of the Navy's mission of defending the country's seas.
Easter will share that mission and information on what the Navy does during the partnering Navy Week and North Carolina Azalea Festival in April.
As the director of the Navy Staff, Easter assists the Chief of Naval Operations (CNO) and the Vice Chief of Naval Operations by synchronizing efforts across the entire Navy.
There are different organizations in the Navy including those that are responsible for manpower, personnel training, and education; budgeting, equipment, and capabilities; and cyber and intelligence among others, Easter says.
"Anything that does not fit neatly into one of those, I'm responsible for taking care of," she says. "I also oversee the development of our workforce, and that's civilian and military to some extent in some of the forms that the CNO holds with all of his flag officers and its senior executives."
While her dedication to the Navy is now clear, Easter did not plan on joining the Navy or continue to remain in it for the thirty-five years she has.
Easter grew up in Durham and went to college at North Carolina State University where she earned a bachelor's degree in chemical engineering.
She was introduced to the Navy's Engineer and Scientist Development Program (ESDP) through a friend, and after an interview, entered the Naval Air Systems Command Internship Program right after graduation.
"When I graduated from N.C. State, I thought I would be going to work in private industry, pharmaceutical or some other place that did chemical type stuff," Easter says. "To be honest with you, when I first started working for the Navy, my plan was to work three to five years, get some experience, and then go work somewhere else. And now, almost thirty-five years later, I'm still here."
The mission and opportunities that were afforded to Easter throughout her career made her not want to work anywhere else.
"There's very few places where a young engineer right out of school can go and then get to work on some of the most technically advanced capabilities in the world," Easter says. "The work that we're doing is preparing our sailors and our men and women in uniform to basically protect our freedoms every day."
Easter visits Wilmington during Navy Week, an outreach event with the goal of introducing communities to the Navy that takes place in the Port City this week.
"Our objective is to make sure that people understand what the Navy is about and what their Navy does for them," Easter says. "We've learned over time that if you don't live in a coastal area where you have a strong Navy presence, a lot of people just aren't sure what the Navy does."
Easter says she hopes that Navy Week also brings awareness about some different Navy efforts, including education.
"We have our own research labs where we do a lot of cooperative work with universities across the country," Easter says. "I think it's important to let people know that we're not only benefiting from the people that are coming from their communities, but we're kind of investing in their communities as well across the country to make sure that we're sharing what we know, and we're benefiting from what the universities have accomplished in the STEM area."
During her visit, Easter meets with local elected officials, the Rotary Club of Wilmington, tour the University of North Carolina Wilmington's Center for Marine Science, and visit Laney High School's biomedical STEM program.
For the Azalea Festival, Easter will be at the Queen's Coronation on Wednesday 3 p.m.-4:30 p.m. at Greenfield Lake Amphitheater.
"Navy Week is to help us get out there," she says, "to make people aware of all the great things that their sailors are doing for them and to just give them some basic education on the Navy and all aspects, not just our warfighting capabilities, the things we do in research and development, the things we do across STEM to get everybody up to speed on who their Navy is."
Want more WILMA? Sign up for our WILMA Weekly email and announcements at WILMAOnTheWeb.com.