May Take 5
Danielle Bauman offers five easy ways for a healthy lifestyle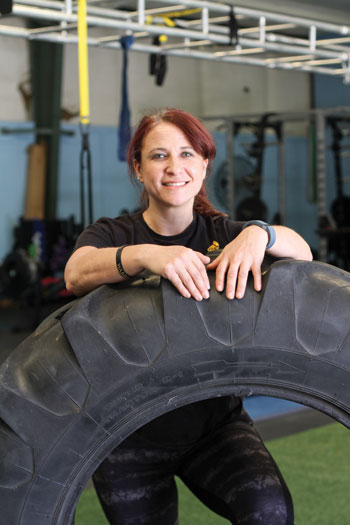 Danielle Bauman's day job as videographer/editor at WILM-TV keeps her busy, but she's mindful of incorporating exercise into her daily routine. Bauman, who is also a certified personal trainer, believes anyone can be "stronger, healthier, and more confident" if they're willing to make even the smallest improvements.
So if you don't feel quite ready for competitive races, obstacles courses, or her 5:30 a.m. workouts, Bauman offers five easier ways to fit a healthy lifestyle into a busy schedule.
"RISE EARLY – Find an early morning exercise class to do while everyone in your house sleeps. If that's not possible, wake up twenty minutes early and do push-ups, lunges, squats, sit-ups, meditate, etc.
EAT A HEALTHY BREAKFAST – Protein first (it helps slow down carb digestion), then carbs, then fruit.
ONLINE PRESENCE – Connect with others through LinkedIn, blogging, etc. on topics that interest you. If technology is a pain for you, this is a good way to add sugar to the medicine and get in the habit of using it consistently.
GET ON YOUR FEET – If you have a job where you sit all day, set an alarm for every sixty to ninety minutes to get up and walk around, do some squats in your office, or push-ups against your desk.
THINK SMALL– Keep pieces of equipment at work like light weights, a stability ball, or bands. Discover all the ways you can use them for exercise while you're sitting in your chair.
PACK YOUR LUNCH – Make it the night before so you have no excuses. It's 100 percent better for you, and you'll save money. Eating out every day adds up on the wallet and the waistline."
To view more of photographer Amy Conry's work, go to www.gypsypye.com