March Check Out
Nate Dixon on business and surfing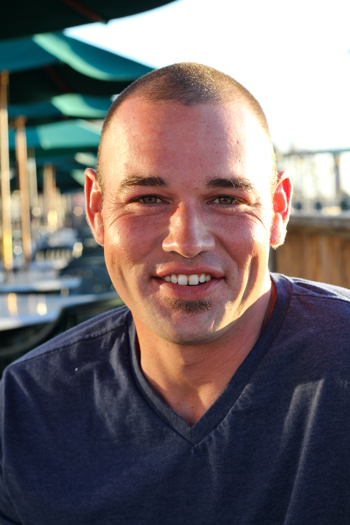 You could say NATE DIXON has business in his blood, and he's not afraid to work hard for it. Inspired by his grandfather who was a trade specialist, Dixon is constantly on the lookout for the next best business venture and is always ready for the thrill of the chase.
At a young age, one of his first jobs was picking up rocks in a field for a neighboring farmer. These days, he spends his time turning ideas into cash and educating himself on the finer points of wheeling and dealing.
"In the beginning I wanted to be a rock star and come up with something awesome, the next thing since slice bread, but now I'm just trying to do things for myself. It's not even the making money part for me, it's kind of like an adrenaline rush when you make a deal."
W: Tell us about some of the business ventures you've created.
ND: The mother company is HUNA Enterprises. The first product we ran out of that company was electronic drums. After that, it was a changing robe for surfers. We did pretty well with those – sold to several shops in town, couple on the west coast, couple in Costa Rica. I've also got a beer pong product. And there's ILM Fence Company. Up until recently, I did that during the day, about ninety hours a week. At one point, I had three crews, and we were banging out jobs at the port, for parks and rec, etc.
W: What did you buy with the profits from your first job of picking up rocks?
ND: I financed my first drum set working for that guy. I had asked my parents every Christmas for a set of drums, but they never gave me one so I bought my own. I started playing when I was about 10. Up until recently, I also played with a local hard rock band called Champion of the Sun. We were together for six years – we definitely had a good time.
W: Surfing is a big part of your life and big reason you moved here …
ND: Yes. I go to Costa Rica generally once a year to go surfing. As a surfer, you dream about places to go catch those waves. I went down there for the first time at 24 and try to make it a goal to go back every year. Last time, we got in a fight with monkeys. At six in the morning they're screaming and throwing mangos at the top of the house. One tried to pee on me, so that's when we declared war.
W: Any future goals for yourself?
ND: I'm going to go back to school eventually for accounting. I think it's gonna help out with the business. Plus, I'm good with numbers, and I like to play with other people's numbers, too.
To view more of photographer Amy Conry Davis' work, go to www.gypsypye.com.