In Training
Teams gear up for the WILMA Dash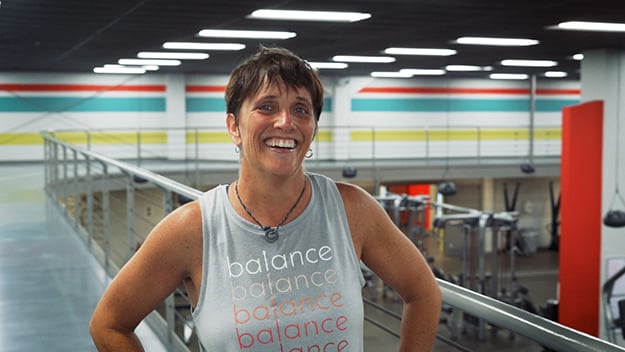 The WILMA DASH is just around the corner, and with over 1,200 participants already registered, its gearing up to be an enthusiastic eleventh year.
Wilmington's only all-female 5K takes place May 16, starting at 630 p.m. The course starts and ends at the Wilmington Convention Center, a new location for the annual run, and the route goes by historic downtown Wilmington's riverfront. All levels of ability are welcome to participate, and registering with friends and family as a team is encouraged.
Besides awards for top finishers, and age group winners, awards also will be given to the biggest team (which wins tickets and catered picnic for 150 people at a Wilmington Sharks game May 31) and the most spirited team (which receives a $500 gift certificate from Front Street Brewery).
New Hanover Regional Medical Center is making a go for the largest team honor with 145 runners.
"We have at least ten ladies who this is their first 5K ever. We have about forty ladies who are committed to walking it, which is the only way I could get them to sign up," says team coordinator Gray Boone, administrative associate in the information services and clinical systems departments at NHRMC. "They thought it was not allowed, and I quickly changed that mindset. Being there is more important than not being there, right? That is a no-brainer to me. It was so easy to see that many ladies would have not joined up if someone had not taken the time to personally invite them to join our team."
Boone notes that she sees a correlation between co-workers participating in team-building training and workplace morale.
"When co-workers join a fitness team, they are all equal team members without titles which allows walls to come down that might normally be up," Boone says. "This also allows an opportunity to get to know people in a different setting, and you find more out about each other which is building relationships outside of work."
The NHRMC team plans to show their spirit by incorporating rainbows into their outfits in honor of Gabriel, a six-year-old child of one of their teammates who recently lost a battle with cancer.
"Gabriel loved them and said often that 'everyone should love like a rainbow,'" Boone says.
All runners have free admission to the Health Fest at the Convention Center, where there will be food, drinks, and wellness oriented-booths and activities. Those cheering from the sidelines can enter the Health Fest for a suggested donation benefiting Going Beyond the Pink.
For more info about the WILMA Dash, go to WILMADash.com.
Want more WILMA? Click here to sign up for our WILMA newsletters and announcements.