In the Game
Austin Howlett: athlete, trainer and peanut butter addict.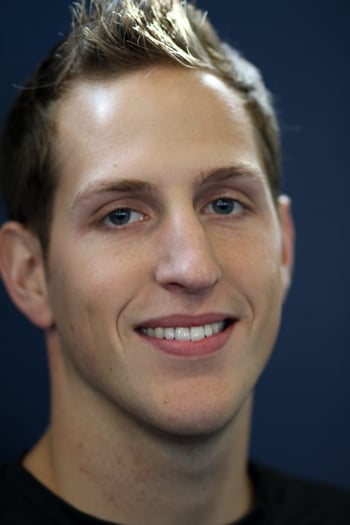 As director of Cape Fear Sports Enhancement, Howlett knows first-hand the comprehensive care needed for a full recovery.
"We're kind of like one-stop shopping in our facility. We offer an orthopedic surgeon, re-hab and a sports enhancement training facility. You can see our surgeon or if you need re-hab you come to that side of the facility or you may come to my side if you're an athlete or someone looking for extended therapy. I get the athletes ready to play and also train our general athletes," he said.
W: Who goes to Cape Fear Sports Enhancement?
AH: On any given day my clients range from ages 7 to 70. We have surfers, wake boarders, stand-up paddle boarders, hockey players and people who just want to lose weight or tone up.
W: What's one piece of advice you have for athletes?
AH: Stay committed to your training program or sport. But, also try to play more than one sport. You don't want to play too much of one thing and get burned out, especially at a young age.
W:  What's a recent sports accomplishment you're proud of?
AH: I just did my first Beach-to-Battleship Half-Ironman in town here. I'm looking to do the full Ironman this year.
W: Who is one of your female role models?
AH: Coach Sheila Boles. She works out here and I've been training her for a while. She was one of the first female athletes in North Carolina to receive a scholarship to play at UNCW. She is an icon of sport and fitness.
W: What's your secret junk food splurge?
AH: It's Peanut Butter and Company's Cinnamon Raisin Swirl.
W: Peanut butter? That's not that bad.
AH: I'm talking about eating the whole jar in two days, using a spoon and just scoopin'.