Good-Cause Gourmet
Upcoming Wish Upon A Chef event raises money for area kids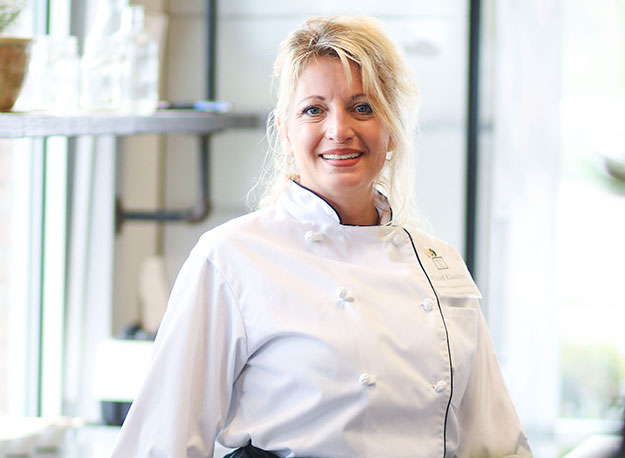 One can imagine, although you may not want to, that the moment your child is diagnosed with a life-threatening illness, your world turns upside down.
There's the stress of doctors' appointments, medical bills, trying to maintain work and family schedules – all while wondering how to preserve a sense of "normalcy" for your child and family.
It's times like these that MAKE-A-WISH EASTERN NORTH CAROLINA offers a little bit of relief: granting a child's "wish" and providing a joyful experience for the child and his or her family.
On November 30, Make-A-Wish Eastern North Carolina hosts its second annual Wish Upon a Chef fundraising event.
Last year's event was so popular it sold out quickly. This year, organizers moved the event to a larger location to accommodate the anticipated 400-plus attendees. All funds raised at the event support wishes for children living in forty-nine counties in Eastern North Carolina that the organization serves.
In staying with the local theme, sixteen chefs, primarily Wilmington-based, are participating in the event. The event itself is a competition, during which chefs will create a dish based on a category provided to them by event organizers.
There are four different categories with four chefs featured in each. All dishes are served table-side by volunteer servers. After the blind tasting, attendees will vote for their favorite dishes. Results are provided immediately, and the winning chef in each category receives an award on-site.
GAILYN GAGLIARDI, owner of the recently opened KEFIR COMPLETE HEALING CAFE AND CATERING on Carolina Beach Road, is one of the participating chefs.
Gagliardi (above) has a personal connection to the cause. Her daughter, Noel, battled leukemia for three years. NOEL was a recipient of a wish, and she and her family went to Disney World for ten days.
"It was the brightest spot during our three years," Gailyn Gagliardi, owner Kefir Complete Healing Cafe and Catering, says about Make-A-Wish.
Now, Gagliardi is looking forward to helping raise funds so other children's wishes can be granted. No stranger to food competitions herself, she already knows what she plans to prepare for her selected category of salads.
So we don't sway the votes, we'll keep her dish a secret. We can share, however, that Gagliardi says her salad will be "healthy, organic, and also delicious and fulfilling."
In addition to the table-side service of signature dishes, attendees of Wish Upon a Chef will enjoy a gourmet-themed auction, as well as entertainment by emcees Jackie Jordan and actor Orlando Jones.
The average cost of granting a wish is $7,500, says JANIS NETHERLAND, director of philanthropy for Make-A-Wish Eastern North Carolina in the Wilmington area.
The most commonly requested wishes include trips to Disney and shopping sprees.
"We hope to net $100,000 at the event this year," Netherland says. "The wishes we're able to grant are life changing to these children and their families. It's the most difficult time of their life, and we are able to step in and give a little bit of relief – a chance to do something together again and have that time not be about the sickness.
To view more of photographer Terah Wilson's work, go to www.terahwilson.com.