Funny Business
Meet some of the women helping to build the Port City's comedy scene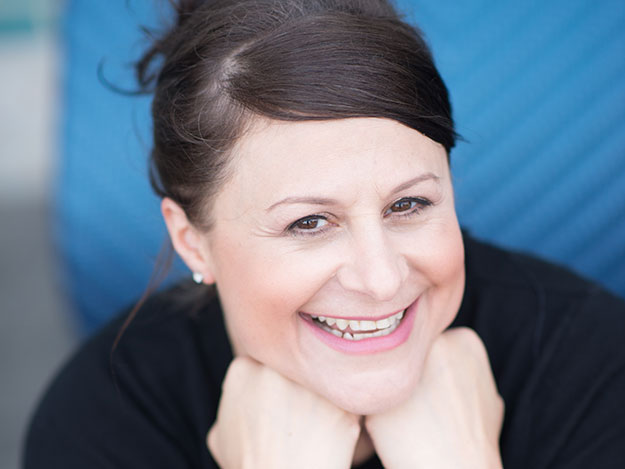 It's tempting to see the recent crop of women superstars in comedy and assume that particular glass ceiling has been breached. But while larger cities are seeing more and more women in their comedy scenes, in smaller cities like Wilmington, it can still be a little hard to spot the women in a sea of guys.
But they are out there, turning the gears that contribute to the Cape Fear comedy scene.
AIMEE ELFERS (below, right), while not a comedian herself, is certainly a cornerstone of the stand-up world. As general manager of DEAD CROW COMEDY ROOM, she joins a legion of women who are either owners or managers of comedy clubs around the country and North Carolina like Brandy Brown, who manages Goodnights Comedy Club in Raleigh, or Jennie Stencel, owner of The Idiot Box in Greensboro.
Though a good number of rising-star, female comedians come through town to headline at Dead Crow, ticket sales still prove more difficult with them.
"Unfortunately, it is less (in ticket sales). Janelle James, I think, is the best example," Elfers says, referring to the New York-based comic who performed at the club several months ago. "I think her credits and her experience should have led to more ticket sales. And she was fantastic. I don't want to speculate that she's not a household name because she's a woman, but I was a little surprised we didn't have a packed house for her."
Recently, Elfers had her hands full helping to put on the Cape Fear Comedy Festival. Out of over sixty performers at the festival, a little over a third of them were women. That may seem a little low for half the population of humanity, but that's a pretty good percentage for a comedy festival.
Consider that in the regular Wilmington local scene on any given Thursday, there are forty people signing up for the Dead Crow open mic, and on average five of them are local women. Twenty-five female comedians were practically an invasion. It's nice to be reminded there aren't just five of you in the world.
BLAIRE POSTMAN (top photo) is one of those five local female comedians. (Disclosure: So am I.) Postman started out as a media lawyer, then worked as a talent manager and comedy booker. She did improv for years in Washington, D.C., even starting a comedy festival there that ran for four years. But she never seriously tried stand-up, till she moved to Wilmington.
Now, she can be seen in shows all over North Carolina.
"I think I'd been circling stand-up for many years but just never had the guts to do it until, in my mind, there was nothing really left to lose," says comedian Blaire Postman.
That, apparently, was three-and-a-half years ago. Since then, Postman has been busy.
She opened up for Arsenio Hall when he held a one-night performance at Thalian Hall in May. She also co-headlined the Wasted Potential Comedy Tour this spring, featuring her and three other female comedians from Raleigh. Last year, she ran a series of classes encouraging women to try stand-up. Networking is everything when there's not a lot of you.
"There's a wonderful thing that I don't know if I fully appreciated when I started down this road, but it's true. In almost every comedy scene, there are one or two kick-butt female performers who also seem to run a lot of stuff," Postman says.
One area where the Wilmington scene isn't lacking women is sketch comedy. PINEAPPLE-SHAPED LAMPS, Wilmington's busiest sketch troupe, draws in not only actresses but female writers. HOLLY COLE BROWN (left), executive director of PSL, says that is not an accident, that the troupe actively puts out calls to get women in the writing room.
"Especially with so many female actresses, it's not always easy for the men to understand what we want out of roles," Cole Brown says. "We don't want to be the mom, or the girlfriend, or the female that supports the lead male character. We actually want meaty roles that have nothing to do with being a woman, that is just something fun for us to do. So, I think that's why we're able to retain a lot of women, because we give them a place where they can have those type of roles."
For as small as the Wilmington comedy scene might seem from the outside, the women that are in it, flipping switches and pulling levers, are determined to see it grow.
To view more of photographer Katherine Clark's work, visit katherineclarkphotography.com.