Festival Update
Here's what's new for the Azalea Festival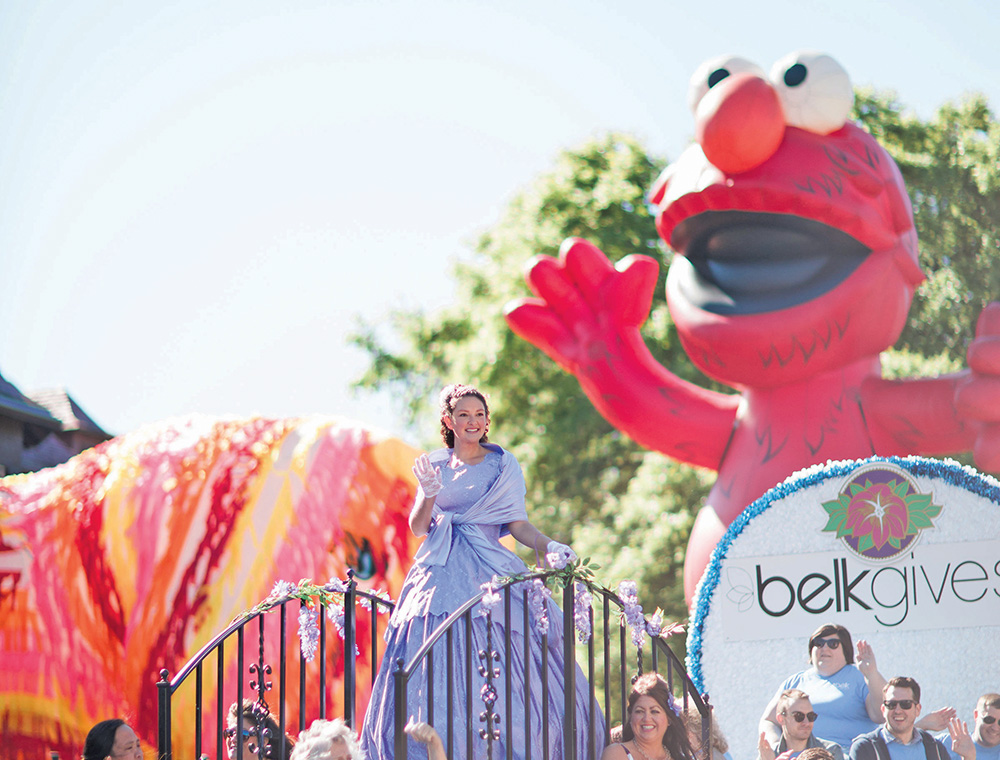 Southern belles, azalea blooms, and big-name entertainment signal one thing each April in Wilmington, the NORTH CAROLINA AZALEA FESTIVAL. This year, the area's proclamation that spring has sprung runs April 3-7.
The five-day festival celebrates the community with a variety of events attended by several hundreds of thousands, according to organizers. This year, more than twenty public and private events are on tap, renowned parade notwithstanding.
Kicking off with the Azalea Festival Queen's coronation, the seventy-second annual Azalea Festival also includes family- friendly events, galas, garden tours, and concerts by local musicians and nationally touring acts. This year's Main Stage Concert Series features Tyler Farr (April 4), Hank Williams Jr. (April 5), and Ice Cube (April 6).
ALISON BARINGER ENGLISH, the festival's executive director, answers some questions about what's new for the time-honored event.
The festival began in 1948. How does it keep it up with the times, and still remain true to its roots?
English: "The Azalea Festival was designed to showcase Wilmington's beauty, culture, and history, and it does so through the thousands of volunteers and community organizations who donate their time and talents to throw the biggest celebration of spring in the region. It is through these volunteers and organizations that the festival is able to keep up with the times.
For example, in 2019 we added a new partnership with paws4people, who (helped) us co-host the Paws on Parade event (March 23). This is a way for the festival to expand its reach, to a growing demographic of dog-lovers. Also new in 2019, is a partnership with the Thalian Association Community Theatre, which, though a new partnership, helps us stay true to our roots by showcasing and honoring Wilmington's culture and arts."
Which event are you most excited about for 2019?
English: "Each event is so special for different reasons, but I really love the parade Saturday morning, and in particular, the minutes leading up to its start…
This year, we are slated to have four giant balloons, multiple marching bands, a multicultural Parade of Nations – a mini parade within the Parade – and very exciting pre-parade entertainment.
Thalian Association will be doing a performance from their show Damn Yankees, followed by the singing of the National Anthem by some special guests, concluding with a flyover by the Bandit Flight Team sponsored by Wilmington International Airport."
What else is new for this year's fest?
English: "In addition to everything new mentioned above, we are excited about these new additions: Navy Week, the Chalk Challenge held on Friday afternoon between all four New Hanover County (high) schools, a new Downtown Business Window Decorating Competition, our Main Stage Concert Series Flower Pack (a combo package pass), and the addition of giant games (free) at the Street Fair Music and Beer Garden, where local acts play all weekend and the United States Navy Band plays Saturday night to kick off the fireworks."
Want more WILMA? Click here to sign up for our WILMA newsletters and announcements.