February Spotlight
Marrakesh commissions local artists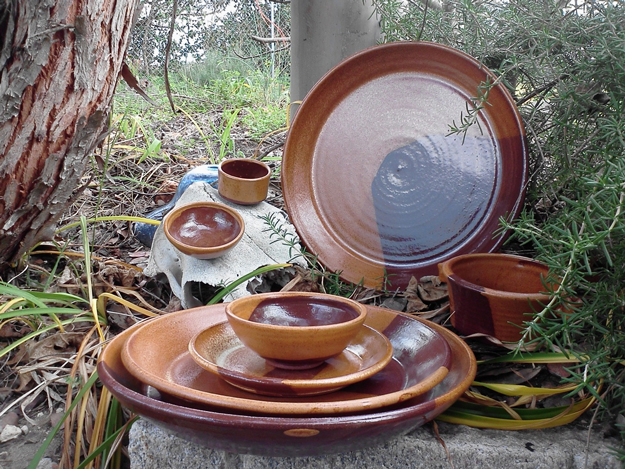 Local potter, Heather McLelland, has created the tableware for Wilmington's newest downtown restaurant, Marrakesh. Though other businesses have commissioned her work before, this project was on a much larger scale. With the help of her studiomate Renato Abbate, McLelland threw over 450 ceramic pieces for the restaurant, from plates to soup bowls to pouring vessels. Marrakesh owner Sam Raman believes in promoting local artists at his restaurant located at 21 N. Front Street.
– Samantha Freda
Professional Ballerina Joins Wilmington Ballet

Wilmington School of Ballet is hosting its first resident professional ballerina, Elizabeth Fuller, who danced with the Atlantic Festival Ballet in Stockbridge, Ga. As a dancer in residence, she is teaching classes, choreographing and dancing lead roles in upcoming performances.
"[Fuller] will be working with our younger dancers. She will also be a leader on our professional board in recruiting and contracting other dancers," said Elizabeth Hester, Wilmington School of Ballet executive director.
Hester, a former soloist and faculty member of the Raleigh School of Ballet, opened the Wilmington School of Ballet in 1999.
– Maxann Keller
Local Gardener Registers Own Camellia Flower
Melissa Beale Talley registered her new, self-named camellia flower that she found growing in her backyard. She classified the new fluffy, coral-colored petals with a yellow stamen as a chance seedling from when the seeds of another camellia fell into the soil to grow this new, unexpected kind of flower.
"Seeds fall to the ground and they can grow to be ordinary or they can bloom into something very special," Talley said. Talley is a member of Tidewater Camellia Club, Hobby Greenhouse Club, Wilmington Roses Society and Cape Fear Garden Club.
– Maxann Keller
CFCC Builds Women's Basketball Team
Newly appointed Cape Fear Community College women's basketball coach, Lori Drake, is building a new program for the Sea Devil's 2012-2013 season. Drake hopes to use her lifelong basketball experiences, including her time as a UNCW athlete and professional athlete playing for England's Solant Suns, to lead a successful team of 12-15 players.
"With my competitive edge, I plan to build my Cape Fear Women's Basketball Program into a team that thrives off of a challenge," she said. "It'll be a program that works to be competitive day in and day out." Athletes are to sign with Drake by April 8 for the program which launches fall 2012.
– Maxann Keller
The Art of Confession
Wilmington writer Paul Wilkes' latest book, "The Art of Confession: Renewing Yourself through the Practice of Honesty," examines the act of confession, broadening its interpretation so it can resonate with any audience. Wilkes, a renowned author on spirituality, draws upon contemporary psychiatry and the several religions' clergy to demonstrate how daily self-reflection can lead to personal growth.
– Samantha Freda