Designers take the Habitat challenge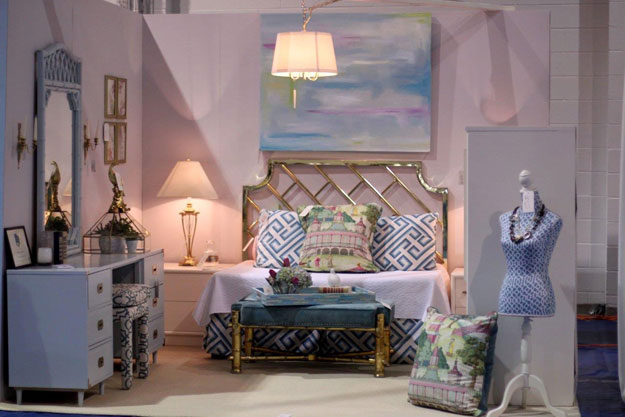 Cape Fear Habitat for Humanity this weekend throws its second annual resale event in which over twenty designers create interior design vignettes with reupholstered and reused items from Habitat's local ReStore locations.
After the winning designs are chosen, the public is able to purchase any of the remodeled items during the UpScale ReSale and Design Challenge.
The nonprofit's development director Kitty Yerkes announced this week that the event would be her last one with Cape Fear Habitat after being with the group for more than eight years now that she will be working as Cape Fear Museum's development director.
Yerkes says she impressed with last year's turnout of over 400 viewers on opening night and 1,000 the following day. The event earned the nonprofit organization over $20,000.
It's "a wonderful event that pulls together all aspects of Habitat for Humanity: the ReStore, construction, and helping to build houses," Yerkes says.
The twenty-three participating designers each have a ten-by-ten-foot space inside Cape Fear Community College's Schwartz Center to fill up using furniture, lighting, and other items repurposed from the local Habitat ReStores. The designers get creative with inventive ideas, including a lampshade crafted from upside-down baskets.
The pieces then go on sale during a VIP preview party 6-9 p.m. May 1 and 10 a.m.-2 p.m. May 2, with proceeds benefitting Cape Fear Habitat. Tickets are $35 in advance and $40 at the door for Friday night's preview party and $5 for Saturday's general public sale.
For more info and tickets, click here.