December's Take 5
Take 5 from Beth Crookham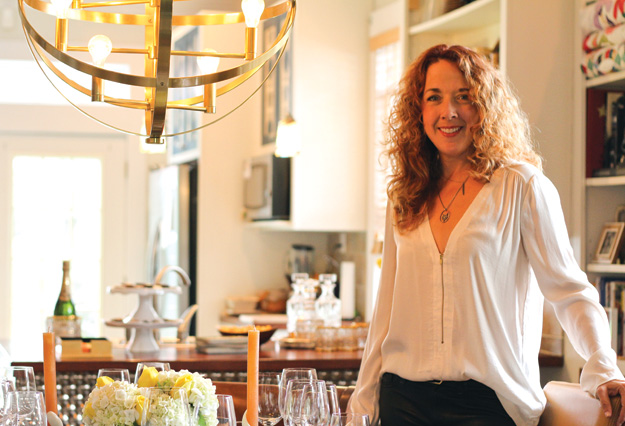 With the holidays come the inevitable onslaught of parties and get-togethers. Wilmington resident, producer, and art collector BETH CROOKHAM says that while the menu is important, atmosphere is key to a lively soiree. Here's her five tips for throwing a memorable dinner party.
"INVITE PEOPLE FROM DIFFERENT SPHERES OF YOUR LIFE WHO MAY NOT KNOW EACH OTHER. This is a fun way to bring your friends together. As you make introductions, point out something they share in common.
DO AS MUCH AS POSSIBLE THE DAY BEFORE. Set the table, arrange a bar or appetizer area, and maybe set out flower arrangements allowing the flowers to open up a bit. When setting the table, think about adding some sort of element that has a personal story for you.
HAVE A SPECIALTY DRINK. This can be alcoholic or non-alcoholic, but it's something that sets the tone for the food and fun of the evening.
CONSIDER HIRING SERVERS. This is not outrageously expensive, and often you can find college students who work in some of your favorite restaurants that would love to pick up an extra few hours of work. This frees you up to entertain!
SET THE MOOD. Thirty minutes before your guests are supposed to arrive be sure you have turned on music, and the lighting is set. You want your guests to feel welcomed the moment you open the door, especially if they are the first to arrive."
To view more of Amy Conry Davis's work, go to www.gypsypye.com