Date Night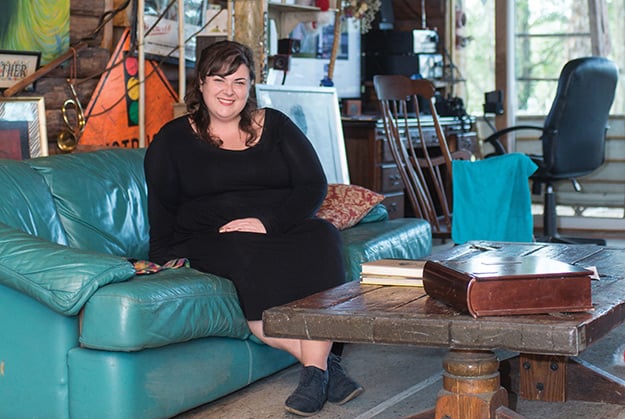 One of my most memorable dates involved a two-hour road trip to find an installation of giant concrete corn sculptures that took up two acres.
In that spirit of adventure, here are a few wonderful, weird, and mostly cheap dates to go on in Wilmington.
Serpentarium + Winnie's burgers
The Cape Fear Serpentarium houses over fifty of the planet's creepiest, coolest reptiles and an entire lobby dedicated to teaching the snake-loving public about chemtrails. Go around 3 p.m. on a Saturday or Sunday, commonly known as "feeding time." You have never known intimacy until you stare in the gaping maw of a giant snapping turtle together, or watch as two monitor lizards claw the glass frantically in anticipation of raw chicken.
Follow up watching the dinosaurs have dinner by a trip down Burnett Boulevard to Winnie's Tavern. This bona fide dive bar has been voted best burger in town for like, a thousand years and counting.
The Veggie Wagon + Hermit Bunker
First, stop at Carolina Beach's The Veggie Wagon. Pick out some wine and an assortment of lovely local things to snack on at the end of a long walk. One of the best trails in the area is the Fort Fisher Basin Trail, which will take you on a stroll through woods, marshes, dunes, and past the famous concrete World War II bunker where one man spent seventeen years preaching to thousands of visitors about the virtues of isolation. Oh, but I promise there's a very pretty spot at the end of the trail, on the water, with benches and sunsets. That's where you drink the wine. Not in the bunker.
If it rains, you can stay home and watch the movie about The Fort Fisher Hermit, 'cause they totally made one of those.
Dead Crow Comedy Room Open Mic + Sex Toy Bingo
"Thursday night is the best date night" – is what those of us who hate leaving the house on Saturday night say. At the Dead Crow Comedy Room, every Thursday is a free open mic, where you can watch a parade of local comics try to make you laugh in usually inappropriate ways. There are drink specials and food specials, too. If afterwards, you're still looking for action, head on down the street to The Pour House for Sex Toy Bingo. That's where you play bingo. To win sex toys. You'll definitely know if the date is going well or not when you suggest that one.
That House on the River Everyone is Always Going to Parties At…

… is actually called WalkerWorld Organic Artist Retreat. If you want know about the parties and concerts that happen almost every weekend at this not-so-well-kept secret, just like it on Facebook. The crowds are diverse, interesting, and wild, and adventurous strangers are always welcome. The only thing you need to bring is yourself, your alcohol of choice, and the ability to keep going down a dirt road in the dark when you don't quite know what you're headed towards.
To view more of photographer Katherine Clark's work, go to www.katherineclarkphotography.com