Combining Forces
Women's summit convenes this month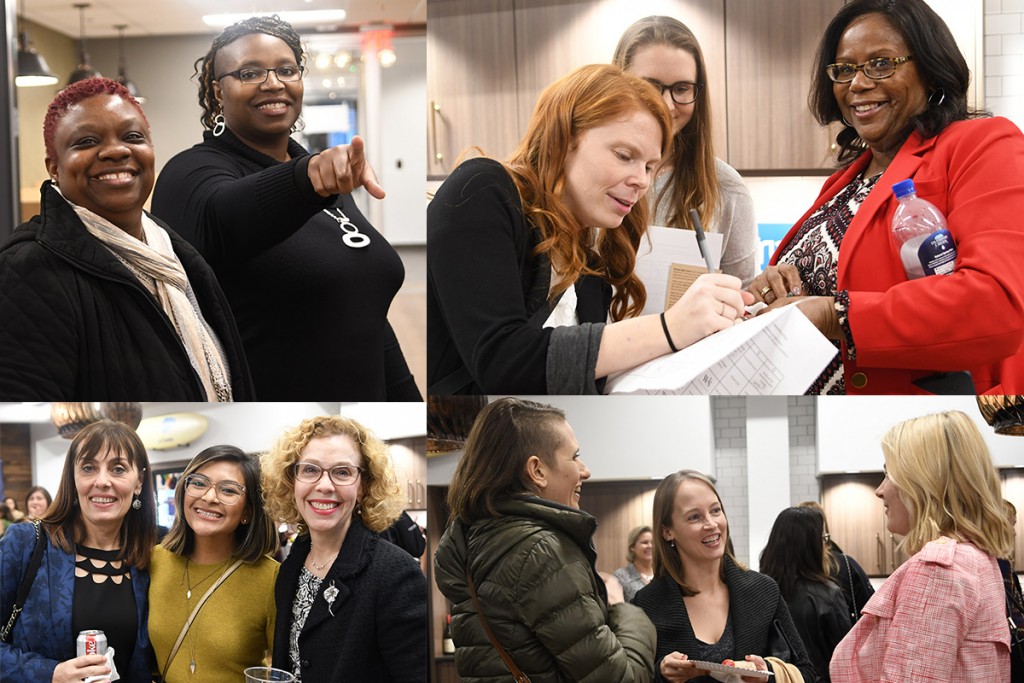 Just in time for the holiday season, there's a big gift waiting for professionals in the Wilmington area. It's the second annual Cape Fear Women's Summit, scheduled for December 9, and it's the product of a collaboration among several local women's networking groups.
"The goal for this particular event is to determine what our community is interested in and to foster more camaraderie and teambuilding," says TRISTA BANFIELD, a technical project manager at Apiture and organizer of the summit. "Although this is a women's event and female-forward, it's not gender exclusive. We don't want to exclude anyone."
The first summit, held in January 2020, was born of a realization that women's organizations in the Wilmington area weren't always necessarily working with each other. 
The effort to address that communications gap was led by Cape Fear Women in Tech, whose leadership includes Banfield.
"In an effort to get more collaboration across the board from women's groups, we reached out through various media to put on the first Cape Fear Women's Summit," she says. "We had participation from all types of women's groups."
The organizers of the 2020 summit received a "huge positive response" from Cape Fear-area businesses that donated prizes as well as food and beverages, according to Banfield. 
nCino hosted the event at its Mayfaire headquarters.
Building on the inaugural event's success in shaping the second, Cape Fear Women in Tech involved CastleBranch, GE Women in Nuclear, and members of Corning's women's group. With COVID uncertainties lingering, Banfield and her organizing team decided a virtual event this year would be best. Event registrants will be sent a link to the summit.
Virtual doesn't mean there won't be interaction, Banfield says. Following the summit introductory session is a musical icebreaker – with gift card prizes for the winning team, courtesy of this year's sponsor, Cape Fear Audi. 
And, rather than just listening to keynote speakers, attendees will participate in discussion breakout groups.
Those keynoters represent Apiture, GE Nuclear, Cape Fear Audi, the Harrelson Center, and Wilmington Health.
The biggest benefit of summit participation, says Banfield, is meeting a variety of people and sharing ideas and concerns.
"We women in STEM have to champion each other in order to grow and move forward," she adds. "How can we propel ourselves and find more opportunities for women in technology? Collaboration has a lot to do with it. There's a lot of cross-interest in our various organizations; we have similar goals as we work to better position women in our area."
Drawing from her own career path, Banfield knows well that women from a variety of backgrounds can find jobs in technology fields. 
That gift of learning how to find and seize career opportunities is what she and other organizers would like to give to attendees at this month's summit. 
---
Photos c/o CFWIT
Want more WILMA? Click here to sign up for our WILMA newsletters and announcements.