Bloom Room Opens Next to City Club
Landscape designer Dagmar Cooley's studio garden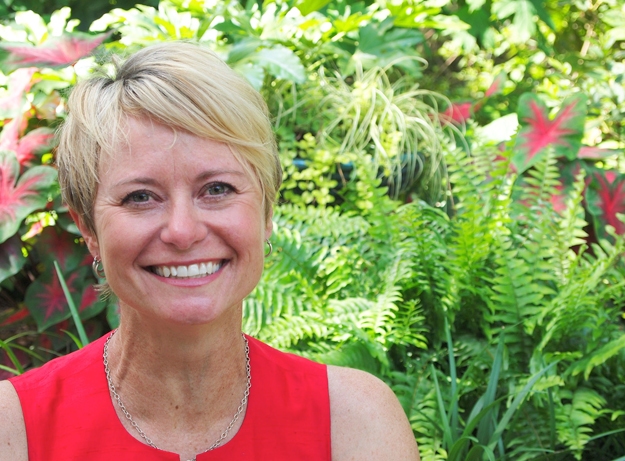 Self-proclaimed "plant geek" Dagmar Cooley is not only growing plants but also her Wilmington-based business.
After working in the Wilmington market for eleven years, Cooley has finally opened her own space at 21 South Second Street.
While the office is only 200 square feet, it does come with a major benefit: a 500-square-foot showcase garden in the back for Cooley to display her talents.
Nicknamed the Bloom Room by Dagmar's Designs & Landscapes, the outdoor space is adjacent to the City Club of Wilmington, separated by a garden gate. The City Club, one of Cooley's clients, owns the office and garden.
And having one of her clients so nearby has proved valuable to Cooley as she works to attract new ones.
"This gives people the opportunity to see the difference in what I can provide," Cooley says. "The City Club is a little bit more traditional, and the Bloom Room is more contemporary. So you can really see the variety in my work."
Cooley points out she can also show prospective clients at least six other locations featuring her landscaping nearby in downtown Wilmington.
"I have several clients on Second Street," Cooley says. "And people can come and take a tour of my other work just within a two-block radius."
With such a spacious outdoor area, Cooley hopes to offer classes to people interested in learning about potting or planting.
Cooley specializes in entryways and perennial beds but says her biggest goal with every space she works on is making a "big impact in a small space."