Art Class
Flash Bash combines creativity and community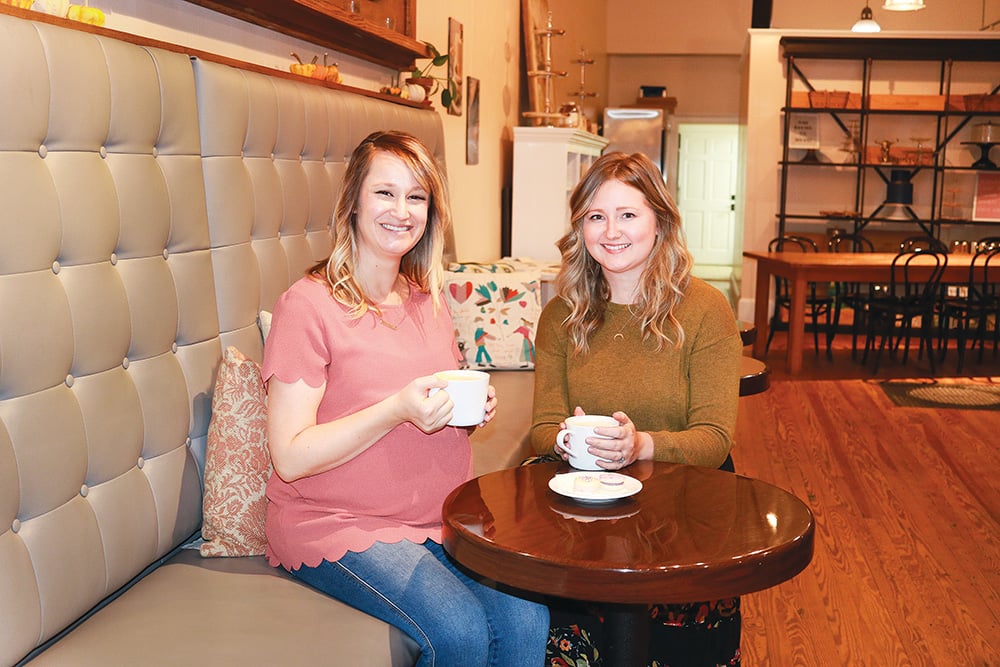 As more people communicate and connect online through social media, KELLY FISCHER MCLELLAN and KELCI DEFRANCESCO started FLASH BASH to provide a medium for person-to-person connections centered around an art project.
DeFrancesco and Fischer met at a watercolor class in Wilmington where they knew they would become good friends.
"I knew that Kelci was somebody I wanted to be friends with," Fischer McLellan recalls. "We got along right away."
They did not only become friends, but also business partners and founders of Flash Bash, a business they started in 2016 that was inspired by how they met.
Flash Bash holds class-style pop-up parties and private events during which participants learn to make art projects including chalk art, painting, lettering, wreath making, and more.
One of its most popular classes is the shibori indigo dyeing class, where participants can dye patterns on a fabric that can be used as napkins and placemats.
Another specialty is lettering, including hand lettering, lettering with watercolors, and calligraphy with pens and markers.
It also holds seasonal classes such as holiday wreath making using eucalyptus, greenery, and flowers.
Flash Bash also has an Etsy print shop, where it offers wall prints, party decor, invitations, and other customizable prints.
DeFrancesco and Fischer McLellan teach the classes, and they run the business.
While one of the goals of the class is for participants to make an art project they are proud of, the biggest payoff is the friendships and sense of community that is gained from making art with others, DeFrancesco and Fischer McLellan say.
"We really believe in that connection of meeting people in real life and giving women that opportunity to meet," Fischer McLellan says.
She adds that part of the Flash Bash experience is guided by the thoughtfulness and care that goes into the event, which includes wine, food, and a relaxed atmosphere.
"We want you to feel like it's an event, so we have Champagne; we have cupcakes typically or some type of treat and then flowers and candles," DeFrancesco says.
Flash Bash partners with other local businesses to bring the events together, and they are usually held in downtown Wilmington at locations such as Belle Vue and terra sol sanctuary.
It has also partnered with Pink Baking Co. and with local photographers.
"We're fortunate to be able to work with a lot of local vendors and kind of bring it all together for our events," DeFrancesco says.
Flash Bash hosts about twelve to eighteen pop-up events a year, which varies according to participant requests. Last year, it held about four private events for companies and groups during holidays.
DeFrancesco and Fisher hope to keep growing the company and expand their calendar with more events.
"We always joke at our classes that we met at an art class, so maybe somebody is sitting next to their new business partner," DeFrancesco says. "You never know."
For upcoming class info, go to flashbash.co or facebook.com/flashbash.co.
Correction: This version corrects Kelly Fischer McLellan and Kelci DeFrancesco's names and order of comments.
To view more of photographer Terah Wilson's work, go to terahwilson.com.
Want more WILMA? Click here to sign up for our WILMA newsletters and announcements.