About the November Issue
Digging in to our annual Taste issue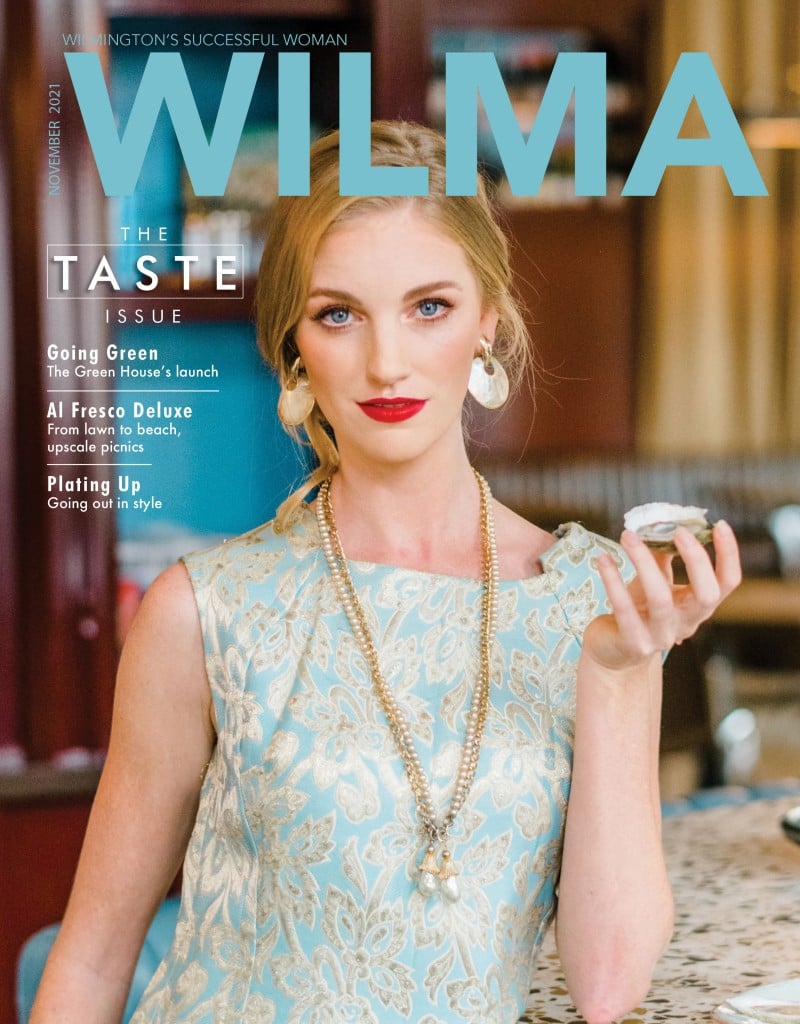 This year's annual Taste issue is all about celebrating new finds.
While the restaurant industry continues to ride the ups and downs of these strange times, new names continue to add to the area's bites and sips mix. And many of those new entrants are headed up by women on the line and on the business end.
The Green House, for example, opened this summer with Laura Tiblier and Anastasia Worrell as co-owners. They are joined by a team of women to bring new vegan options to the scene. Find out more about how it's come together here.
Another restaurant that opened this year – Seabird in downtown Wilmington – served as the perfect backdrop for our vintage, fine dining-inspired style shoot. Check it out here.
Several women who saw the rise of Insta-worthy picnicking take hold during the pandemic invested in their food and event styling skills to bring the trend here.
And the owners of some new wine and bottle shops share their recommendations for drinks this fall season. Check those out here.
Cheers and dig in.
---
Want more WILMA? Click here to sign up for our WILMA Weekly email and announcements.