About the January Issue
A look inside our annual Arts issue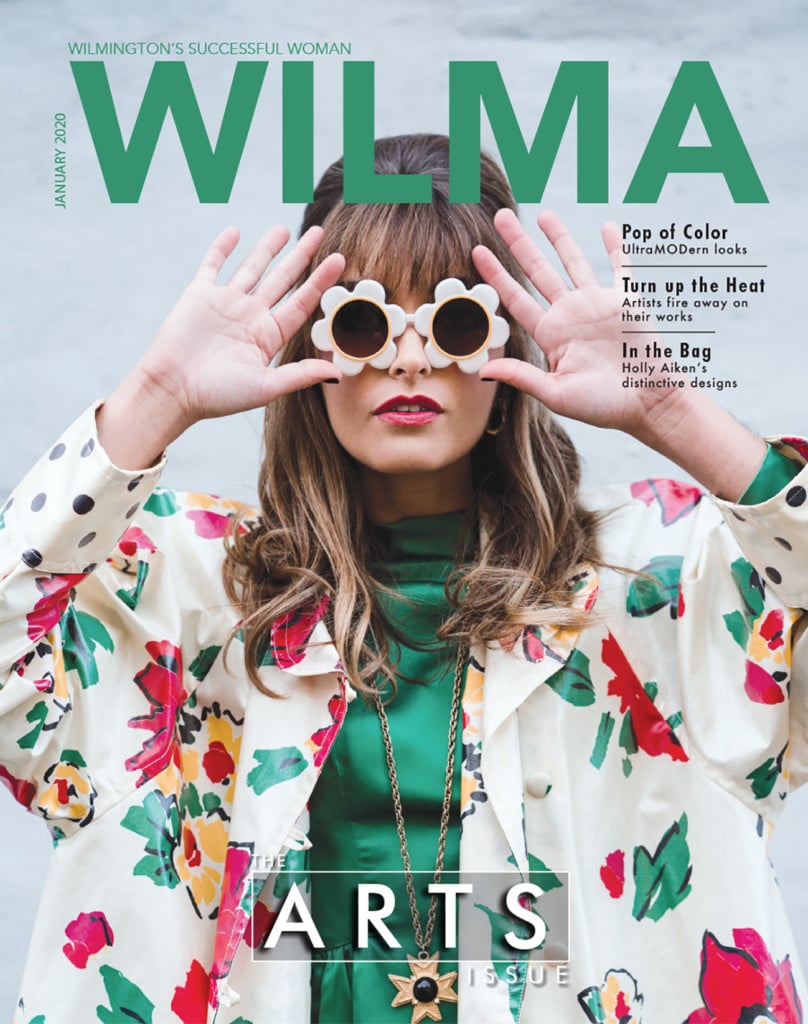 Welcome to the New Roaring '20s.
Don't know if that will catch on, but it sounds good. With the new year here, many of us are taking stock of plans for the year. Just in time to inspire those efforts, our January issue has women from around the region who are getting things done and taking on new challenges – even without a resolution list.
For example, former triathlete Phyllis Mason – and an inductee this year to the Greater Wilmington Sports Hall of Fame – might have retired from competition. But, the grandmother of four still swims five hours, bikes one hundred miles, and runs fifteen miles on a weekly basis. Surely, the rest of us can at least attempt to be more fit this year.
Also, since this is our annual Arts issue, this month we talk with three artists who incorporate fire into their process in very different ways. And, designer Holly Aiken continues to set new goals for her company, Holly Aiken Bags, after moving it here last year.
We've even gotten a jump-start on 2020 here at WILMA. Starting January 6, our weekly Tuesday email turns into daily ones. You'll hear from us every afternoon with stories on women's leadership topics, health and wellness, local shopping finds, weekend events, food, and much more. That's assuming you've already signed up to receive WILMA emails. It's free and painless to do at www.wilmamag.com/email-newsletter.
See? Done. You can already cross one thing off your 2020 to-do list.
Happy New Year!