2015 Women to Watch Award in Business
Q&A with Business category winner Charlotte Noel Fox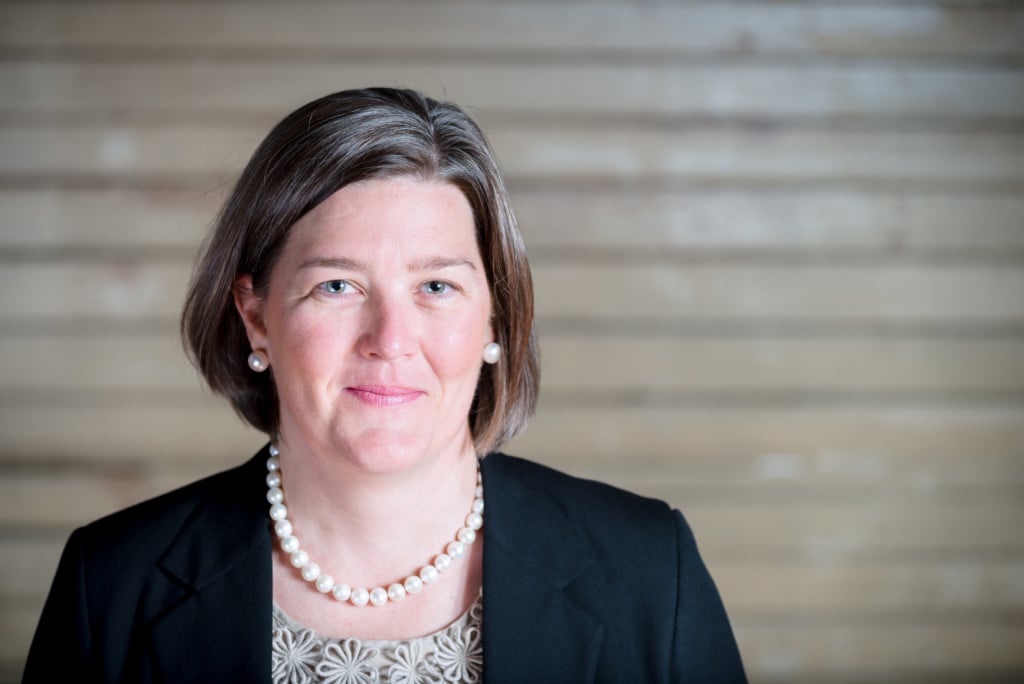 The 2015 WILMA's Women to Watch Award winner in the Business category is CHARLOTTE NOEL FOX, partner at the Craige & Fox PLLC law firm.
Fox has been practicing law for 11 years, and in 2007, she and Lawrence Craige started their own firm, which has steadily grown since. The firm has six attorneys and seven support staff.
At the same time, Fox, a member of the New Hanover County and North Carolina bar associations in the real property and litigation sections, has been active on several community boards and projects related to the justice system.
She just finished a term on the AMI Kids North Carolina Family Services Inc., has been on the local Juvenile Crime Prevention Council, and served as the attorney of record for undisciplined and delinquent juveniles in New Hanover County at no charge. She also has been on the board for the Z. Smith Reynolds Foundation's Leadership Council since 2012.
Fox was appointed this year as the attorney for the Cape Fear Public Transportation Authority and also serves as the town attorney for Carolina Beach.
WILMA: What inspired you to pick the field you're in now?
"I cannot say that I was inspired to practice law. At the time I decided to apply to law school I was lost. My grandmother had died a few weeks earlier, and up until that time I had been hesitant to commit to anything that would prevent me from being able to be there for her if she needed me. She was one of the most influential people in my life.
After she died, I immediately began thinking about what I wanted to do for a living. My father had told me throughout my life that I should be an attorney. I finally decided to listen to him. I have never regretted that decision."
Are there any mentors or role models, famous or personal, you've looked to in your career?
"I come from a family of very strong-willed women, and each of them has provided guidance and served as a role model throughout my life."
"My mother has always demonstrated the necessity of giving back to the community in which you live in any manner you are able to do so. My father is one of the most exceptional business-minded persons I have ever met and has been a constant source of support and advice as well as a role model."
What do you hope to be doing in the years to come?
"I hope to continue to practice law at Craige & Fox, PLLC for many more years. I hope to get involved on a state level in improving the quality of public education in North Carolina. The importance of education cannot be overstated. Finally, I hope to be piloting my own single engine airplane."
As a kid, what did you want to be when you grew up?
"I wanted to be in the CIA or the FBI."
What has being named a finalist, and a now winner, in the Women to Watch Awards meant for you personally and professionally?
"Professionally, since being nominated, I have been contacted by and congratulated by many business owners and colleagues. I have established new contacts in the community. Personally, as someone that is not a fan of being in the spotlight, I have been overwhelmed by the attention and the notes and phone calls I have received congratulating me. The introductory speech given by Katherine Cammack at the award banquet was humbling. I am energized."
Anyone you'd like to thank in relation to the award or any other comments to share?
"I would like to thank Katherine Cammack and all of the people I work with for their encouragement and support."
To view more of photographer Erik Maasch's work, go to websta.me/n/emaasch