Working in Neutral
Business of beige
Slide 1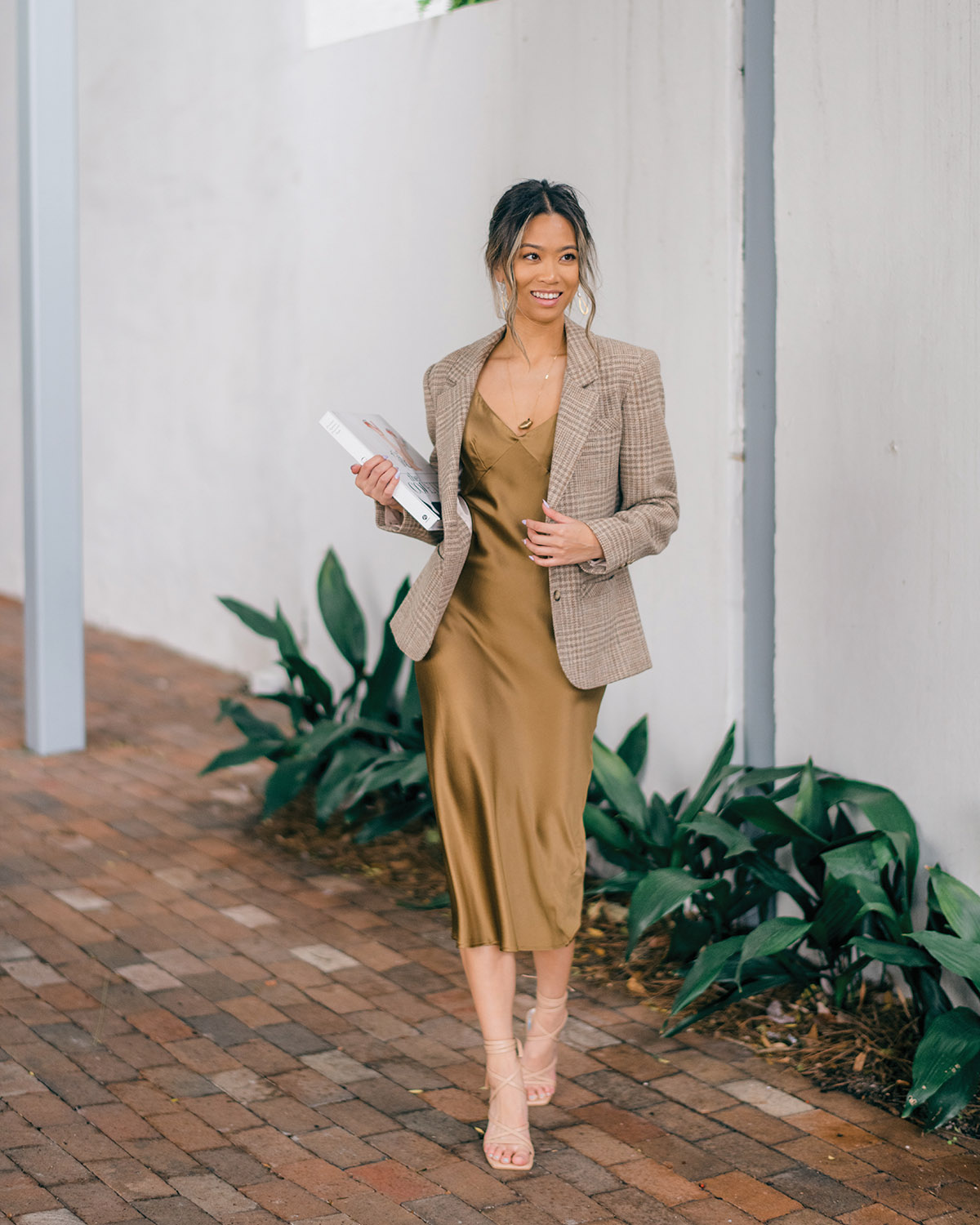 Slide 2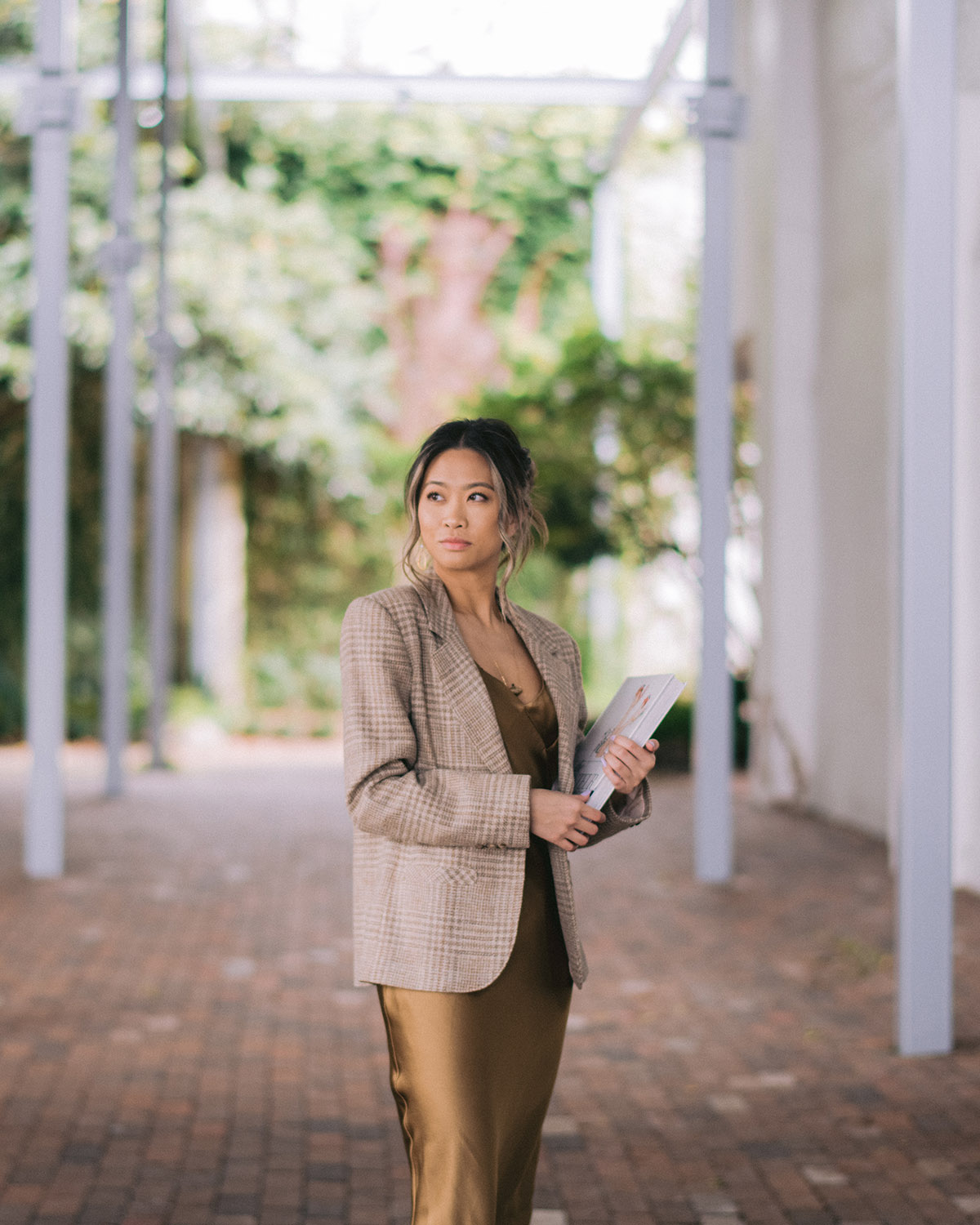 Slide 3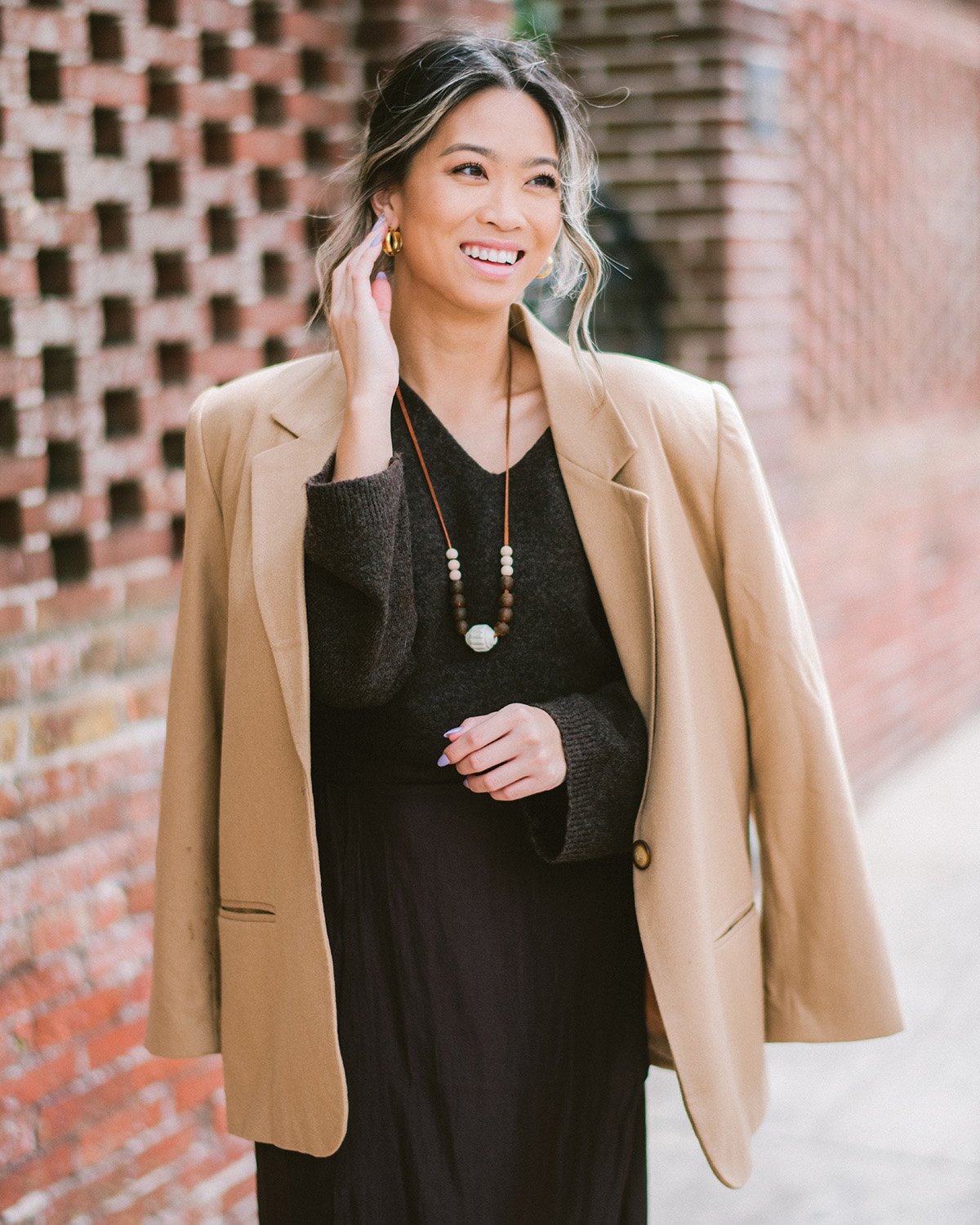 Slide 4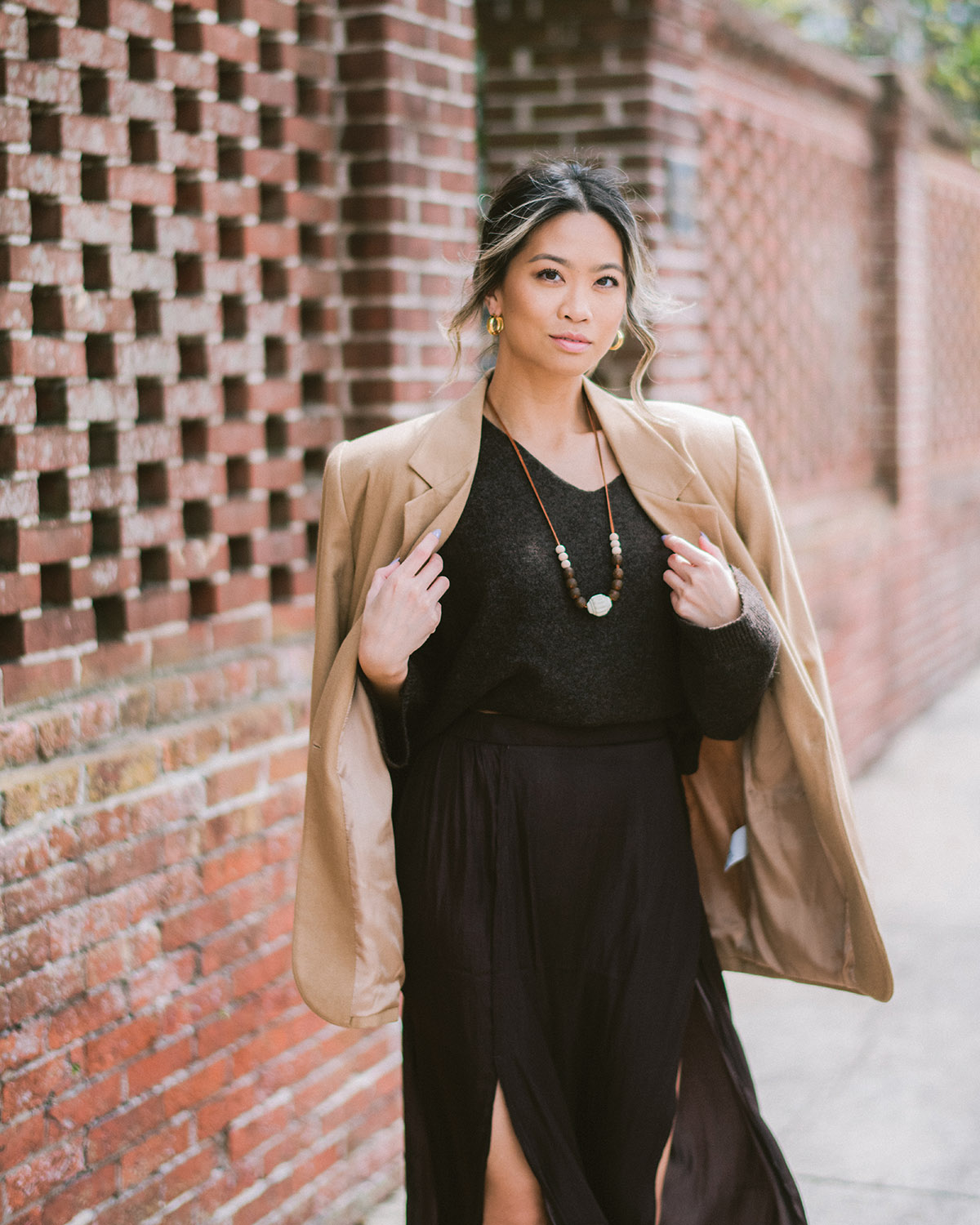 Slide 5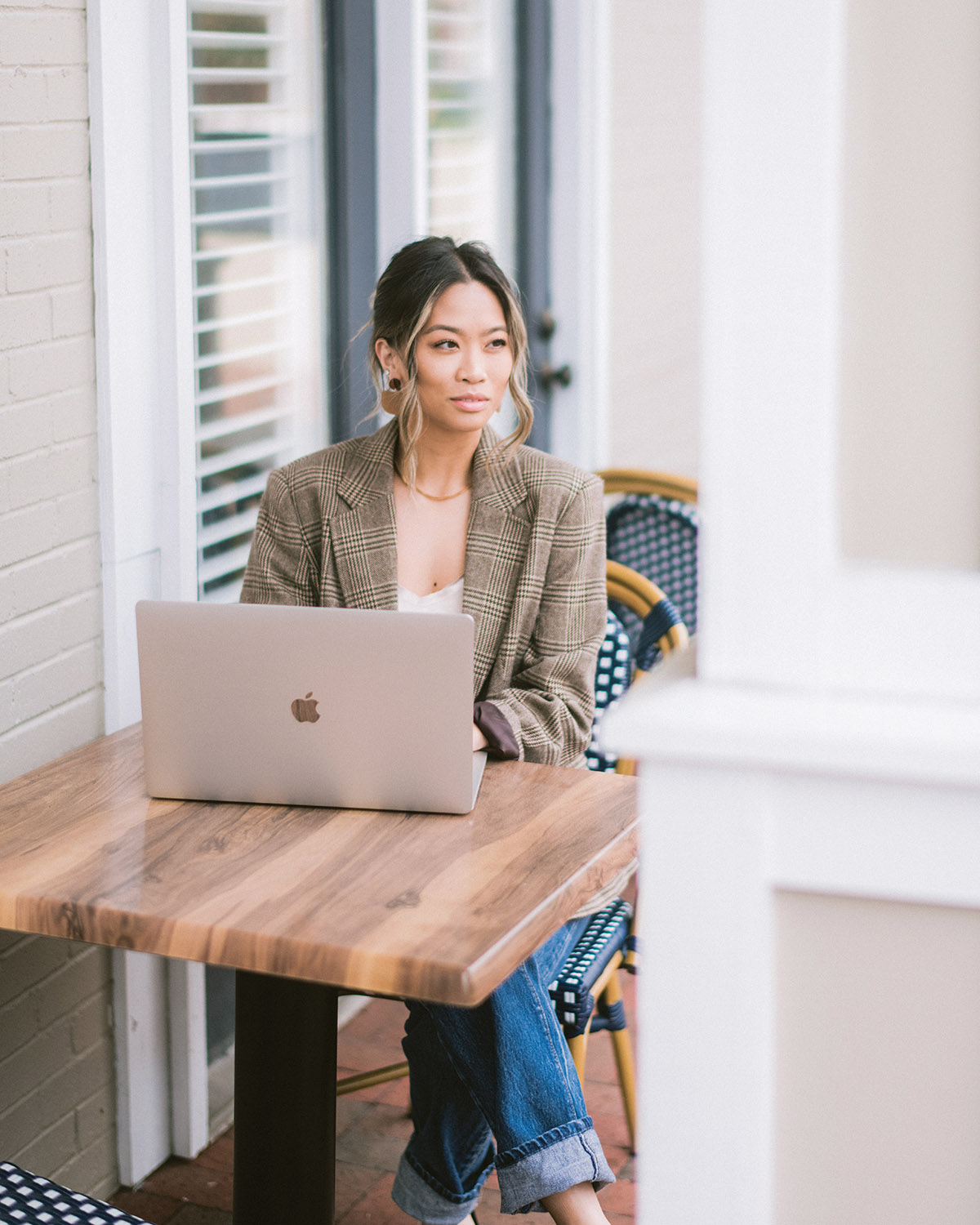 Slide 6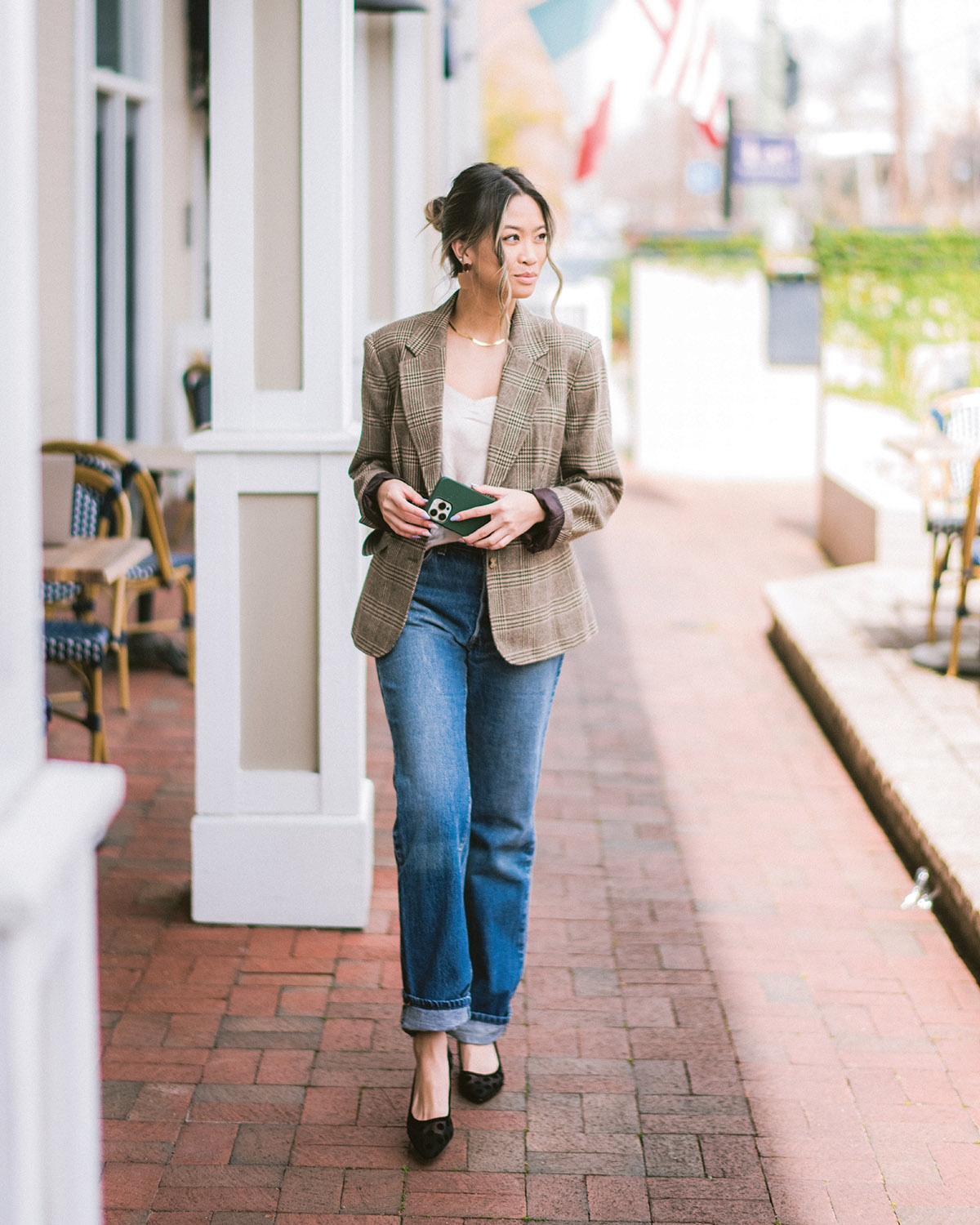 ---
If you've been shopping lately (and who hasn't), you're sure to have seen the veritable Skittles bag of colors taking over the racks. And while brights may serve up some eye candy, many of us are a little more demure in our wardrobe palette choices – especially when it comes to dressing professionally. So, if you're not ready to douse yourself in Kelly green, neutrals have got your back.
Always classic, neutrals are a mainstay for any closet. For spring, opt for milky colors like caramel, cream and chocolate. Mix with cashmere or satin to dress things up or faded denim to tone it down. (Insert round of applause here for the kibosh on skinny jeans this season!) And if you're feeling extra sassy, you can try pairing similar tones for a top-to-toe look that stays within your comfort zone but will still turn some heads.
---
Vintage wool camel BLAZER, Spectrum wood beaded NECKLACE, and Hollils SWEATER, all available at Threve Mercantile
---
Vintage wool BLAZER, gold-filled snake chain NECKLACE, Spectrum brass EARRINGS, vintage Levi's, and June satin TOP in champagne, all available at Threve Mercantile
---
Katerina silk DRESS, vintage wool tweed BLAZER, Spectrum brass bead NECKLACE and Kalmado pearl EARRINGS, all available at Threve Mercantile
---
MODEL: Rafaela Dixon
HAIR: Tropez Salon (tropezsalon.com)
WARDROBE: Threve Mercantile (threvemercantile.com)
---
To view more of photographer and stylists Drewe & Kate's work, go to dreweandkate.com
Want more WILMA? Click here to sign up for our WILMA Weekly email and announcements.