Women to Watch: Public Service
Julie Wilsey, Wilmington International Airport, Director of Facilities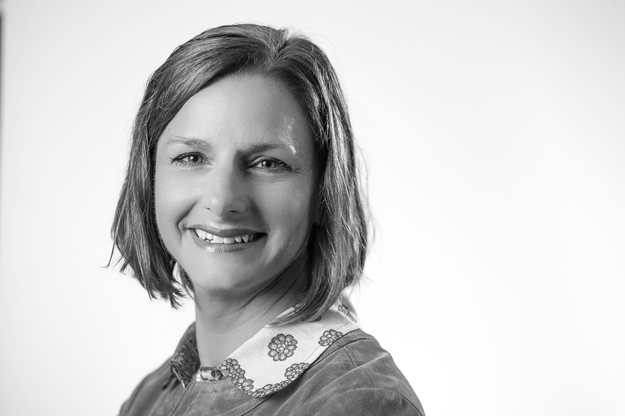 Before joining ILM, Julie Wilsey's aviation experience was limited to jumping out of airplanes during Army training ops. Now, after 14 years with the airport, the deputy director cannot picture her life without it.
"Aviation is like a bug – when it bites you, it really gets you," she says.
Wilsey, 43, joined the airport as the director of facilities in 1999 and has spearheaded aesthetic and environmental improvements since. She has coordinated more than $72 million in airport infrastructure upgrades and $70 million in state and federal grant projects. For Wilsey, her most noticeable accomplishment was the terminal renovation from 2001 to 2004. She counts it as a turning point for the airport as a community organization.
"The airport is the first and last thing people experience when visiting an area," she explains. "We wanted people to enjoy Southern hospitality, to enjoy their entire time here in Wilmington, including the time getting on and off a plane."
She also helped lead ILM to become the first Green Plus-certified organization in New Hanover County and the first Green Plus-certified airport in the nation. This distinction is awarded to organizations that show a commitment to sustainability in their operations and continuous improvements to their initiatives over time. These are just a few examples of how Wilsey is leading her team.
Whether on the softball field at West Point Military Academy or during operations as a captain with the Army Corps of Engineers, leading is something that comes naturally to Wilsey. She describes herself as a typical, overachieving middle child. She grew up in Evansville, Ill., a town with a population of about 850. Sandwiched between an older and younger brother, Wilsey often found herself in the boys' club. Her best friend was also surrounded by brothers.
"We were just as tough as the boys," she said of her childhood days taking on the guys in whiffle ball.
Since then, working in male-dominated arenas is not something she has shied away from. At the Academy, there was one woman for every 11 men, she says. In her company in the Army it was 300 to five. Currently, she is the only female in an executive management role at ILM.
"There are going to be opportunities. As a woman, if you don't take them, they aren't going to pull a chair out for you and ask you to sit down," Wilsey says.
Coming from such a small town, she says many people doubted she was tough enough to hack it at West Point. But she knew she just had to try. This drive to seize every opportunity and to always work hard is what she hopes to one day bring to the airport director position. Jon Rosborough, the current director, is slated to retire in December 2014. Wilsey says it's her dream to lead the ILM team.
Wilsey, who turned down the aviation director role with the NCDOT to stay in Wilmington, says being director of ILM would be a career highlight for her.
Aspiring to these professional goals is one aspect of how Wilsey defines success. She says striving towards personal goals is another way to measure a successful life. For example, she was never a great swimmer, but she always wanted to see below the ocean's surface. She was nervous about SCUBA diving, but she knew she had to try it.
To view more of photographer Jeff Janowski's work, go to www.jeffjanowski.com.
Click here to read about winner KARA DUFFY, Business
Click here to read about winner DR. TIFFANY JACKSON, Health Care
Click here to read about winner LESLIE KING, Education
Click here to read about winner TRACEY KELLOGG, Nonprofit
Click here to read about winner ELISSA EDWARDS, The Arts
Click here to read about winner LINDSEY NEUMANN, Rising Star