Women to Watch: Nonprofit
Tracey Kellogg, Lower Cape Fear Hospice Foundation, Major Gifts and Events Development Manager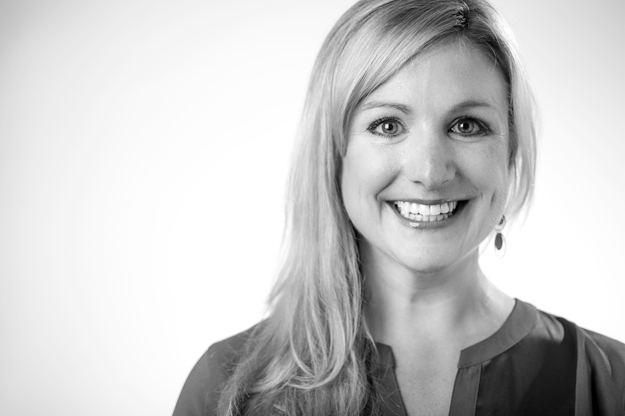 To spy Tracey Kellogg in her four-inch peep-toe snake skin pumps, salmon pants and flowery turquoise blouse, you wouldn't guess she grew up on a dairy farm in upstate New York.
Or that she knows how to milk a cow and care for its calves. Or that she got a pony for Christmas in the sixth grade.
"I'm not that much of a prissy girl! Come on," she says, laughing. But the northern winters were too harsh. "[So I traded] my snow shovel for flip flops, and I've never regretted it," she says.
Kellogg is a woman full of surprises and creativity. It informs her work as the development manager of major gifts and events for the Lower Cape Fear Hospice Foundation. The foundation supports the work of the Lower Cape Fear Hospice & LifeCareCenter.
She is the architect of fundraising for the nonprofit that just hosted its Last Chance for White Pants gala. This year's event sold more than 500 tickets for the first time.
But Kellogg doesn't accept all of the credit for herself.
"It's all because of the people who have come to take it to a higher level," she says. "We're a team."
Kellogg also is organizing the 2013 National Philanthropy Day Awards Breakfast on Nov. 7 at UNCW's Burney Center, sponsored through the Cape Fear chapter of the Association of Fundraising Professionals (AFP). She is AFP's membership chairwoman.
"I believe philanthropy is sort of learned," she says. "I grew up in a small town. And in your church, in your community, giving was just something I watched."
Some of her earlier fundraising experiences were researching scholarship opportunities for college students.
"Education was always really, really important in our family. [Our parents] made great sacrifices for us to go to college and grad school," Kellogg says. "And when I was fundraising for scholarships, I knew how important that was in my life."
Kellogg believes in the mission of hospice, not just because it's her job, but because of someone she loves: her mother.
Her mother was a hospice nurse. Once in college, Kellogg asked her mother how she handled the stress of continually saying 'goodbye' to patients with whom she had built a rapport.
"There are those who help people come into this world and there are those who believe in helping people leave this world with grace and dignity, and that's what I do," Kellogg recalls her mother saying.
In her three years at hospice, Kellogg says, she feels privileged to work in the community.
"I have been so blessed to work with some great mentors here who've taught me a lot," she says. "I've been really impressed by the generosity of Wilmington."
And if there was one inspiring woman Kellogg could have lunch with, she would choose news anchor Diane Sawyer.
"She's incredibly smart, obviously brave and has done remarkable things in her career. She's also just graceful. You don't hear about her involved in unpleasant stuff," Kellogg says. "I'd love to ask her what drew her to that life [and] what drives her to continue to sort of be that trailblazer."
So what can Wilmington expect from Kellogg in the future? More hard work, she says.
To view more of photographer Jeff Janowski's work, go to www.jeffjanowski.com.
Click here to read about winner KARA DUFFY, Business
Click here to read about winner DR. TIFFANY JACKSON, Health Care
Click here to read about winner LESLIE KING, Education
Click here to read about winner ELISSA EDWARDS, The Arts
Click here to read about winner JULIE WILSEY, Public Service
Click here to read about winner LINDSEY NEUMANN, Rising Star