Women to Watch: Health Care
Tiffany Jackson, Front Street Optometric Care Owner and Optometrist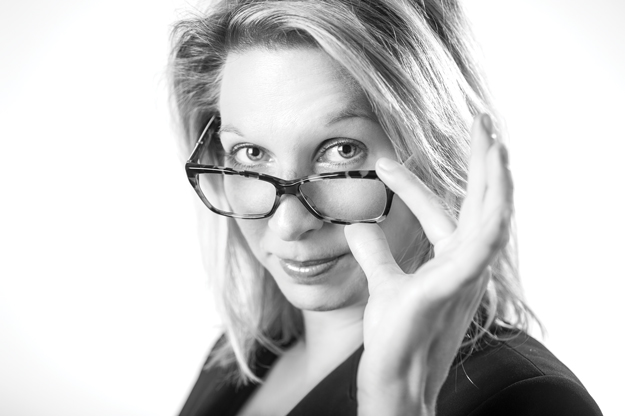 Dr. Tiffany Jackson knows that sight is a gift—not a guarantee. As she was being born, a doctor grasped her left eye with forceps. Her mother was told that her child would be blind in that eye. Luckily, the doctor was wrong. Now, as an optometrist and owner of a flourishing practice, Jackson has dedicated herself to looking out for the sight of others.
Located in historic downtown Wilmington, Front Street Optometric Care is the realization of Jackson's long-time dream of owning a practice in the heart of the city.
"Downtown is the focal point of Wilmington," she says. Operating her practice on Front Street means more to her philosophically than the practical aspect of a highly visible location.
Surrounded by other locally owned and operated businesses, the 35-year-old optometrist feels that her presence on Front Street is an opportunity to help build up the economic foundation of the Port City.
"When we buy local, [revenue] stays local," Jackson says. She actively builds partnerships with area businesses and organizations. When choosing where to grab lunch or with whom to advertise, the community-minded optometrist starts with the small businesses around her.
Jackson believes the area benefits not only from job creation when small businesses thrive, but it builds a sense of community. Front Street Optometric Care is open until 8 p.m. on Wednesdays so that Cape Fear Community College students and working professionals can schedule screenings after school or work.
For the past eight years, she has also provided on-site annual screenings at nursing homes in the area. She realized that working with seniors comes naturally for her when she volunteered in convalescent hospitals in her youth. She continued to work with this population early in her optometric studies, because they are often overlooked for a wide array of services.
Jackson's patients are also among some of Wilmington's most physically active. She serves as the team optometrist for the UNCW hockey team and the Hammerheads—screening players with head injuries for retinal detachments and tears.
Other community activities include running information booths and participating in fashion shows and sponsored events for organizations like the Cystic Fibrosis Foundation, Women of Hope, the American Heart Association, and Cape Fear Literacy Council.
"We live every day under the blessing and umbrella of God," she says. "There's somebody who is watching us." Jackson feels that it is then our job to look out for each other.
She incorporates socially responsible products in her optometric practice. For example, she carries a line of eyewear called Eyes of Faith, which donates a pair of glasses to someone in need for each pair of glasses purchased. Jackson also carries Earth Conscious Optics, a line that manufactures frames from recycled materials and plants one tree for every frame sold.
The region's rich Civil War history drew her to Wilmington, but the future of the Port City is what interests Jackson most now. She is a wife and mother of three sons. Reflecting on all she hopes to accomplish in the community through her practice, Jackson shares the mantra she lives by: "My favorite word is forward. That's the only direction we have left to go."
And her goal is to make sure our vision for the future is 20/20.
To view more of photographer Jeff Janowski's work, go to www.jeffjanowski.com.
Click here to read about winner KARA DUFFY, Business
Click here to read about winner LESLIE KING, Education
Click here to read about winner TRACEY KELLOGG, Nonprofit
Click here to read about winner ELISSA EDWARDS, The Arts
Click here to read about winner JULIE WILSEY, Public Service
Click here to read about winner LINDSEY NEUMANN, Rising Star