Wedding Greens
Ceremonial succulents
Slide 1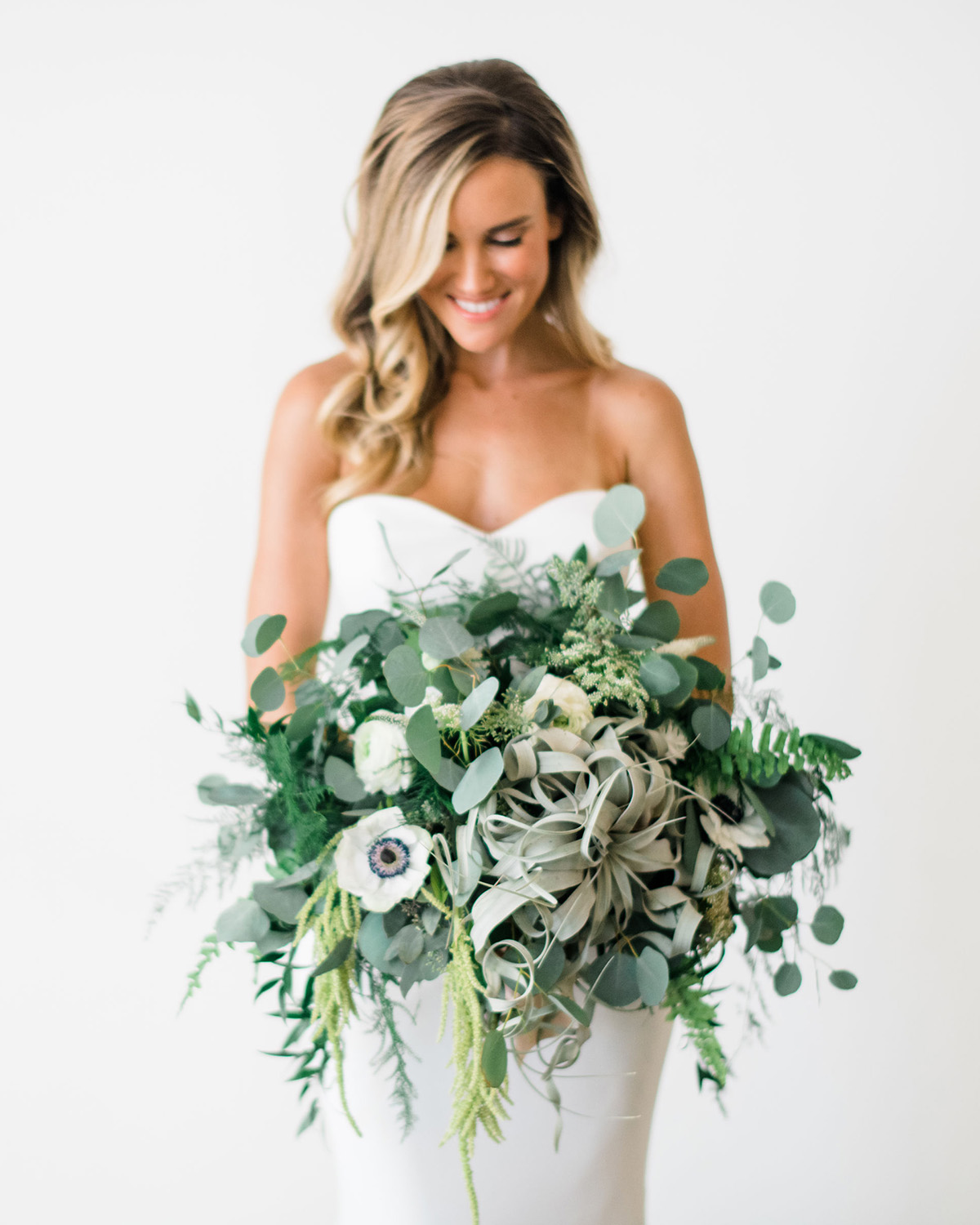 Slide 2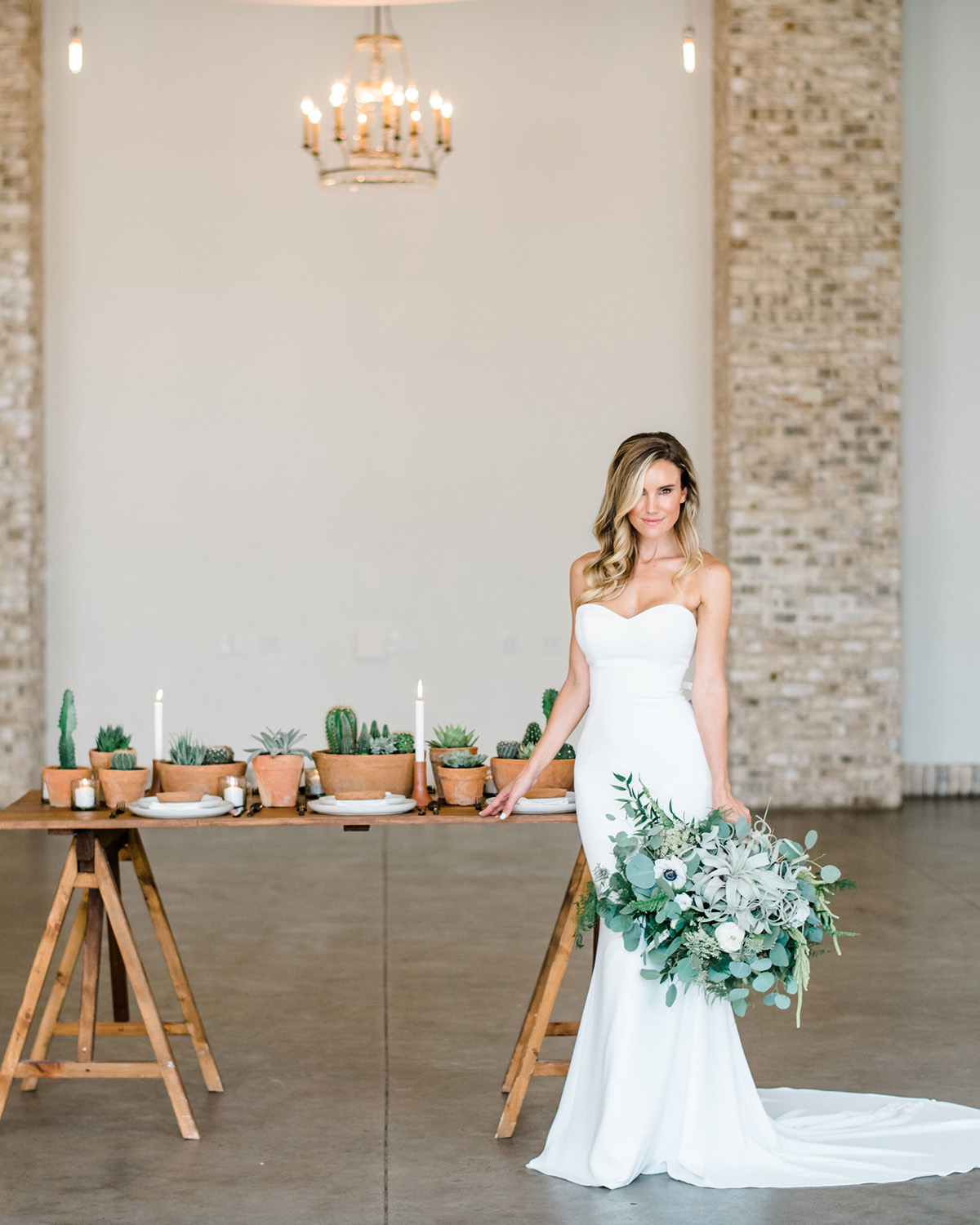 Slide 3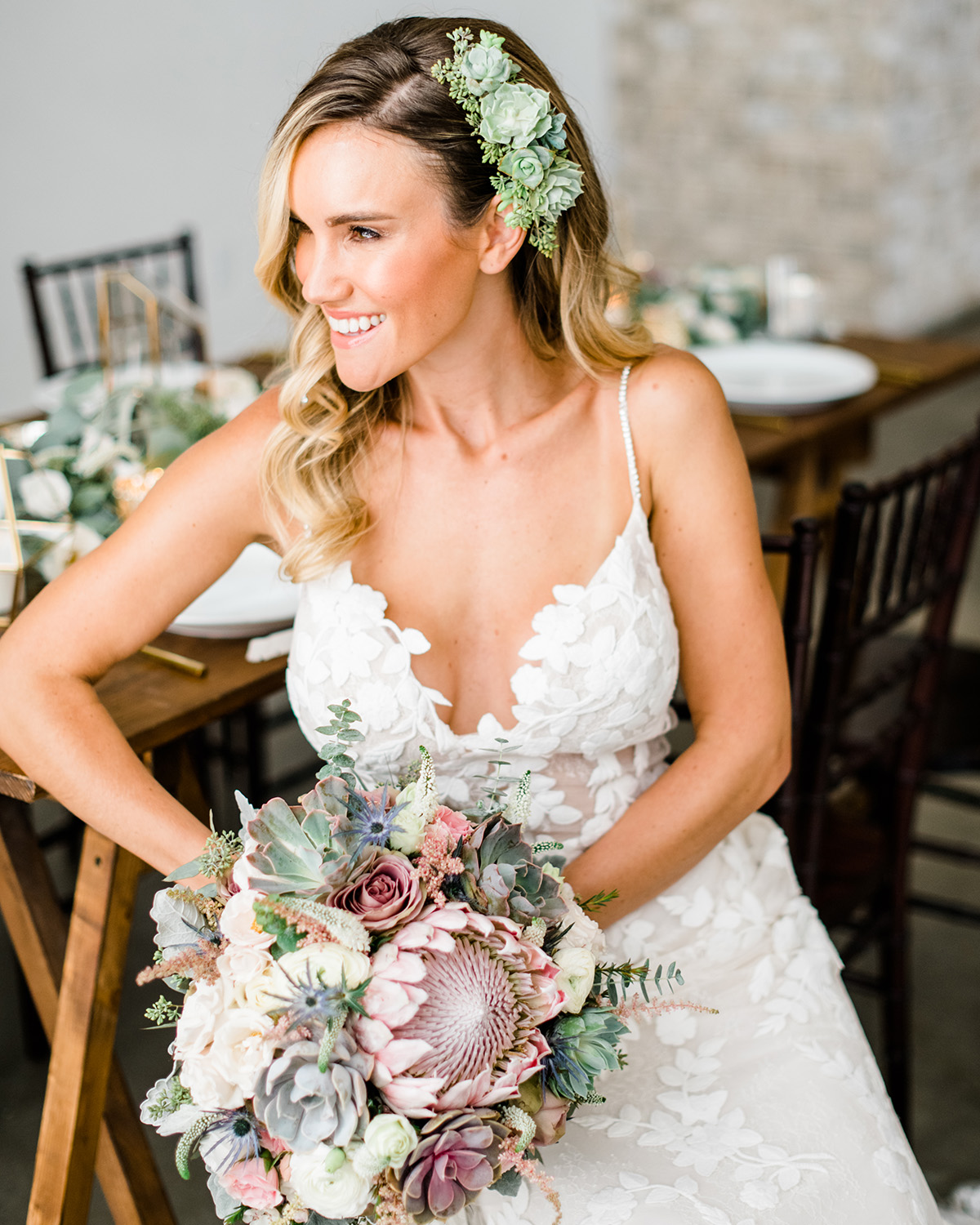 Slide 4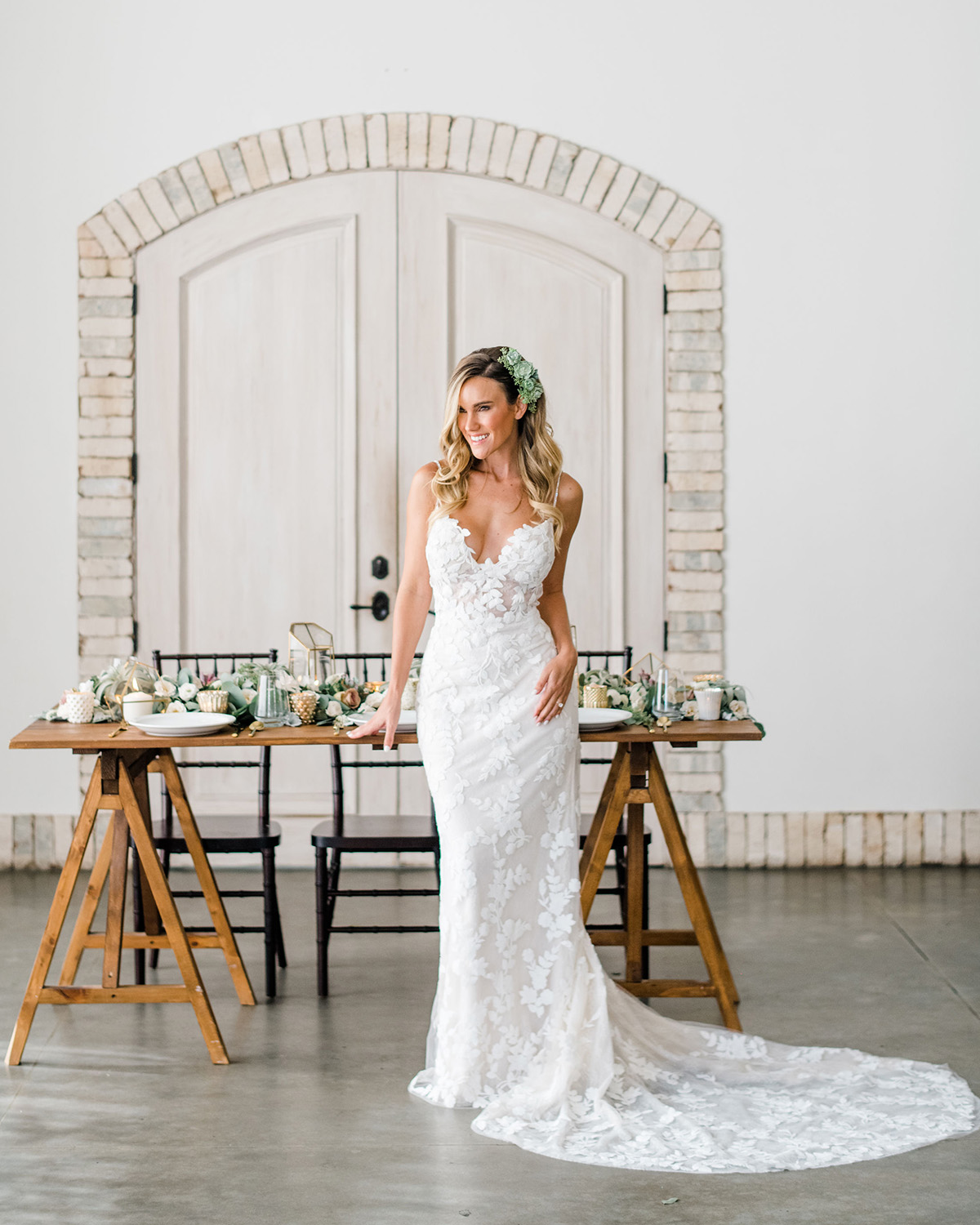 Slide 5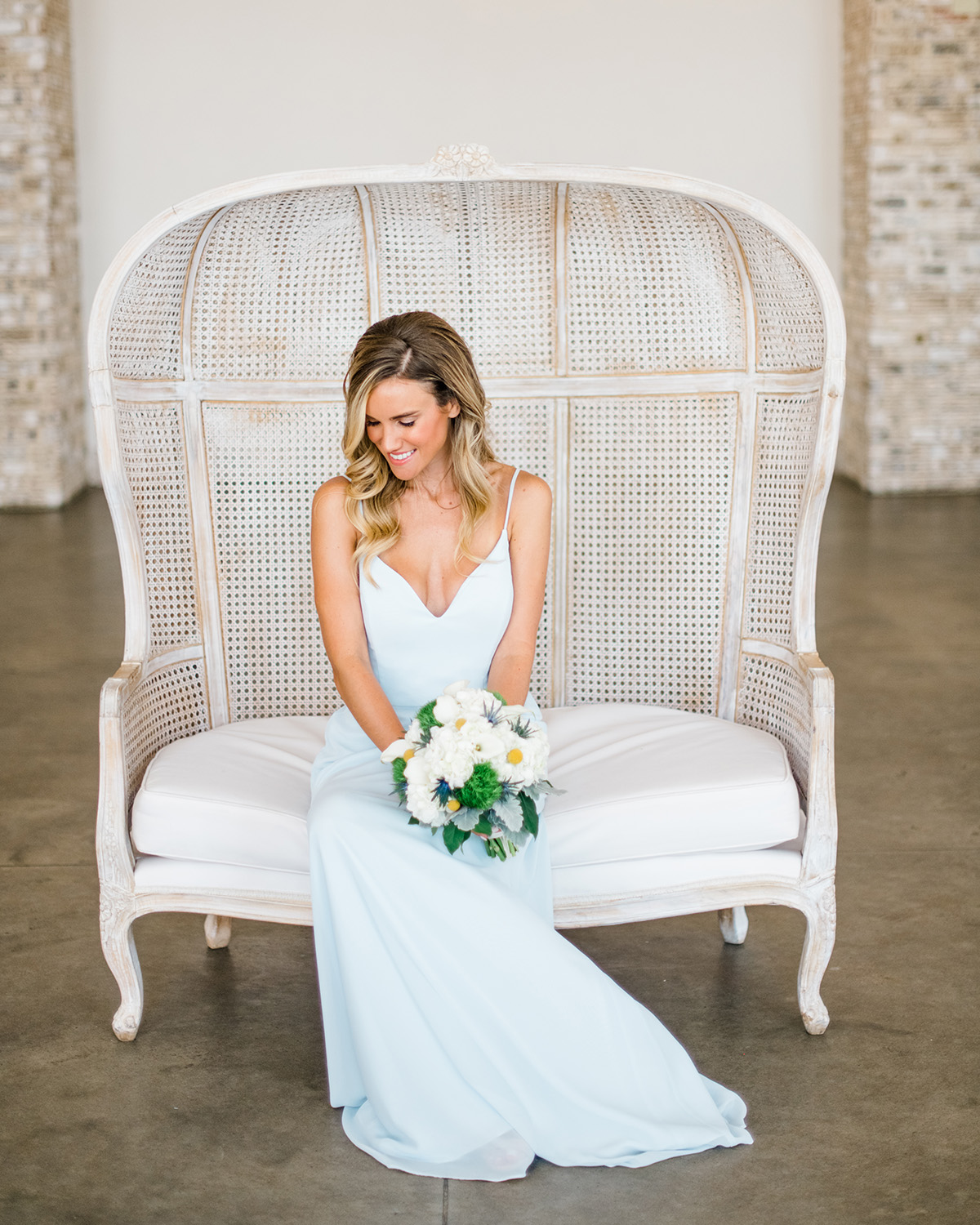 ---
If you're looking for a twist on the typical wedding bouquet, succulents are your thing. Growing in hues from deep greens to powdery blues to vibrant purples, these lush plants can complement any palette you dream up. They also easily add dimension and structure to an arrangement, whether coupled with other blooms or flying solo.
Want to go beyond the bouquet? Succulents are fantastically versatile (and won't break your budget), so carry them through to your accessories, place setting accents, cake decor, or table centerpieces.
Best of all, these hardy plants can take the heat, making them perfect for a humid Southern wedding day – no wilting worries here. May your guests fare as well as your bouquet!
---
Eddy K 1243 GOWN, available at Coastal Knot Bridal; BOUQUET by The Coastal Succulent
---
---
Enzoani Lesley GOWN, available at Coastal Knot Bridal; BOUQUETS, HAIR PIECE, and TABLESCAPE by The Coastal Succulent
---
---
Enzoani Logan GOWN, available at Coastal Knot Bridal; BOUQUET and TABLESCAPES by The Coastal Succulent
---
MODEL: Michal Cheshire
FLORALS DESIGN: The Coastal Succulent
HAIR: SET Blowout Bar
MAKEUP: Danielle Forte
WARDROBE: Coastal Knot Bridal
LOCATION: Wrightsville Manor (1952 Allens Lane)