Walking History Book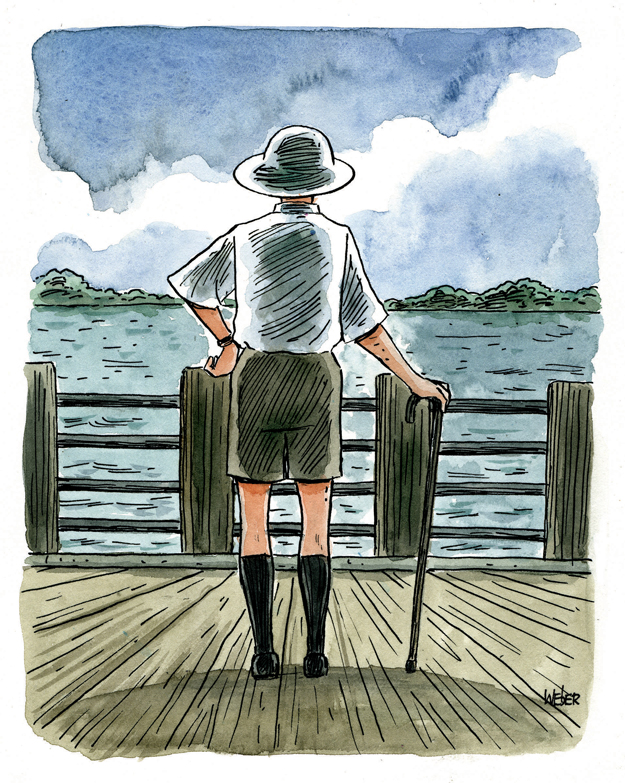 Bio: Bob Jenkins is a preservationist and downtown Wilmington historian. He leads walking tours through the Wilmington Adventure Tour Company and loves catching up with the locals. Here he shares his favorite local spots with WILMA.
People did not come here downtown but for one reason in the beginning – its historic and architectural significance, and the quality of businesses such as the shops in the Cotton Exchange, Two Sisters Bookery and Roy's Riverboat Landing.
I love going to our old earlier restaurants, because I know their struggles beginning with the restoration in the 1970s. I have always loved having breakfast at the Dixie Grill, not only because the food is good, but you see so many of the locals which have been in our town for years.
My favorite street is Market Street from the fountain to the river because all of our history is anchored right there. The visitor information center at the foot of Market Street was the ferry landing for people traveling north from the south, and going from here south, long before bridges.
Then, there's City Hall and Thalian Hall. The unique design of City Hall and Thalian Hall is that it is used both for city offices and a theater. Secondly, go see our museum houses. They are unique to the history of Wilmington. The Burgwin-Wright house is our colonial structure, and its basement was our city jail. The architect of St. James Episcopal Church was the same architect who, 20 years later, designed the cast iron dome on the Capitol Building in Washington, D.C. The history of the buildings that are left there now and the graveyard is so significant. For instance, First Baptist Church has the tallest steeple, certainly in the whole state of North Carolina, at 197 feet tall.
Our focus [in the 1970s] was to get grandmammas and granddaddies back walking on the streets where they grew up. Then, we said we'd get the young couple pushing a baby carriage.  Look at those two extremes on the waterfront today.
That's birth and death. History. That is what brought us back to life.